Thursday, June 6, 2013
9- In a "video game" supposedly (dream intuition said it was, but I experienced it in a first person reality sense). Crawling through a matrix of round, narrow, painted tunnels. I was just small enough to be able to squeeze through comfortably. They were rough and hard-- maybe made of concrete? I didn't know what the goal of the game was. There were multiple characters I could switch between, though. I crawled through some of the tunnels and fell out into the living room of the guy who had created the game. Didn't know what to do so I tried to help him with stuff, but I just got in the way so I sat on a scratchy rug he had on the carpet and stared at his TV. I switched to a different character and went down a different tunnel and emerged in a medieval-like setting (and third person perspective) with trees and objects I could collect. There was a jelly monster in the castle and things were burning and I was trying to figure out which objects I could make interact in a useful way. It was very green despite all the fire and black ruins. Switched characters again and ended up in first person perspective in a girl's body. The game creator was getting frustrated I think because she wasn't very good and she kept screaming. I switched back to my own body and realized I was screaming in his living room while he was at the table working on the game and I guess maybe the game was taking place in his mind and my screaming had become her screaming.
This seemed way less complicated to explain before I started typing it out.
Comment! (1) | Recommend!
Wednesday, June 5, 2013
8- Wandering around a huge building trying to find something-- my boyfriend? The way out? An orientation? Or was I just wandering aimlessly? I ran across some administrative people talking about how the university department shouldn't be named Newtown because of what happened there, and how it was bad publicity.
I finish school the last week of June. Final projects and such are coming up... And then finally, summer. A shortened summer, since I'm transferring this fall and I'll only have about a month and a half off, but it's something.
My boyfriend likes to remind me that he's taking me to New York.
---Edit---
Like nothing has ever existed outside of this moment.
Comment! (2) | Recommend!
Tuesday, June 4, 2013
7- One of those liquor store type fridges with the glass doors. Poking around looking at sodas.
I didn't remember my dreams when I woke up. I lay down to take a nap later and a very small bit came back. I don't know if it really counts.
Odd things happened yesterday. I don't know what to say about them though.
I told my mom that I had a print collection of webcomics and that it was kind of significant because depression has taken away my interests and ability to be interested and she said "oh, you have depression again?"
Like I caught the flu or something.
I told her it never really went away and it kind of just comes and goes but it's always a little bit there.
---Edit---
I really like this video.
Comment! (2) | Recommend!
Monday, June 3, 2013
6- Hiking with family friends, taking pictures along the way. The sky was purplish with a round pink patch in the middle that had soft cloudy tendrils reaching out. It was sunset. Jumping from big rock to rock above and along a river in an environment that dwarfed me. (They always dwarf me) Wandering through a building (underground?) around people I didn't know. Not my realm. Everyone fleeing-- why? A breathtakingly beautiful library, all cream marble and ebony accents. Circular lobby with spiral staircases leading to the second floor where all the books were. People screaming, evacuating. They said the sky was cracking in the library. I wasn't from there, I didn't run. I went upstairs and looked around at all the people. Some guy eyed me suspiciously and was convinced the crack was my fault because I was a stranger, an outsider. He came over and yelled at me for it while a librarian talked to me about ancient insects.
I feel somewhat disappointed when I wake up and realize I can't access the pictures I've taken in my dreams in real life. One time I had a dream where I was taking pictures of things in the dream to prove something to people in my waking life. It didn't occur to me that I wouldn't be able to transfer them.
Comment! (2) | Recommend!
Sunday, June 2, 2013
5- Dreamt I was in a group hanging out with the Sprouse twins (their child selves) in a mansion when a group of criminals hacked their bank accounts and took over all their finances. We got kicked out and were all homeless, and needed to find a way to regain control of the money/assets. On a train, some fanatical meat eaters came aboard and I had to use feminine charm to prevent them from force feeding me meat.
For once, feminine charm actually worked. >.>
I have to use feminine charm a lot in my dreams but it doesn't usually do much.
Comment! (3) | Recommend!
Saturday, June 1, 2013
4- A pigeon walking underwater to get a fish, WST
I have to do a writing skills test for the school I'm transferring to. Last night I dreamt that I was taking it and they were quizzing me on things from
To Kill a Mockingbird
. I didn't know how to answer some of the questions, and I kept thinking, "why are they testing me on this? I haven't read this book in eight years!''
When I woke up I realized the math checked out and I really haven't read it in almost eight years. I was 13 when I started high school (turned 14 about a month in), and I'm 21 now.
Kind of scary to think about. High school feels farther away every day.
---
Xanga is undergoing a huge change. I'm... going to have to do something about the huge amount of pictures I have stored there. :|
---Edit---
OH MY GOD IT'S SO CUTE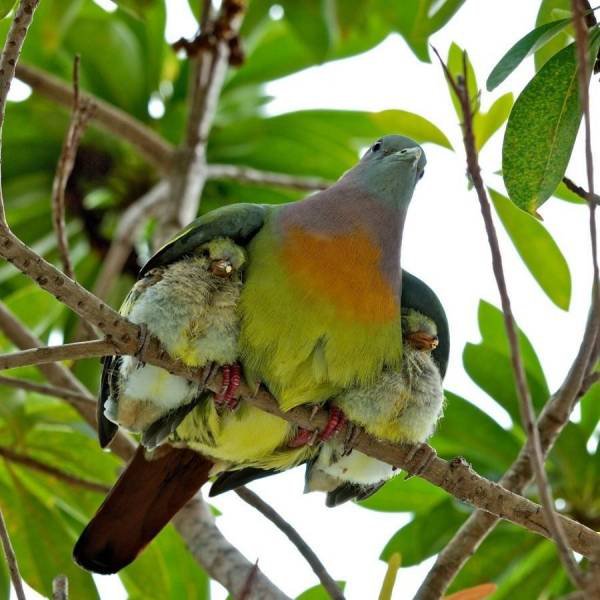 Comment! (4) | Recommend!
Friday, May 31, 2013
Remembering dreams again. I didn't keep track of all of them last time I remembered so many, so I thought maybe I would attempt a record if this lasts awhile.
1- Evacuating
2- Forest pathways, separate reality, cannibalism
3- City streets, where's my camera?, wandering aisles in search of cereal
It is strange to feel so detached but so clear.
Very apathetic I guess.
Romeo is chirping and making sleazy noises at Cici.
Comment! (0) | Recommend!
Wednesday, May 29, 2013
I dreamt something bad was going to happen and it was all our fault.
We were too wasteful, too reckless, too in-denial until it was too late.
My mom told me that we had to leave San Jose, that they were ordering everyone to leave, because of what was going to happen. We could never come back. We would have to drive down to live in Los Angeles, because they were still holding out there, at least for a little while.
We had to be gone by 2:30 PM. There was no time to take everything, and anyway there wasn't space. I hurried around the kitchen, trying to grab foods and spices to throw into a bag, then went to my room to pack my most important possessions.
I looked at all my things and thought about how they would probably be taken or destroyed by looters. My neighborhood, which had been safe and quiet my whole life, would fall into disrepair and decrepitude after being abandoned.
And then I saw my birds, and I knew they were more important than my stuff, even if I'd never be able to replace my things. I needed to find a cage I could transport them in, since their normal one is too big...
Frantic searching, dread, feeling the sense of impending doom, leaving almost everything behind, knowing we were only delaying the inevitable.
And in the dream I made a friend
And knew I would never see him again
And that just made it worse.
Comment! (4) | Recommend! (1)