Thursday, December 28, 2006
I don't know anybody who's buried here but I want to visit anyway. Cemeteries are kind of... peaceful.
Confusing.
Volunteered at another homeless shelter today. Did the napkin rolling thing, with the eating utensils inside. For three hours. After that we went to Applebee's for lunch. I think I ate too much. :/ What appeared to be the only decent looking male teenager in the entire restaurant left shortly after we sat down. He kept flipping his hair.... (Angie knows how I feel about that :P)
Bonus image!
Well the first one didn't work so I had to change it to something less funny. :(
Bush has interesting hobbies.
Quote from today:
*My brother spilled salt on the table to try and make the shaker balance*
Me: It would suck if they made you lick that off the table.
His friend: "Sir, you can't leave until you lick all the salt off of the table"
HF pretending to be a man: "But... I just want to go home..."
HF pretending to be waiter: "NO! Lick the salt off of the table!!!!"
Comment! (6) | Recommend!
Wednesday, December 27, 2006
Tuesday, December 26, 2006
I'm never going to get better....
Monday, December 25, 2006
Monday, December 25, 2006
But I finally got around to uploading some pictures. Granted, there are barely any, but that's okay. :P
This is my aunt's new dog. I think his name is like, Frank or something.
The ugliness is only foil deep. :)
Some holiday train thing in Santa Cruz.
Yeah... only three pictures... maybe when I'm better I'll have more.
Wanna hear a dirty joke?
I fell in the mud.
Wanna hear a clean joke?
I took a bath with bubbles.
Wanna hear a gross joke?
Bubbles is my neighbor.
I think I was about eight when that was the popular joke.
Comment! (3) | Recommend!
The cat came back, the very next day...
Sunday, December 24, 2006
We thought it was a goner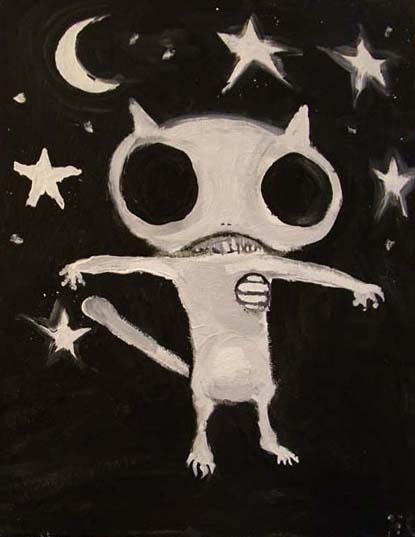 But it had a thirst for blood, that just wouldn't go awaaaaaayyyy.....
Comment! (6) | Recommend!
Sunday, December 24, 2006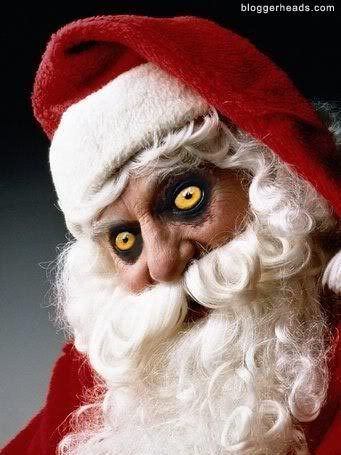 There is something wrong with you if you don't find this disturbing the first time you see it.
I think this picture can get only three responses:
a. Awwwww how cute
b. OMG is she making out with that baby
c. Woman. Baby. Whatever.
Comment! (4) | Recommend!
I think I've been e-kissed
Saturday, December 23, 2006