Saturday, December 17, 2011
I just signed into my account at the Stanford Blood Center. In the top left corner, there's a thing that says what your blood type is.
Mine is B+. My first thought when I glanced at that was "WHAT DID I DO WRONG?"
So now I feel kind of stupid for getting my blood type mixed up with my grades.
It's kind of weird to see my health history on the blood donation site. My last donation was in June, so it's been awhile since I donated, but a few things have changed noticeably. :S
Cholesterol:
June: 176
December: 193 (Wtf??? This is close to the cutoff level for being too high)
Pulse:
June: 76
December: 66 (I'm not sure if this is good or bad?)
Blood pressure:
June: 118/70
December: 102/78 (The woman who measured this said it seemed really low?)
Granted, when I donated a few days ago I hadn't really eaten or drunk, nor slept very much, but would that have affected my numbers that much...? I don't know a lot about these things. :/
Besides that, I'm feeling kind of restless and... unhappy? Irritable? I'm not sure, but it's not good.
---
In other news, I hear the Iraq war is over. So... that's something. Are we out of Afghanistan as well? The article I read didn't specify. But anyway... um... yay? I'm not sure what this will mean for the U.S. Those veterans are going to have a hard time finding jobs...
---
I don't know why I'm feeling like this but I really want to punch someone in the face.
Comment! (5) | Recommend!
More pictures already?! [2P]
Wednesday, December 14, 2011
I have been neglecting my camera [DP]
Tuesday, December 13, 2011
Monday, December 12, 2011
Time to LISTEN TO DISCO.
BA DE YA, SAY DO YOU REMEMBER
BA DE YA, DANCING IN SEPTEMBER
BA DE YA, NEVER WAS A CLOUDY DAYYY
I don't know what's going on with my moods. I've been feeling like complete crap the past few days and I don't so far today. It's not even seven yet. I guess my mood might drop by the end of the day, though. We'll see. For now... more of this.
Comment! (3) | Recommend!
Sunday, December 11, 2011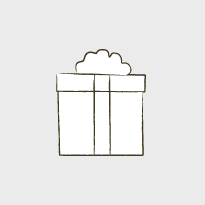 Maybe if I drink enough happy tea I won't do something I regret.
Comment! (1) | Recommend!
Sunday, December 11, 2011
Monday, December 5, 2011
Here's a link to one of the pieces I wrote:
The Ocean
I really hate Mondays.
But I'm very grateful for the thoughtful comments you guys have been leaving me. Thank you.
Comment! (4) | Recommend!
A change in pace from the last two entries
Friday, December 2, 2011
It's surprisingly distressing to date someone who jumps to conclusions.
My phone has been having a lot of issues getting/sending texts lately, which is annoying, but it wasn't really STRESSFUL until now.
I was texting my boyfriend while shopping with my mom earlier, and we were discussing hanging out/something involving his car. He said he was feeling sad, but didn't elaborate as to why. Could just be depression... He's got a prescription for meds, but I don't think he's been taking them since we started dating.
Anyway, my phone wasn't receiving some of his texts, so after a twelve minute break between texts, he sent me one that basically said "I guess you don't want to see me. Tomorrow maybe."
I was holding my phone, rereading it, thinking "what???" Guessing he sent me something asking if I wanted to get together, what time, etc. and I never got it, so he assumed my silence was another way of saying "I HATE YOUR FACE, LEAVE ME ALONE!"
I'm not even sure. We have some problems, but nothing I thought had the potential to become really serious. I'm hoping this doesn't turn out to be a significant issue in the future...
Comment! (4) | Recommend!