Saturday. 1.25.14 10:05 am
Right. I modelled my left hand for this photo and I am loving it.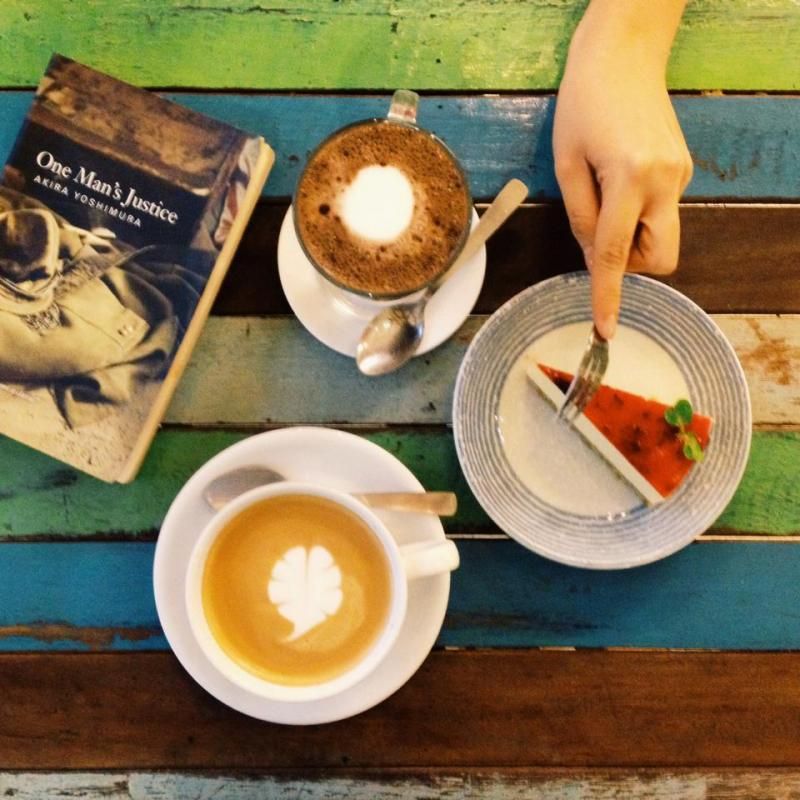 My friend took this photo as part of the craze now in hunting for good photos amongst the growing trend of local cafes...
Comment! (4) | Recommend!
Monday. 1.20.14 10:53 am
Here is a picture of happiness and bliss of me in Cebu with my pinoy pals.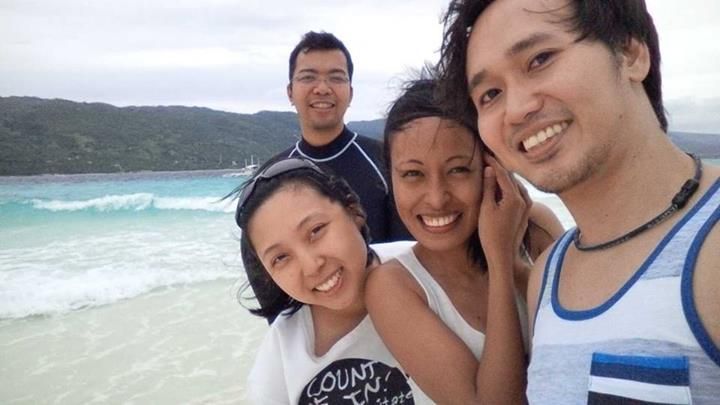 I somehow then wonder how would I carry myself when I am older in 10... 20... years time. I am suddenly afraid of growing older.
God, please help me.
Comment! (1) | Recommend!
Saturday. 1.18.14 10:41 am
I am now in Cebu, Philippines, crashing at my friend's place. Today is the day I remember what fun is like. How sad to realise that I had no fun for a very long time.
I met my junior from the same program I participated in 2011 because she was the tour guide and was delighted to know she was my Malaysian junior's cabin mate. I did whale watching despite opted not to swim with the whales. They are just calf but I could see them so well. Later we went to the Tumalog waterfall. It was such a beautiful sight. I didn't join my friends to swim because I was not in swimming costume so I opted to meditate. They claimed they saw me floating but I have yet to see photograh as evidence. Then we went back to the whale watching sight to go to another island. The water there is so clear and I tried to meditate again but failed coz the wind was too strong and too noisy.
So I ended up joining the rest either doing selfie or posing model poses... Or directing my friend to do hair shampoo advertisement.
I had lots of fun today and yet I still wonder why have we not had ice cream in Manila. I wilk check out that out on my own during my free time in next Tuesday.
But tomorrow is Sinulog festival. Can't wait!
Comment! (0) | Recommend!
Thursday. 1.16.14 12:54 pm
What? What?!!
I had a nightmare that I left my luggage in the cockpit after I arrived at my holiday destination.
I was overwhelmed with panic sensation in the dream.
Damn it. I need to learn lucid dreaming to control my dreams.
Comment! (0) | Recommend!
Following up with my post on my colleagues disliking my gift (read below with the picture of a colourful plate), one of the colleagues who was in the room during the exchange of words came to apologise to me on the third day.
On the third day, I thought I would be able to release the anger and the whole event in my head and foremost my heart. But I was at work with my face drooping even further. I could not open my beautiful eyes widely. In fact, I sagged so much. The eye bags were so visible. I aged overnight.
And I thought I have released the anger from myself...
That morning, my colleague rung me up to meet her at her office room. I was not sure if I was ready to meet her. I neither want to anticipate what she is gonna say to me. Is she gonna tell me it was my fault afterall?
I know she is different from the rest because of her spiritual works.. but I was too exhausted to think.
I was in her room a few minutes later with my container. She offered me some home-made food. I wanted to return to my room to eat because I'm just tired of seeing my colleagues but my heart tugged me to sit which I finally did.
As I was digging into the food silently and glumly, she apologised to me and that she has nothing against me. It wasn't her say that she didn't like the present. In fact, she didn't know the discussion was about my gift. I don't know whether to believe it or not, but I was already bending my silverspoon on my lap as she said it.
I could not hold any longer and I just buried into my palms and cried. And I thought I have already released the anger inside me... She came over and patted me on the shoulder and gave me words of wisdom.
One thing I absorbed is such violation happens to us is because we may owe that to the person in our past live and since it already happened to me... I have already paid her back. That is why people say things happened for a reason.
After crying out, my heart felt so much lighter. It seems my heart was just waiting for an apology regardless of who said it.
On the third day... none of my colleagues were still speaking to me. A colleague who sits in front of me posted on FB that she is sick of someone's attitude. I hope she wasn't talking to me because I'm gonna sit in front of her for many more months to come. Good luck to her.
Life at work is gonna be interesting. Bring it on!
Comment! (2) | Recommend!