Tuesday. 1.28.14 10:27 pm
The song below speaks for that date.
I love the lyrics, but it breaks my heart whenever I listen to it. If only the listeners have happy ending...
Comment! (0) | Recommend!
Saturday. 1.25.14 10:05 am
Right. I modelled my left hand for this photo and I am loving it.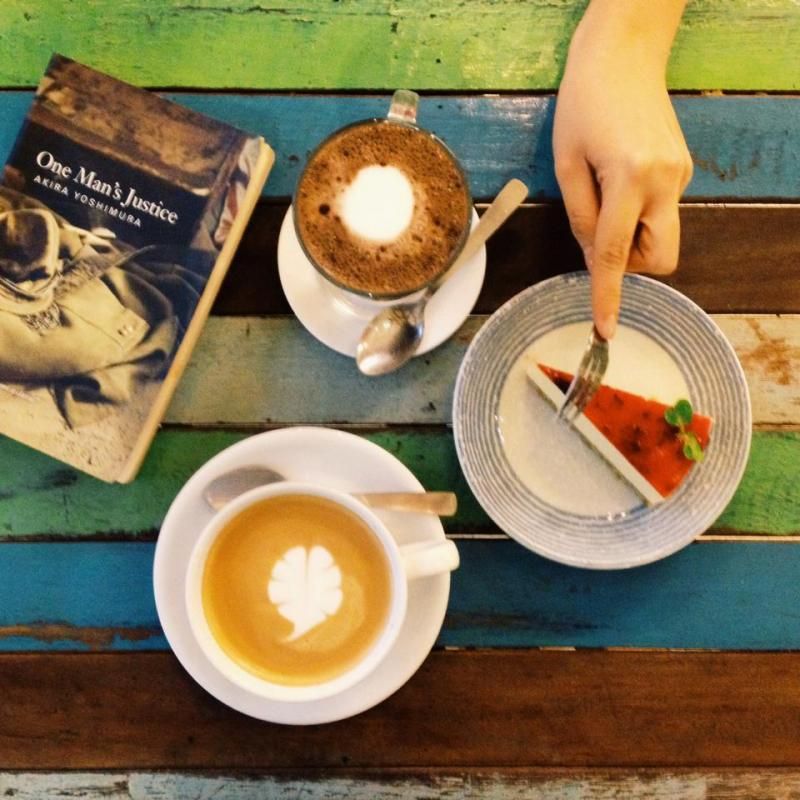 My friend took this photo as part of the craze now in hunting for good photos amongst the growing trend of local cafes...
Comment! (4) | Recommend!
Monday. 1.20.14 10:53 am
Here is a picture of happiness and bliss of me in Cebu with my pinoy pals.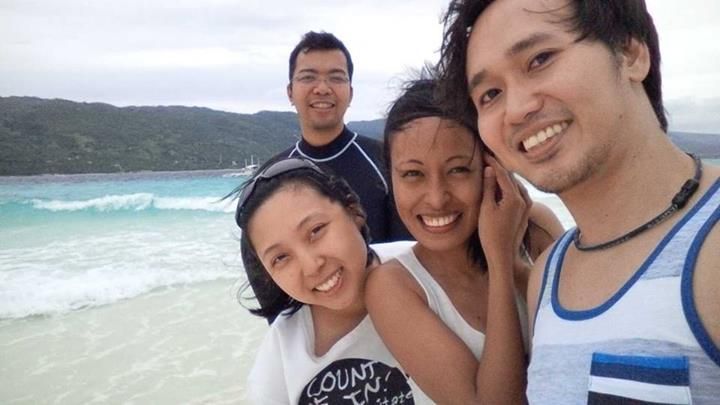 I somehow then wonder how would I carry myself when I am older in 10... 20... years time. I am suddenly afraid of growing older.
God, please help me.
Comment! (1) | Recommend!
Saturday. 1.18.14 10:41 am
I am now in Cebu, Philippines, crashing at my friend's place. Today is the day I remember what fun is like. How sad to realise that I had no fun for a very long time.
I met my junior from the same program I participated in 2011 because she was the tour guide and was delighted to know she was my Malaysian junior's cabin mate. I did whale watching despite opted not to swim with the whales. They are just calf but I could see them so well. Later we went to the Tumalog waterfall. It was such a beautiful sight. I didn't join my friends to swim because I was not in swimming costume so I opted to meditate. They claimed they saw me floating but I have yet to see photograh as evidence. Then we went back to the whale watching sight to go to another island. The water there is so clear and I tried to meditate again but failed coz the wind was too strong and too noisy.
So I ended up joining the rest either doing selfie or posing model poses... Or directing my friend to do hair shampoo advertisement.
I had lots of fun today and yet I still wonder why have we not had ice cream in Manila. I wilk check out that out on my own during my free time in next Tuesday.
But tomorrow is Sinulog festival. Can't wait!
Comment! (0) | Recommend!
Thursday. 1.16.14 12:54 pm
What? What?!!
I had a nightmare that I left my luggage in the cockpit after I arrived at my holiday destination.
I was overwhelmed with panic sensation in the dream.
Damn it. I need to learn lucid dreaming to control my dreams.
Comment! (0) | Recommend!