Thursday. 9.3.15 5:29 pm
I'm up to fifty pounds on the seated cable row, and in a week that might grow to sixty!
My posts on R and how wonderfully great we're doing, so far, have only been a distraction so no one will see MY GIANT BULGING MUSCLES COMING, HA, SURPRISE ATTACK, KA-CHOW.
In the past, I've done a lot of talking about getting myself to the gym and building up my strength and endurance, and then haven't actually followed through. Maybe it's the fact that planning things is fun and sometimes actually starting to do them is not, or maybe there's another reason, but the problem remained the same: I would say that I wanted to get in shape, accomplish this and that, and then...I wouldn't follow through.
NO MORE.
So I got a gym membership, and built my way up to going almost every day. I row, I curl, I crunch, and I twist, and then I look in the mirror and go,
I'm starting to see definition, here and there. It's nothing major--I'm not able to flex and impress myself, much less anyone else--but it's a start. A little tiny indent of a cut near my abdomen, evidence of my work on the decline bench and on a captain's chair; a firmer upper back, evidence of my twenty-pound strength increase on the seated cable row; less pain in my leg, evidence of using the elliptical in reverse and constant turns on the abductor and glute kickback machines.
They're small changes, but they make so much difference to me--especially the decrease in right leg pain (I've had BAD chronic pain in that leg for years from a tight IT band).
And I'm just
proud of myself
. That's nice.
Tonight is my night off after a hard day, yesterday (I hit a PR for time and resistance on the elliptical, hit my PR at 50lbs. on the seated cable row, finished the tricep pushdowns without crying (which is a feat for me), hit a PR for time on the battle ropes, hit a PR for combo weighted decline sit-ups/weighted Russian twists, and kept pushing it on the glutes and abductor)...and I still keep having to talk myself out of getting dressed and heading to the gym for a quick spin on the elliptical.
Exercise just...boosts my mood
and
my core temperature. We've had to turn the thermostat down a couple degrees so I can even hope to sleep, at night, and my right eye has stopped twitching like an mf-er, which I attribute both to the exercise and to my initiative to stop letting myself avoid things that make me anxious. (Side note: this has worked so well that I haven't taken any of my as-needed anxiety pills in over two weeks, despite having had several job interviews and other stressful days.) I see the gym and I feel something inside me perk up, like a puppy spotting its owner in a crowded room. "Is that...? OMG IT IS. IT'S MY FRIEND THE GYM, HELLO FRIEND, HI I'M COMING."
Meanwhile, I'll be in jeans and flip flops, just running errands, no possibility of going to the gym, at that moment.
Still. "HI HELLO I LOVE YOU I'LL BE THERE SOON."
Sad.
[EDIT]
I made 60lbs., tonight!
Comment! (1) | Recommend!
Wednesday. 8.26.15 3:16 am
Thursday night, we slide into a booth at a brewery in the center of a gorgeous, deconstructed factory district turned popular hangout. The sun is just setting as we start to look over menus, and it's long set when, in between bites of my burger, I hear a familiar song by Tokyo Police Club over the speakers and look up to talk about it.
Maybe it's the way he carefully showed me around the apartment--opening doors and cupboards to show me exactly where everything was--when I arrived, earlier that day. It could have been his apparent and contagious excitement at seeing me, or the way he chuckled when I let him pay for our lunch, or even how he radiated joy from all the possibilities his life has been bringing him lately, while we walked through the campus gardens, that afternoon. It might have even been the way he chose an outfit based on what I was wearing--how he stood, staring into his closet, until I had a dress picked out for sure, and then took a matching shirt off its hanger--like it was no big deal, like this whole relationship was second nature.
I couldn't tell you which; but in all the days, weeks, months, years I've been in love with him, this moment--filled with comfortable conversation and laughter flowing freely--is by far the moment I love him most.
He furrows his brow at me, across the table; "What?"
Comment! (0) | Recommend!
Friday. 7.24.15 10:24 pm
Monday. 6.22.15 4:24 am
It's the first quick, lazy summer in years.
I get up around eleven to coffee already brewing (thanks, self, for learning how to set up the automation) and take my time with that and sometimes a hard-boiled egg from the fridge or some yogurt and fruit--everything else takes too long. Then, I spend the rest of the day buying groceries, exercising, sorting through the endless piles of
stuff
in my childhood home, and hanging out with my parents/S/the bf (R)--mostly S and R. Oh, and Pinterest--I'm currently learning how to make jewelry at home, partially because my wrist/hand is so small that most store-bought bracelets fall off, and partially because, at some point, I look at most things and either go, "I could make that," or "This is worth the price to not have to buy the special equipment to make that."
Usually, I side with making the thing. Knitting, baking, cooking, even lip balms/lotions/soaps? I prefer being able to control exactly what goes into the things I like...plus, usually, it isn't incredibly difficult.
Anyway, I digress.
The thing about being unemployed for the first time in almost six years is that it is simultaneously so incredibly relaxing and
so incredibly boring
. Without even touching the dwindling savings issue (which, believe me, I'm starting to fret), just the sheer amount of time I have to just sit around and do nothing is incredible. It's 4:37 in the morning and I'm writing a blog entry. I baked a cake at 2am, today. I went to sleep at 9pm (and my boyfriend woke me up at midnight--hence the cake and the blogging) without a second thought about it.
WHY DO PEOPLE WISH FOR THIS.
Don't get me wrong, feeling overworked is the worst sort of exhaustion. For the past few semesters, I've had at least two jobs (at one point, three) and a full-time course load, and there was an entire semester where I don't remember actually hanging out with anyone--any time I had, outside of eating, showering, working, and class, I was sleeping. That was...definitely a very, very low point, in my life.
THE OPPOSITE, HOWEVER, IS ALSO TERRIBLE.
Having no schedule, nothing important to do, and no ongoing, steady income is 1) scary as shit, as someone who has lived in a financially-unstable household, growing up, and doesn't want to continue the pattern, and 2) really bad for sleeping patterns and personal health. I'm trying so hard to fight it by getting up at the same time, everyday, and going to the gym at least three times a week, but it hardly feels like enough.
The thing I'm working on the most, though, is just getting a job. R worked his tush off and got into a GREAT program at a prestigious institution, and it's about three and a half hours away to the north of us (hence the moving in together talk). Meanwhile, I have to take a class, one hour to the south of us, so...I'm looking for part-time, either way, and something that can help me build up some useful experience, for when I relocate in the name of Boyfriend.
It would also be nice if they had surges of activity and quieter weeks, so maybe I'd be able to use my part-time status to take a week off and just stay with him.
He and I are doing great, by the way, in case my last few updates haven't been obvious enough. We're making a recipe book filled with all the recipes we've made, with each other, per my suggestion, and I've started very sneakily offering to drive everywhere because he keeps nearly driving us off the road...because he keeps looking at me and forgetting he's driving. It's super disgusting and we're both totally into each other--must be retribution for the four years we spent pining for each other. I think I would have gone completely off my rocker, by now, if I didn't have him to support through his applications and spend time with, while waiting on some sort of say on the status of my applications.
Anyway, that's that. I have a few job listings open, so that will be the task for the day, other than getting my room all cleaned out and ready to prime and paint. Maybe also a good car washing, who knows? This car is getting to its breaking point, so I've started looking at other vehicles that I could see myself buying in a year or so. The two main contenders, if I can save enough for a nice down payment:

The Toyota Rav4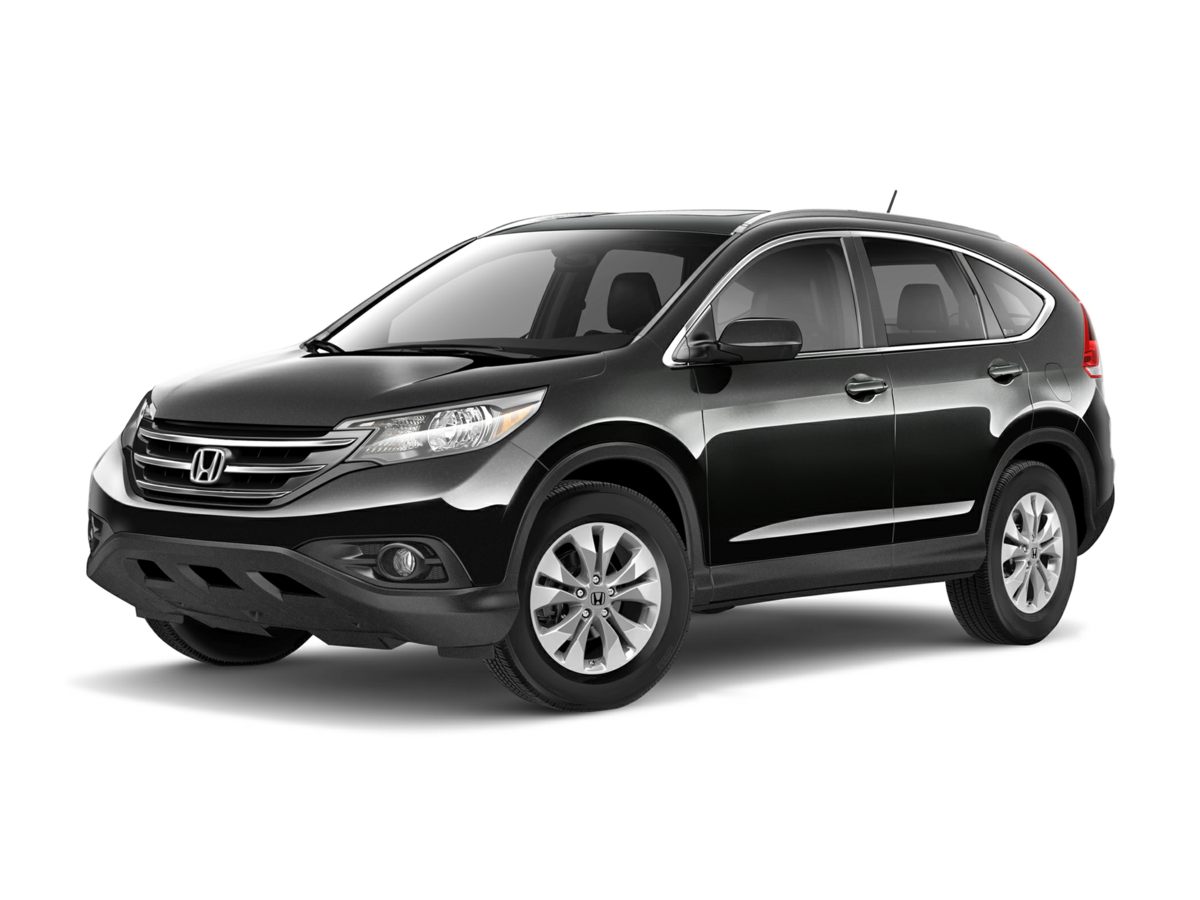 The Honda CR-V
I have a thing for black SUVs. No idea where it came from, because I have always been a pearl convertible girl, but...well, that's no longer a thing, I guess. More changes. Whatever. Bring it on.
Comment! (3) | Recommend!