Thursday. 2.14.08 11:50 pm
(This is a bit late... F-ing busy on V-day coz of work)
To all the ladies out there,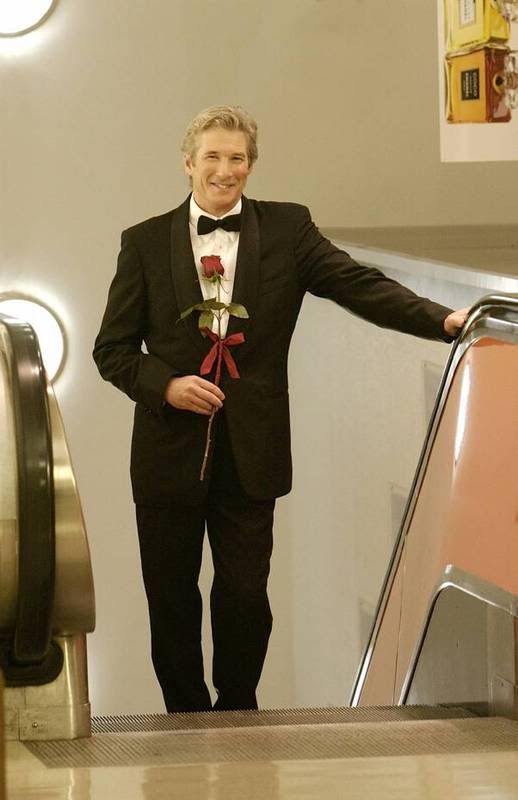 **swoon**
Heís old.. i know.. But I love this man.
His age means nothing to me.

~*~*~*~*~*~
Had a simple V-day, none of the extravagance (unlike Fad, Iím use word only to spell checkÖ and I ignore the grammar mistakes, LOL) of according to Goldman research, ďSingaporean men willing to spend an average of at least S$500 or more on V-dayĒ
I think the report findings are skewed towards those who are so spend thrift that they donít mind spending over thousands for a V-day package at the hotels. So everything averages out to about 500 per guy.
Not that I would mind receiving flowers but the prices are atrocious! A girlfriend and I were saying that the guy prob could give flowers every month for a year for the price of a huge V-day bouquet and expansive dinner. THAT, would also make me equally happy. *HINT HINT*
Anyways, Iím glad he managed to make time for me yesterday by ignoring work that should have been done.
Not a romantic bone in his body but I guess Iím stuck with him.
*smiles~*
Comment! (1) | Recommend!
Sunday. 2.10.08 9:48 pm
suffice to say...
i lost money at dice and blackjack
haiz
(net gain tho..the bf has a huge clan... so i'm happy!)
Comment! (8) | Recommend!