Wednesday. 4.5.06 6:05 am
its really weird that i'm consistantly.. more or less in the top 10 list for nutang... i dun understand it~
its qing ming~ thats when the chinese pray/attend to the tombs of their ancestors. and amazingly it always rains without fail. period. from as far back as the chinese emperor era.
the past few days have been raining steadily and today, it didn't rain. we got buckets and buckets of water pouring down.
its just paused as i am writing this.
the good thing abt qing ming............
is that the HK stock market is closed~!
hurray~! and that means a reduction of 70 % of our workload~! whuuhooo~!
whahahahahaha~!
spent most part of the day watching some naruto on Jana's ipod video, den played a lot of online mini games, and read some naruto comics online, and polished my nails, and munched on tidbits all day~ gosh i'm getting really fat~! muahahahahha~!
i love Hk hloidays~!
looking forward to mid autumn's, duan wu jie, dongzhi~ and i can't rem wat other holis are there.
only bad thing was thaksin annouced he would step down as prime minister today. so it meant a general surge in the thai market. but its ok~ still v free today.
TML~! its a thai holiday.... i have no idea wats the holiday.. but all holidays are good! yay!
and i'm going to KL this weekend~! just for a holiday.... so cool~! should be fun!
~*~*~*~*~*~*~*~*~
and TADA~! i like this pix~ putting it everywhere~ hahaha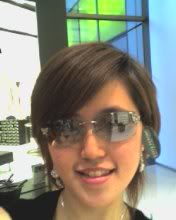 Comment! (0) | Recommend!
Friday. 3.31.06 7:02 am
whahahahaa~ i't been ages~!
i got myself lost. again.
went to amoy st to meet lindy and co for lunch.. in celebration for leefang's bday.
took a cab down from my workplace...obviously coz i figured i would definately get lost.kekeke
so the story begins on my way back
tried to get a cab back.. but each one sped past being either occupied or totally blind to me and prima helplessly failing our arms at the road side.
decided to take a bus instead when the driver said that his bus will go past the suntec area.
and silly me thinking that the bus should turn ard and head towards esplanade area... sat on the bus till i overshot by 1 stop. into some construction place~!
OMG~!
and thinking there would be bus stop at the opp road.. we crossed over the OVERHEAD bridge overhead bridge means stairs~! sheesh...nvm
there was no bus stop up or down the raod as far as we could see.... nvm
tried to hail taxi again.... no taxi would stop....spent like 15 min trying to get a cab whilst trying to walk back up from where the bus came from.....nvm
the walk took us another 20 mins.. abt i think.... nvm
so in conclusion, having left the sgx area at 1.30pm, i reached marina sq merrill lynch at 2.20pm.
haiz.....nvm......................................................
Comment! (0) | Recommend!