100 Facts About Me, Part III
jueves, 2 de abril, 2020
005. Still not dead
19:00
Comment! (0) | Recommend! | Categories: facts about me [t]
100 Facts About Me, Part II
miércoles, 26 de junio, 2013
Okay one fact per post was a little weak. But here, am I not truthy?
002. I used to like the color blue, and wear practically all blue, until I saw one of my friends wear all blue in high school and then I thought, "Wow, is that what I look like? I look like a fucking idiot." So now I like gray, because of Arrested Development's tricky gray area.
003. My sport is volleyball, but nobody airs it on the TV channels I have except the free Chinese OTA channels that stream games from China. I used to watch tennis too, but then...
004. When I first got Internet access, I read jokes everyday for about a year. Look, it was the 90's, there wasn't much online then besides porn, chatting, and emailing and it was all on dial-up. Don't be so judgmental, Judgy McJudgerson. Anyway I can almost guarantee that 97.654564897% of every time, I will have heard the joke or some version of it that you are going to tell me.
01:00
Comment! (2) | Recommend! (2) | Categories: facts about me [t], lists [t]
100 Facts About Me, Part I
martes, 25 de junio, 2013
Sorry for being a giant and late disappointment, random citizens of the Internet (but especially those who challenged me, undisputed and dave). I shall post one fact about me per entry in order to force myself to post more often and to finally finish the fucking list which is actually the main reason why I stopped visiting because I wanted to post the whole entire list as my next entry but when I didn't finish I was feeling hell of ashamed and oh god, why didn't I just come back and post something else because I missed this little community and I'm sick and tired of being a faceless cog in giant SNS's that isn't Facebook and omg this is hell of run on and stream of consciousness but actually tumblr is kind of cool because gifs
001. Contrary to popular belief, I am not a robot.
23:55
Comment! (0) | Recommend! | Categories: facts about me [t], lists [t]
We stand on guard for thee
sábado, 7 de agosto, 2010
When visiting Niagara Falls this past week I had a secret burning desire to stay on the U.S. side overnight in order to have this (extremely hypothetical) conversation the next morning:
"Hey guys, ready to
walk
into Canda?!"
"HELL YEAH!"
"Let's do this, muthafuckaaaas!"
THAT WOULD'VE BEEN AWESOME. But alas...
Not awesome: spending nearly 24 hours of this past week in a car. BURP
16:20
Comment! (7) | Recommend! | Categories: canada [t], cars suck [t]
Also known as fancy hobo tomato soup
martes, 22 de junio, 2010
I made some bootleg gazpacho for lunch tomorrow, because it is really really hot and I am also really really lazy. My recipe:
Cream of tomato soup
Diced tomatoes
Diced onions
Minced garlic
Canned mixed vegetables
Lemon juice
Black pepper
Hot sauce
Whatever the hell else herbs & seasonings you like
Throw everything in a pot. Be so bootleg as to not even own a mortar and pestle, instead using a wooden rice paddle scoop to crush the victuals. Refrigerate overnight, then figure out how to bring soup to work that doesn't involve a huge-ass thermos.
22:05
Comment! (4) | Recommend! | Categories: food [t], lists [t]
sábado, 13 de marzo, 2010
Curiouser and curiouser... when I stop being as active on Nutang (based on my unique pages surfed) I get more popular???????

That means that I'm never around or not clicking that page to actually see my name on the list (less active means I mostly just browse people's sites and comment as opposed to clicking everything), so I'm just inclined to think it's a glitch or I won some secret lottery no one knows about ;P Anyway, has anyone else been randomly catapulted to "popularity" despite normally staying out of the list 99.9% of the time?
Jee -- I spent like half an hour waiting for my new hard drive to format and now suddenly it says 2% ????? THAT'S IT???????
I want to switch jobs :(
09:45
Comment! (2) | Recommend! | Categories: life [t], computer [t], o_O [t]
domingo, 28 de febrero, 2010
I felt like baking for some reason, so I've been working my oven all weekend.
On Friday night, I made some oatmeal raisin walnut cookies from scratch. They were good; the walnuts tasted weird, but at least it was more consolidated and palatable than
Mrs Fields' cookies
where each one is individually wrapped, apparently, to preserve its fresh and soft cow-pie consistency, which immediately crumbles when unwrapped in natural light and being breathed upon by human breath.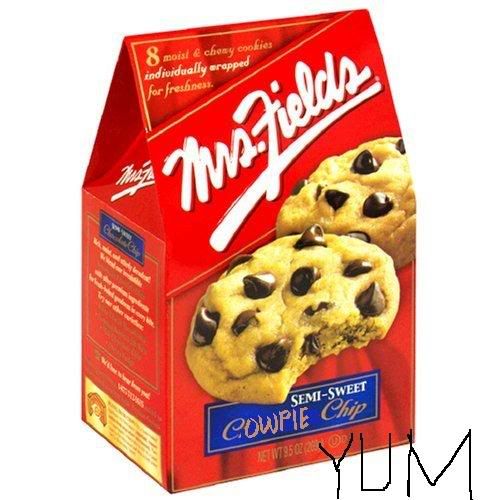 How to make your very own cow pie
On Saturday night, I fired it up again to make something I know very well how to make: cornbread. It's so good straight out of the oven, because it's soft and warm (but not cow-pie soft and warm), but I love eating it drenched in milk also, when it starts to get a bit stale (which is like, right when it cools).
Tonight, I felt like roasted potatoes (not baking... but whatever), so I looked up the recipe online, threw in some garlic cloves and some tiny, whole onions I had lying in a dark paper bag and unf. Crispy skin, soft fluffy innards. They're so good, I can't stop eating them. I MUST STOP. I'm trying to save them for lunch tomorrow!
21:25
Comment! (4) | Recommend! | Categories: food [t], gross [t]
domingo, 21 de febrero, 2009
My nutang sounds like this
...
...Like a lite rave happening in a cathedral apparently
P.S. Lol I saw this roving about the smilies and it made me think of "I want nobody nobody but you."
02:50
Comment! (5) | Recommend! | Categories: links [t], music [t]