So long, and thanks for all the fish
jueves, 24 de agosto, 2006
Pluto's no
longer a planet
! I'm not surprised at this development, since I got the vibe that a majority of the people didn't think Pluto was a real planet, but I'm still a little sad. Now it will have to be My Very Eager Mother Just Served Us Napalm... or something. (Noodles?)
The Plutonians will be so pissed. In a few hours.
12:15
Comment! (8) | Recommend! | Categories: astronomy [t], current events [t]
viernes, 15 de junio, 2007
Pluto can't catch a break
: first, it was demoted from planet to dwarf planet, and now it's officially
not even the biggest dwarf planet
out there. Pluto has become the laughingstock of the Milky Way! The enemies he's made in the Kuiper Belt probably think he's getting his just deserts now that he's been kicked out of the solar-system club and his 15 minutes of fame as the sole elliptical-orbit planet are over. Oh well, you will always have the same name as the Roman god of the underworld, although his Greek counterpart was at least 1000x more awesome. Tsk. Can't even win at that.
Edit
: Hot damn, it's been four years and a few days since I first joined.
01:57
Comment! (6) | Recommend! | Categories: current events [t], astronomy [t]
There is no emoticon for what I am feeling!
viernes, 6 de enero, 2006
Autumn in Central Park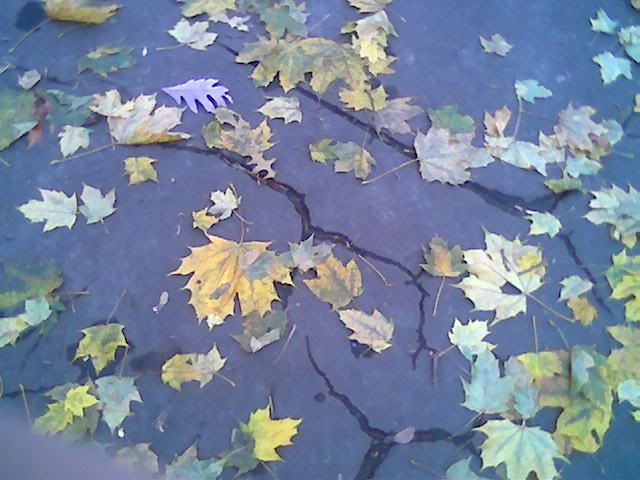 As you can see in the photo, the cracked concrete symbolizes the fissures of my heart.

Also, who knew the top hits for the search word "fissures" all relate to the anus? (I had always thought, scientifically, it only dealt with geology. Silly me!)
17:07
Comment! (0) | Recommend! | Categories: photo [t]
It's a three-day celebration, it still counts
martes, 31 de enero, 2006
Happy Lunar New Year! But what will happen when the moon finally escapes the clutches of our gravitational pull and the Earth spins faster than Superman can do anything about it, speeding up time and ruining our calendars as we know it??
I think this year had the nicest-looking envelopes I ever received (pardon my phone of crappiness):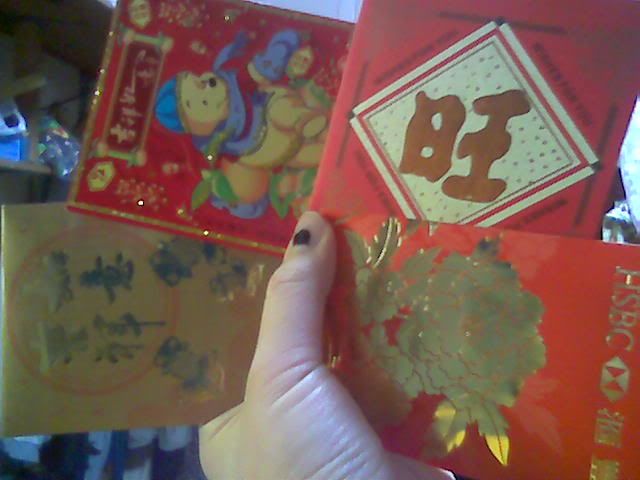 Sumin shiny, son
I usually throw them away after a few months, but I'm going to keep these for posterity or until they get wrinkly and turn to dust.
I was reading an old entry; how the hell did I get $465 last year??? Curious, indeed....
09:59
Comment! (3) | Recommend! | Categories: lunar new year [t], money [t], pondering [t], photo [t]
Year of the Oooooooooooooox
lunes, 26 de enero, 2009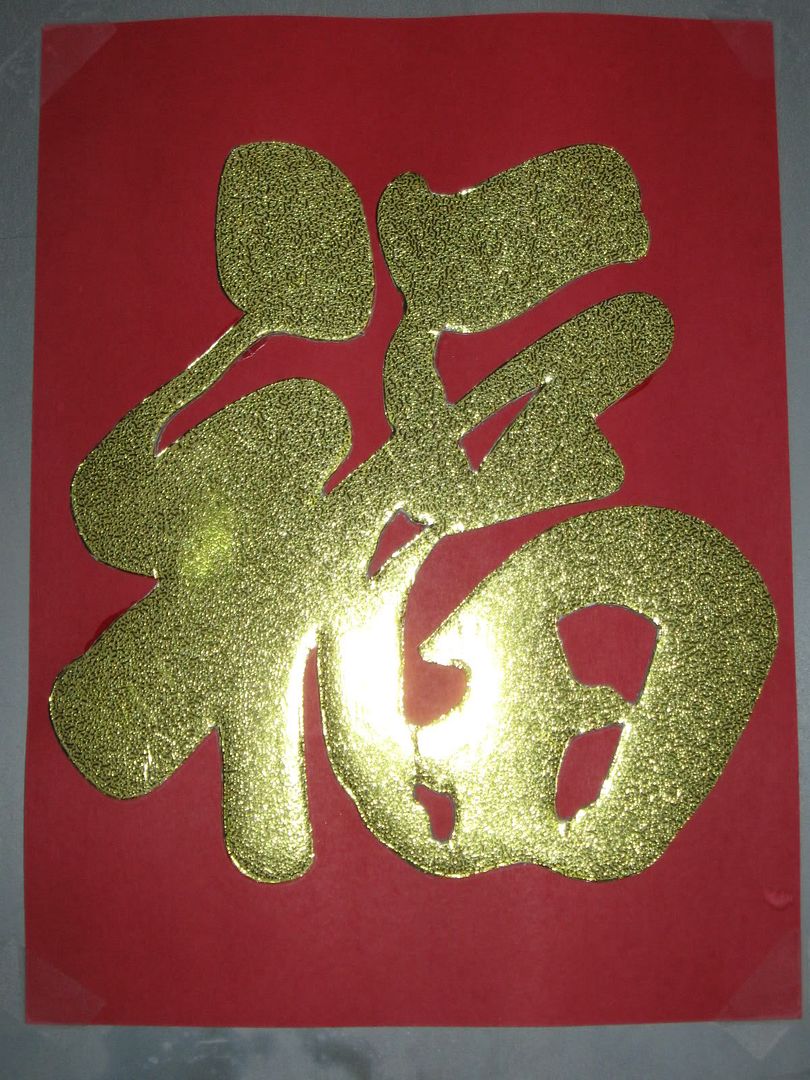 Moooooooooooo. I know that's a cow and it's the year of the ox, but whatever.
I made the "fook" (or "fu") by cutting out the character from one of those free calendars they give out at the end of 2008 if you buy above a certain amount in the store, pasted it on a piece of heavy red paper, and voila! A unique, non-garish item that cost nearly nothing. Example of garish CNY items I don't like: signs that are 3-D, glittery, with weird, fat chibi-like human or anthropomorphic animals all at the same time. Like, cutesy, but not to me. It's kind of hard to know what I'm talking about if you never saw one, but oh, I really don't like them. I wish that I had remembered my camera so I could take a picture of some examples.
14:02
Comment! (3) | Recommend! | Categories: lunar new year [t], chinese [t], photo [t]
sábado, 13 de marzo, 2010
Curiouser and curiouser... when I stop being as active on Nutang (based on my unique pages surfed) I get more popular???????

That means that I'm never around or not clicking that page to actually see my name on the list (less active means I mostly just browse people's sites and comment as opposed to clicking everything), so I'm just inclined to think it's a glitch or I won some secret lottery no one knows about ;P Anyway, has anyone else been randomly catapulted to "popularity" despite normally staying out of the list 99.9% of the time?
Jee -- I spent like half an hour waiting for my new hard drive to format and now suddenly it says 2% ????? THAT'S IT???????
I want to switch jobs :(
09:45
Comment! (2) | Recommend! | Categories: life [t], computer [t], o_O [t]