There is no emoticon for what I am feeling!
Autumn in Central Park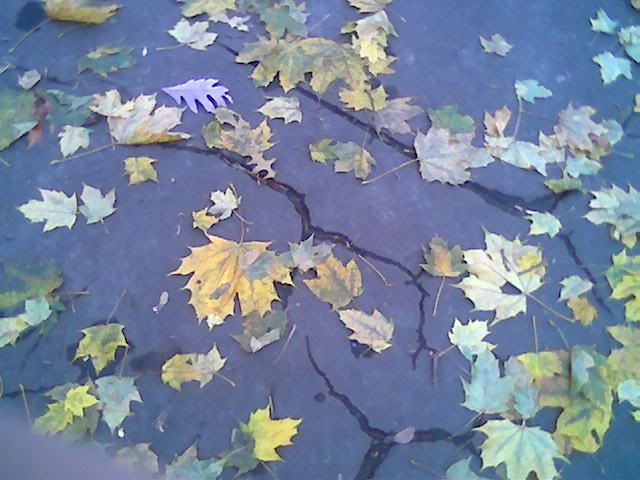 As you can see in the photo, the cracked concrete symbolizes the fissures of my heart.

Also, who knew the top hits for the search word "fissures" all relate to the anus? (I had always thought, scientifically, it only dealt with geology. Silly me!)
17:07
Comment! (0) | Recommend! | Categories: photo [t]
It's a three-day celebration, it still counts
Happy Lunar New Year! But what will happen when the moon finally escapes the clutches of our gravitational pull and the Earth spins faster than Superman can do anything about it, speeding up time and ruining our calendars as we know it??
I think this year had the nicest-looking envelopes I ever received (pardon my phone of crappiness):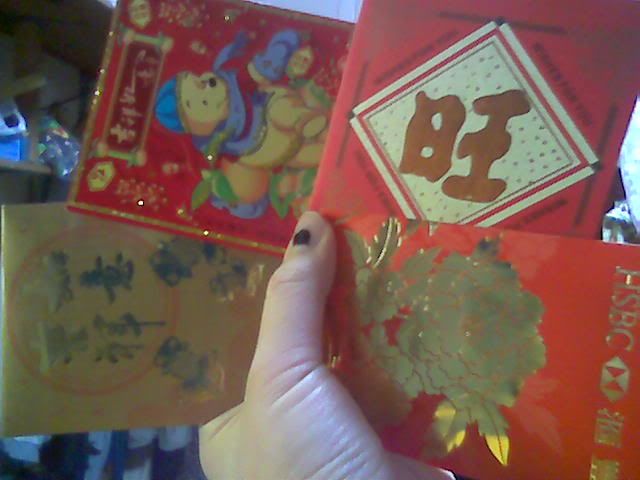 Sumin shiny, son
I usually throw them away after a few months, but I'm going to keep these for posterity or until they get wrinkly and turn to dust.
I was reading an old entry; how the hell did I get $465 last year??? Curious, indeed....
09:59
Comment! (3) | Recommend! | Categories: lunar new year [t], money [t], pondering [t], photo [t]
Year of the Oooooooooooooox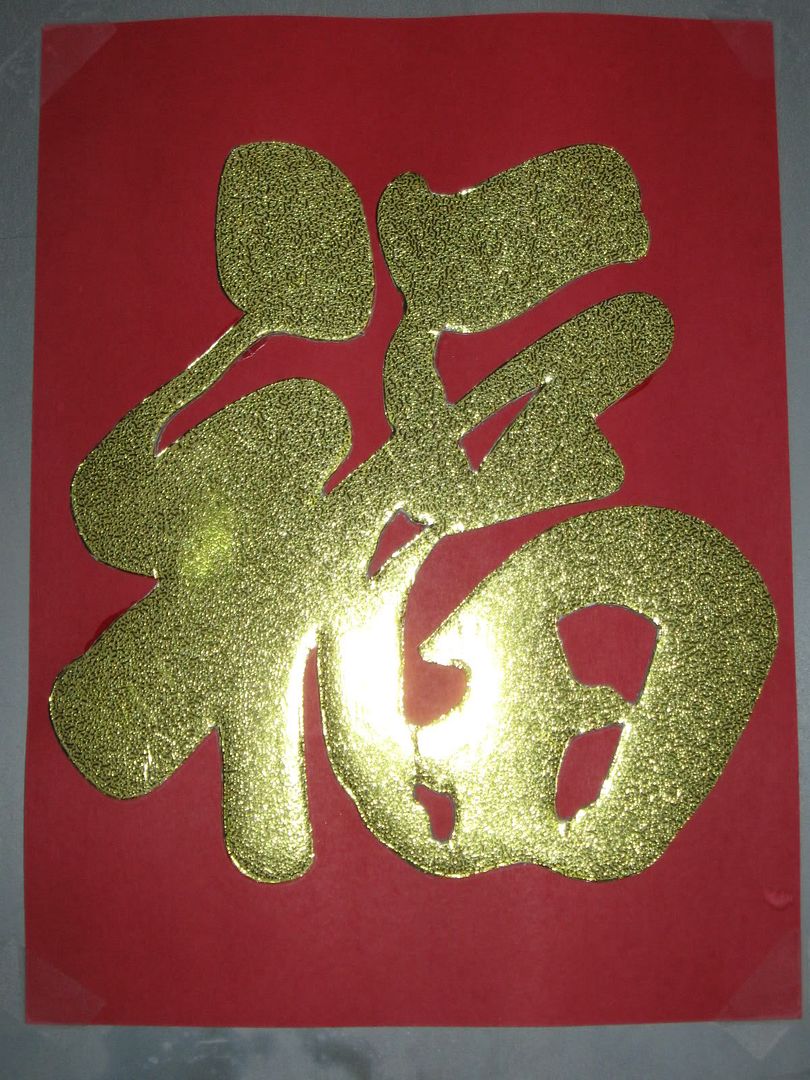 Moooooooooooo. I know that's a cow and it's the year of the ox, but whatever.
I made the "fook" (or "fu") by cutting out the character from one of those free calendars they give out at the end of 2008 if you buy above a certain amount in the store, pasted it on a piece of heavy red paper, and voila! A unique, non-garish item that cost nearly nothing. Example of garish CNY items I don't like: signs that are 3-D, glittery, with weird, fat chibi-like human or anthropomorphic animals all at the same time. Like, cutesy, but not to me. It's kind of hard to know what I'm talking about if you never saw one, but oh, I really don't like them. I wish that I had remembered my camera so I could take a picture of some examples.
14:02
Comment! (3) | Recommend! | Categories: lunar new year [t], chinese [t], photo [t]