DEELISHIS FROM FOL HAS A VIDEO CALLED RUMPSHAKER OUT:CHECK OUT HERE
Friday. 7.27.07 9:38 pm
From what I hear people don't like her doing all this shaking.
Comment! (0) | Recommend!
PIC OF R.KELLY ON SOUTH PARK
Friday. 7.27.07 9:26 pm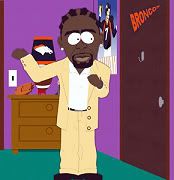 He still trying to talk about being trapped in that damn closet some more chapters are suppose to come out next month.
Comment! (0) | Recommend!
CHAMILLIONAIRE FT SLICK RICK:HIP HOP POLICE & EVENING NEWS-THE VIDEOS
Friday. 7.27.07 9:19 pm
Great videos from Chamillionaire, so check them out Ultimate Victory in stores Sept. 18, so make you check it out.
Comment! (0) | Recommend!
HOW MANY PEOPLE DRINK AQUAFINA?
Friday. 7.27.07 8:37 pm
I know a lot of people drink Aquafina, but what I really wanna know this.
Are you going to continue to drink Aquafina now that its known that its tap water?
I personally don't drink Aquafina, but I have in the past.
I think more people will be buying Ice Mountain, now.
I know this is going to hurt Pepsi's stock a little, I need to see where Pepsi closed today on the stock market.
Comment! (0) | Recommend!
BOSSIP.COM HAS A EXCLUSIVE INTERVIEW WITH KIM KARDASHIAN
Wednesday. 7.25.07 2:55 pm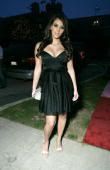 check out this hot interview from Bossip.com featuring Kim Kardashian
Read the interview here
Comment! (2) | Recommend!
Message from the SHOP BOYZ TO ALL ATL FANS:SHOP BOYZ PERFORMING RIGHT NOW IN ATLANTA
Tuesday. 7.24.07 1:46 pm
ITS GOING ON RIGHT NOW AS I TYPE THIS SO IF YOU IN THE A GET DOWN THERE DOWN TO SEE THE SHOP BOYZ
Shop Boyz are back in the ATL and need all their fans to come out and check their performance for YAHOO Pepsi Smash!!! The performance will be featured on the YAHOO website and you never know you might get some camera time!!! Come out, support Shop Boyz, and have a great time!!!
SHOP BOYZ YAHOO PEPSI SMASH PERFORMANCE will take place at:
FALCON AUTO PARTS
2770 DONALD LEE HOLLOWELL PKWY NW
ATLANTA, GA 30318-6056
Check out the Shop Boyz Myspace for the date
Comment! (2) | Recommend!