JAY-Z LOOKING A LITTLE ROUGH THESE DAYS...
Wednesday. 3.14.07 8:17 pm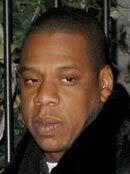 I guess Jay-Z looking so intense these days because of all the problems he is having.
All the rumors about him having a secret son,and stuff I guess is getting to the man. He don't look,too happy,and he looking kind of old.
photo:sandrarose.
Comment! (0) | Recommend! | Categories: flicks [t], jay-z [t]
PICTURES:WERE THEY SEPARATED AT BIRTH?
Wednesday. 3.14.07 11:45 am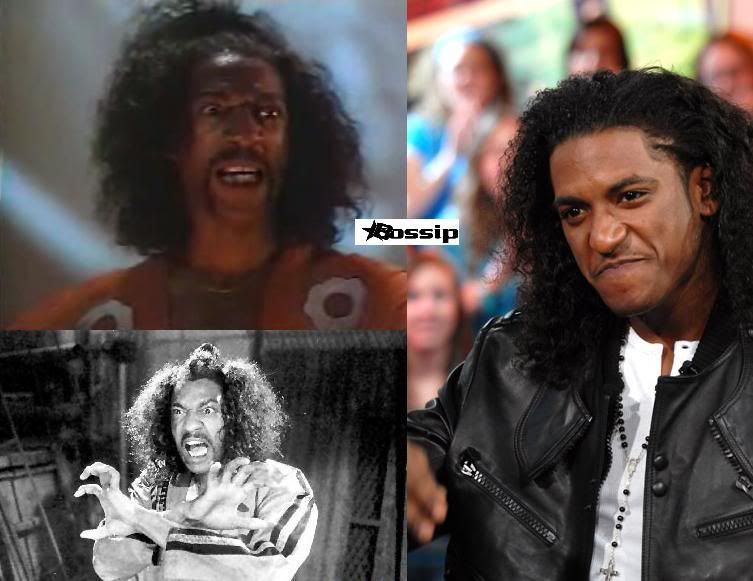 this was too funny so I had to post it, but really they do look alike.
photo:bossip
Comment! (4) | Recommend! | Categories: flicks [t], lloyd [t]
Yes...It's Tuesday,March 13,2007
Tuesday. 3.13.07 11:13 am
TODAY
Rich Boy album is instores so get it,cause it's hot,also Lloyd album is instores,too. His album is hot,too.
Some other albums that hit stores today are Musiq soulchild,I have this album, but I really haven't listened to it because I liked Lloyd and Rich Boy's albums more.
8 ball & MJG also have an album that will be instores today,I could of got this but I didn't really want it,I'll wait on this.
atlmuzikfanzinc
Comment! (0) | Recommend! | Categories: album [t], new releases [t]
LOOK OF THE WEEK:LETOYA LUCKETT
Tuesday. 3.13.07 2:55 am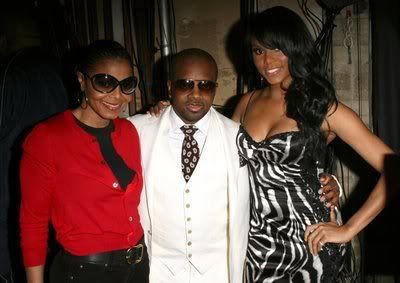 Letoya looking beautiful, she would of looked even better if Janet and JD wasn't in the picture.
Comment! (0) | Recommend! | Categories: flicks [t], letoya luckett [t], soul train awards [t], la [t], host [t]
PICTURES:RICH BOY-VIDEO SHOOT FOR BOY LOOKA HERE
Tuesday. 3.13.07 2:42 am
just a few pics from the video shoot
pictures:richboy myspace
Comment! (0) | Recommend! | Categories: flicks [t], rich boy [t], video [t], boy looka here [t], alabama [t]
I GUESS...RICH BOY AND LLOYD ARE THE ARTIST, IM FEELING THE MOST.
Tuesday. 3.13.07 12:13 am
Well, as you all can see I've been listening to a lot Rich Boy and Lloyd,lately. I don't know why,but I guess its because their albums are hot. I haven't heard many albums where you can play the whole thing through,have you. I've gone so crazy for Rich Boy that I've even created a fan page to him,and theres not a lot of artists out there that I do that for. Oh yeah,these albums from Rich Boy and Lloyd come out tomorrow or in couple of minutes for some folks. You all will love these albums trust me, I didn't listen to these artist that many times for nothing.
Rich Boy Fanz
Comment! (0) | Recommend! | Categories: muzik buzz [t], rich boy [t], lloyd [t], album [t], hottest artists [t]