Tuesday. 8.31.04 12:43 am
I'm back at school again, making my room into paradise. I have been thinking about God again, because of the email to us warning us about the dangers of WEST NILE VIRUS. They said that there had been some dead birds found and they were put in plastic bags but the people who were supposed to pick them up hadn't come yet, so I could only imagine all these dead birds lying about in plastic bags all over campus, ah, on the way to math, a dead bird in the walk, how scenic! Doesn't he look just like a picture, how still he is! What is that sucking his blood? An adorable mosquito! And the school officials would tackle us and drag us away and quarantine us. They said that we should report any standing water. And I thought, by god, no one could hide standing water from me! They'll have their little hidden stashes of standing water and even though we are friends I will have to report them and all of their West Nile Activities. I thought I might write that out so that no one would have any false ideas about me and I could give my buddies a chance to hide or clean up their act because that's the only slack I could give them about the matter. DEATH TO STANDING WATER!
You're wondering what this has to do with God, right? Well, what if I said, "No matter where you hide, I'll find and report your standing water, by god!"
Would God be offended by that? Or would he be like, "haha, right-o what a cheery jest." I wonder if I said to God, "Why, God, I was only joking, having a bit of fun." if He is the kind of Guy who would say, "You know, Zanzibar, there are some things that we just
don't
joke about. One of those is the Name of the Lord." and I would say, "but isn't your name really Iovah or Yaweh or Father? God is just a general name like calling someone mom, and we make your mom jokes all the time and those are hilarious!" and God would sigh and say, "Breaking yet another of My Commandments isn't funny at all, no." errrrkk....
Or maybe He'd be like, "You know, you really oughtn'd to do that!" and then when we had got in the car and we were driving away, He'd smile indulgently and say, "though it was certainly a funny one, eh!" and we'd get an ice cream.
Those fools have made it impossible for me to take softball... good thing I have an ENTIRE BAG of softball nonense.
Off I go to dream about people that I'm not allowed to dream about. You know how it is.
---
watching:
all the little froshies tomorrow heheheh
listening to:
System of a Down
mood:
weary
Comment! (0) | Recommend!
Thursday. 8.26.04 12:48 pm
I realized that the entire perfect husband list is actually something like 7 or 8 pages long, so I will include some of the most important ones. (Keep in mind that some of these are Kristina's, some are mine, and some are both, and I'm not going to say which are which)
Ahem... in roughly the order in which we thought of them....
1. Virile
2. Likes to roll down grassy hills
3. Willing to polka
4. Likes to eat Chinese food
5. Will tolerate Luna Bars (doesn't think they have estrogen in them)
6. Likes to dance in the rain (run over graves in a thunderstorm!)
7. No samurai ponytail
8. likes silly hats
9. Believes me when I say that cakes age to perfection
10. Likes sidewalk chalk
11. Thinks pain is weakness leaving the body (except for when I'm in labor)
12. Will let me touch his hair
13. likes the Sexy Tractor song
14. not jealous of Prince William, Juanes, Matt Damon, Enrique Iglesias, or Ranor
15. wants a dog (but not a pansy-ass dog)
16. likes to travel to exotic places
17. likes to try new things (rock climbing! surfing!)
18. Appreciates nerdy/stupid jokes
19. Shares his flannel shirt
20. Loves PB&J
21. Is easily amused
22. Can open really difficult jars
23. Lets me draw on him
24. Lets me carry heavy things
25. Has mixed feelings about Canadians
26. Likes bubble baths (with toy ships or me or both)
27. watched TMNT and David the Gnome
28. has strange relatives
29. Isn't a huge fan of the Detroit Red Wings or Oakland Raiders
30. likes to skip rocks
31. likes to take pictures/be in them
32. makes a cute old man
33. doesn't turn into a werewolf/vampire
34. hasn't slept with 1002 women (Sultan or no Sultan)
35. not completely opposed to moving to Wisconsin
36. Doesn't wear biker spandex
37. doesn't cheat, steal, or lie, or tolerate those who do
38. Likes to munch on Lifesavers at night in a dark forest
39. can load a hay-bale into a pick-up truck w/o his shirt
40. has exotic and sundry talents
41. likes to give and get massages
42. looks good in a dadundadun (but wouldn't wear one in public)
43. looks good when he doesn't shave, but shaves
44. thinks about the vastness of the universe
45. twitches before falling into deep sleep
46. will kill bugs if they need to be killed, but will pray for their souls
47. isn't secretly gay
Comment! (5) | Recommend!
Today has been quite lovely as I woke up and read
Curtain
by Agatha Christie and then I was walking around suspiciously and wondering about people's true thoughts and trying to remember things I happen to notice which may be of importance later. So then I read this Animorph's book, because the Animorphs are awesome, and then I started reading this metaphysical book about capturing the essence of Intention that is a part of the Source of All Power in the Universe and using it to get everything you want (while I was fixing myself a delicious crunchy peanut-butter and grape jelly sandwhich). In the summary on the jacket, it said, "You cannot even begin to comprehend the ways in which this book will impact you..." and I remembered Mr. Engel and how he cursed anyone who used "impact" in a way that did not mean "to physically collide with" because he insisted that the other usage was absolutely incorrect. So at that moment I tried to comprehend the myriad of different ways that the book could impact me... perhaps flying up into my chin with a resounding WHACK! or sneakily throwing itself in an arc to crack the back of my skull! or maybe coming at me with its pages still spread wide in an attempt to sandwich my startled face in its leafy jaws.... He was absolutely right. I couldn't even comprehend the ways in which this book could impact me. So I started cracking up in my empty kitchen in my empty house. I felt like I was laughing at some socially inappropriate time, like while reading an essay prompt or during sentence correction in the SATs, when you dorkily find something humorous about the sentences and laugh aloud and everyone else thinks you are crazy.
But how can I help it? Everything seems particularly funny today. I should just quit all this reading and go do something very unfunny, like packing my things for school. Haha. hahahahaha.
Comment! (2) | Recommend!
Tuesday. 8.24.04 9:51 pm
I realized something extremely important. All these female action heroines are always running around trying to kick people's asses and what happens? They get their hair in their faces. I have a solution for them! It's called a rubber band. GET a rubber band, for crying out loud.
Comment! (0) | Recommend!
Monday. 8.23.04 4:26 pm
Monday. 8.23.04 4:20 pm
The fruit of my labor: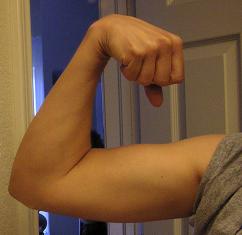 My parents always made me grow carrots and squash... if I had only known what else grew in gardens...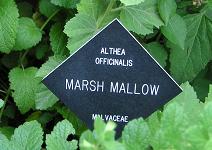 While wandering in the Garden of the Gods, my sister and I came across this elusive imp:
Comment! (0) | Recommend!
Monday. 8.23.04 4:18 pm
Monday. 8.23.04 4:09 pm
It's high time I added some more pictures. Here are some of the interesting warning signs I saw during my time on the Pigment Brigade: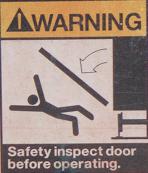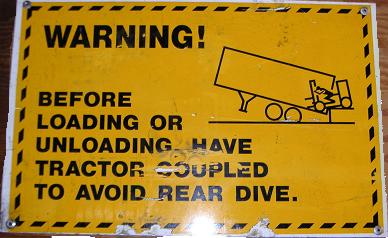 We thought this one was hilarious until it actually happened to T. It is only because of her incredible skill and good looks that she is still alive today.
Comment! (0) | Recommend!