I have been neglecting my camera [DP]
Time to LISTEN TO DISCO.
BA DE YA, SAY DO YOU REMEMBER
BA DE YA, DANCING IN SEPTEMBER
BA DE YA, NEVER WAS A CLOUDY DAYYY
I don't know what's going on with my moods. I've been feeling like complete crap the past few days and I don't so far today. It's not even seven yet. I guess my mood might drop by the end of the day, though. We'll see. For now... more of this.
Comment! (3) | Recommend!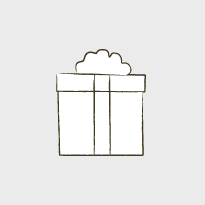 Maybe if I drink enough happy tea I won't do something I regret.
Comment! (1) | Recommend!
Here's a link to one of the pieces I wrote:
The Ocean
I really hate Mondays.
But I'm very grateful for the thoughtful comments you guys have been leaving me. Thank you.
Comment! (4) | Recommend!
A change in pace from the last two entries
It's surprisingly distressing to date someone who jumps to conclusions.
My phone has been having a lot of issues getting/sending texts lately, which is annoying, but it wasn't really STRESSFUL until now.
I was texting my boyfriend while shopping with my mom earlier, and we were discussing hanging out/something involving his car. He said he was feeling sad, but didn't elaborate as to why. Could just be depression... He's got a prescription for meds, but I don't think he's been taking them since we started dating.
Anyway, my phone wasn't receiving some of his texts, so after a twelve minute break between texts, he sent me one that basically said "I guess you don't want to see me. Tomorrow maybe."
I was holding my phone, rereading it, thinking "what???" Guessing he sent me something asking if I wanted to get together, what time, etc. and I never got it, so he assumed my silence was another way of saying "I HATE YOUR FACE, LEAVE ME ALONE!"
I'm not even sure. We have some problems, but nothing I thought had the potential to become really serious. I'm hoping this doesn't turn out to be a significant issue in the future...
Comment! (4) | Recommend!
I don't think I should talk about things I think I want to do anymore.
Someone or something always comes along and tells me it's not a good idea. And usually I have so little enthusiasm in the first place that that small bit of discouragement completely kills my desire. (I don't even know if "desire" is the right term. "Hope" might be more accurate. As in I hope I can sustain the want...)
...Back to square one... maybe... I don't know.
I don't want to do anything for the rest of my life. I don't even want to live for the rest of my life. How can I want anything more when I don't even want the most basic thing in existence?
Comment! (8) | Recommend!
Maybe I'm doing this wrong [DP]