Metrosexuals snap up cosmetics in China
Tuesday. 12.5.06 4:29 pm
Metrosexuals snap up cosmetics in China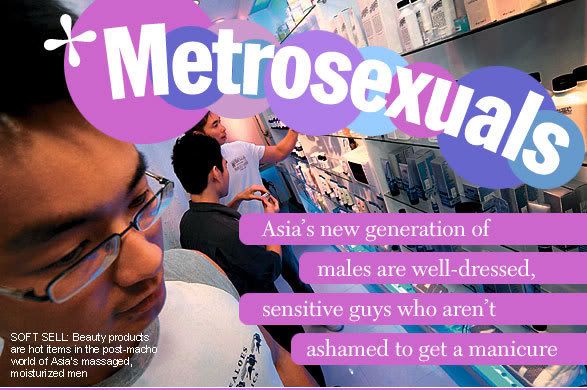 Urban Chinese men spend 8.6 minutes a day gazing at themselves in the mirror and shell out($10) a month on beauty product.
Men in Beijing and the financial center of Shanghai were neck-and-neck on whose residents were most vain.
Those in the capital spent the most money on cosmetics -- an average of 119 yuan a month -- but those in Shanghai looked in the mirror the longest -- about 17 minutes a day.
NOW IS A GOOD TIME TO BE A PLASTIC SURGEON IN CHINA
Comment! (5) | Recommend! | Categories: metrosexual [t], china [t], men [t], cosmetics [t], chinese [t], gazing [t], shanghai [t]