Wednesday. 12.11.13 3:36 am
How many freaking times do I have to pack and unpack my stuff? It overweight every time I packed and unpacked my stuff.
I got so fed up that I removed certain clothes and shoes and placed them in my hand luggage.
I looked up from my luggage and saw everyone around me was so frantic. The whole room was strewn with clothes and luggage. If it was a traveling fare, we would make a poor marketing company…
And I caught something interesting…
… darling where the hell were you looking at?
A female team member was rearranging her clothes and his eyes followed the red and large size…
"Oi… Were you looking at her 'specs'?"
Someone else caught him off-guard!
Geez. Seriously? You still got time to look at her RED BRAS?
Tidbits
: Ya, I was beside him and the girl. And seriously I wanna ask if that's the start of their courtship since they are happily married now to each other. I wonder how many of us would ever remember this episode...
Comment! (0) | Recommend!
Tuesday. 11.12.13 9:15 am
Tuesday. 11.12.13 9:11 am
Tuesday. 11.12.13 9:06 am
We had the last gathering where everyone sat in a ring. We knew the drill. It's the last time we iron out or rather I called it "bashing" time with all the members about what how we can improve ourselves.
Yes, I received lots of constructive feedback.
And the most unexpected comment I received was from a member who commented she was always looking forward to my closing remark in each practice.
I was truly touched. I never knew my words could touch any members. I was holding back my tears tightly behind my eyelids. I put on a wide smile as I thanked her from my heart silently.
Snapshot
: I could not hold the tears any longer so I made my leave to the toilet and cried for a few seconds before joining them back. I was glad it was a productive gathering.
Comment! (0) | Recommend!
Tuesday. 11.12.13 9:04 am
Tuesday. 11.12.13 8:52 am
On 24 October 2011 morning ....
My head was light as it was way beyond my sleeping time, but we cannot call it a night yet!
Everyone was back in the gathering room – unpack, pack, unpack, pack… the whole night.
There were so many things to pack in less than 24 hours before we board to Tokyo.
I was packing the Chinese exhibition stuff along with the others. They were fragile and we have to ensure they were properly placed in the box given that anything could happen in the cargo department.
Because I was so exhausted mentally, spiritually and physically… I slept on my hands that were resting on the box flaps while waiting for the others to pass me items.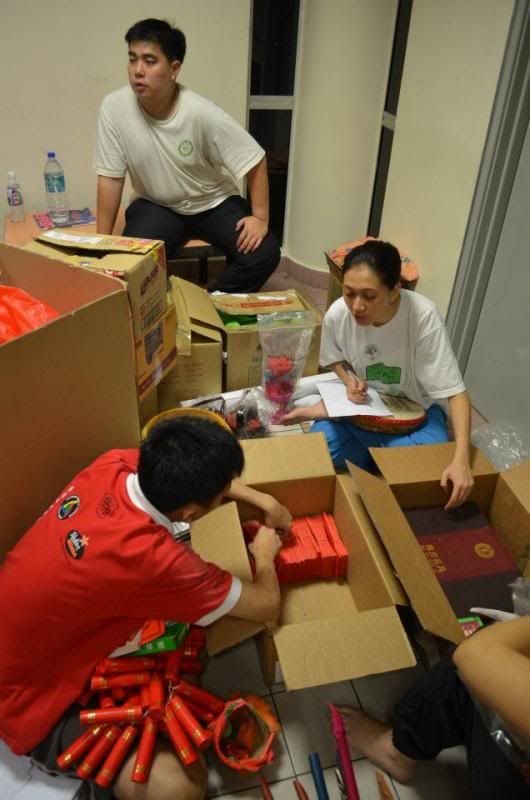 Comment! (0) | Recommend!