Wednesday. 7.16.14 9:34 am
The reason I didn't update for so long is because I am in love with my own picture hugging the cat below... And I can't stop myself admiring the beauty of the cat and myself.
Comment! (0) | Recommend!
Monday. 7.7.14 7:31 pm
I am super bored with life and work that I was thinking which location for a skydive will be more exciting. The window or from the tallest building in my country.
I am not intellectually stimulated and I haven't found anything to keep me interested in life.
When I told friends how bored I am... or in a suicidal state... they never replied and just continue with the group chat... one replied but was struggling and the only person who replied asked if I was ok and he could drive over for a chat. Very caring friends I have.
Actually, this is also shows if I am really suicidal... and seeing how my friends supported me, I am not surprised if the person in my shoe would have just dive down. Actually the truth is people are not comfortable to console on such issues. Really. It takes another person to have gone through all these emotions to be able to console someone in this state. Sometimes people who have gone through these emotions won't want to console others similarly. Why break the bubble of happiness? They only didn't realise the bubble can be burst anytime.
I am pretty tired to talking to such people. So much about themselves and not about others.
I long to leave my work for new challenges in exchange. Universe, please show and guide me to my next ultimate challenging job.
Comment! (0) | Recommend!
Saturday. 7.5.14 10:26 am
This article highlights the topics that need to be discussed before marriage. A reminder for everyone.
Click
here
.
Comment! (0) | Recommend!
Sunday. 6.29.14 9:25 am
I realised many female Korean singers are power house. The below is just one of them... but not the greatest of all... but they inspire me. Because if I keep on practice I can be like them too!!!
Comment! (0) | Recommend!
Saturday. 6.21.14 10:49 am
This is the second best shot I've ever taken with an animal.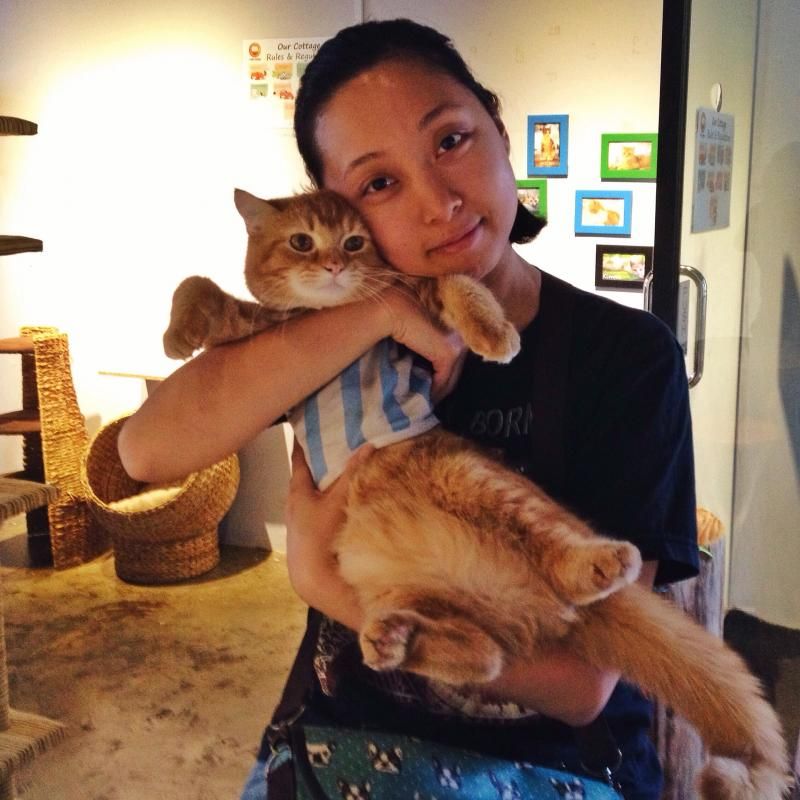 This picture was taken at a cat cafe.
Comment! (0) | Recommend!
Connecting to your spirit guides
Thursday. 6.12.14 6:06 am
I found an interesting guide.
Go on and read: http://www.earthenergyhealings.com/blog/how-to-ask-the-universe-spirits-included-for-help
My guide wants me to write a journal entries for them and I have not started. >.<
Comment! (1) | Recommend!