OHMYGOODNESSAHHHHHELLYESSSSHHH!!
Thursday. 7.31.08 9:00 pm
I literally just had an orgasm, I'm cheesin SOOOOO hard right now.
Comment! (1) | Recommend!
Thursday. 7.31.08 12:59 pm
I want discovery!
I want to travel and see the world!
I want to do everything and anything!
I want to meet new people and embrace the ones I already have in my life!
I want to roll the windows down at dusk while I drive and feel god in the world!
I never want summer to end!
I never want to care about a thing in my life!
I want always to be as happy as I am in this moment.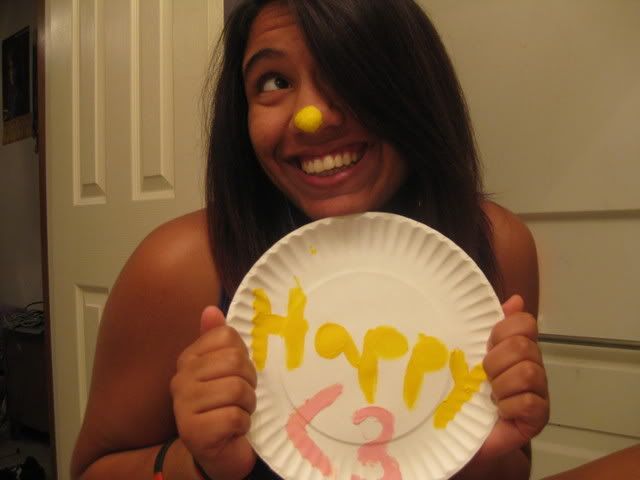 Comment! (2) | Recommend!
Don't jump from a jeep going 35 MPH
Tuesday. 7.29.08 3:28 am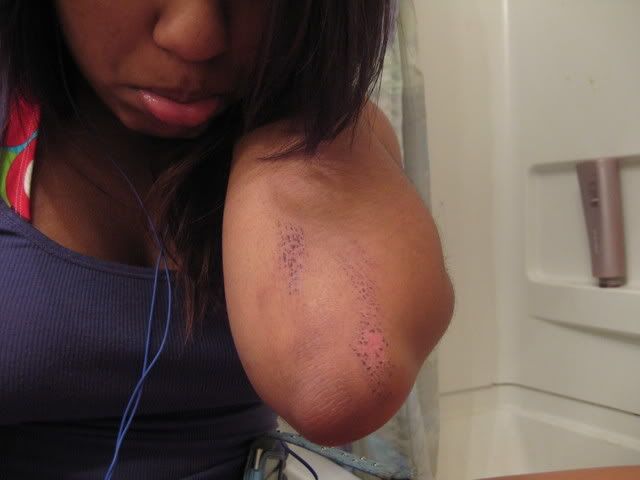 This is the result.
It's actually cleared up quite a bit.
You should see my face, as I DID do a face plant.
Comment! (4) | Recommend!
Not the response I was expecting
Monday. 7.28.08 1:00 am
Brutaly(12:55:14 AM): I can't stop sneezing
Unicornasaurus (12:55:24 AM): :[
Unicornasaurus (12:55:27 AM): -hug-
Brutaly (12:55:36 AM): -sneeze on you-
Unicornasaurus (12:55:51 AM): -wipe off, continuing the hug-
Brutaly (12:56:03 AM): You're a good friend Katie
Unicornasaurus (12:56:09 AM): Haha.
But it will have to do.
Comment! (4) | Recommend!
Happiness is hidden in small places
Sunday. 7.27.08 9:25 pm
I can't help but feel grateful for everything I have. I realized happiness, at least mine is hidden in small places unseen. I haven't been inspired to write lately and perhaps its because I'm living and enjoying the things around me. I feel restless though, Sometimes I feel like I don't act my age. I find nothing wrong in that but I feel as though I need to grow up and stop resisting the inevitable. Perhaps its just the Summer air that is making me feel lazy and young. I've accepted I'm growing it just feels like Its not happening. I love the feeling of youth, no cares, no worries. I enjoy watching the moon glow above me as I lay in the nights grass greeting the crickets of the night, I love adventuring into the woods with my best friends and forgetting about the modern world. I feel as though my youth won't run out and I don't want to lose that. I'm tired of everyone growing up fast, stop stop stop! People don't understand the wonders that are involved with a wild creative imagination. I will always have this child like feeling at heart. I'm not resisting the inevitable, I'm just not forgetting my past.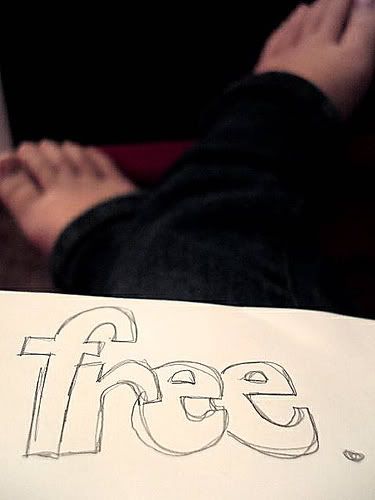 Comment! (0) | Recommend!
Saturday. 7.26.08 11:16 pm
After a certain amount of time and witnessing change, I've realized all that happens resorts back to what was. You take ten steps back as soon as you walk twenty steps. Perhaps I am completely alien to human bonds. I sleep less and I forget how to interact. My best friend can't even deny the fact I maybe completely hopeless when it comes to a human bond. Its a sad thought to believe you may be alone, or just the idea of really late at night the world will be silenced and you can hear all your regrets and pains of the past.
I shut off my phone tonight for the first time in forever. I could hardly stand the sound of its incessant vibrate. Each time I would check it, It would bring me lower than I already felt. Realizing you may have invested time into a friendship for nothing is inevitably the worse feeling in the world. To realize that, that friend may pick a friend who you know is a manipulator and a condescending human being. That you exed that person out only to realize later on they maybe replacing you to your best friend. Who knows, maybe I'm overreacting, since that is the famous phrase of tonight, But I'm insanely tired of being jerked around and fucked over in every shape or form. I went from having a great week (with the beautiful sunshine and going to the mountains) to only realize that Everything goes back to the way it was. Nothing remains the same and Change isn't always great. They call it rolling with the punches, well I just got knocked the fuck out.
Comment! (2) | Recommend!