simply fucking love this song
Sunday. 11.18.07 3:23 am
im so shag now.
got work later. sigh
Comment! (0) | Recommend!
Wednesday. 11.14.07 11:29 am
yup had a haircut today and was fucking late for work.
anw today work was great.
cause im working the whole day with kenneth.
which our manager trusted us
and let the both of us to look after the shop :D
its like our own boost juice bar stall! okay im crazy.
anw my mood is great now.
my computer suddenly not laggy.
finally for once? dont know what actually happened.
but accept for one thing lionel damn emo now.
listening to "when you're gone" this hour.
he plays dota like a kido shit! so seroius luh.
lose lose luh, whats the big deal. LOL
anw his a NICEEEEEE friend luh but alittle bitchy luh :D
lionel FUCK YOU HARD luh hor. heh
tmr is graduation day.
gonna see everyone again for the last time?
hope not :)
alright i think i've talked alot.
later guys!
goodnight.
Comment! (5) | Recommend!
Tuesday. 11.13.07 1:28 am
heh my friend found this picture of me when i was young.
she found it in her room out of a sudden.
oh well, didn't know how it end up over there.
but seroiusly i almost forgot how i look when i was jus a kido.
make over i guess? heh
liyun this is ain't no malay kid okay! hah!
anw this a song from coldplay, "beautiful world".
simply enjoy their songs.
and of course something new.
big girls don't cry remix.
if you guys havent heard this song.
Comment! (4) | Recommend!
Monday. 11.12.07 2:16 am
hey peeps im back from my cruise:D
yay like who cares luh!
finally im back to blog again.
if not my blog is so damn dead...
oh well, had fun over at cruise.
too lazy to type all the details down...
shall update again, now i cant think of what to type.
althought i have alot of things going around my head.
oh yay i pireced my eyebrown!!! woot~
let the pictures do the talking!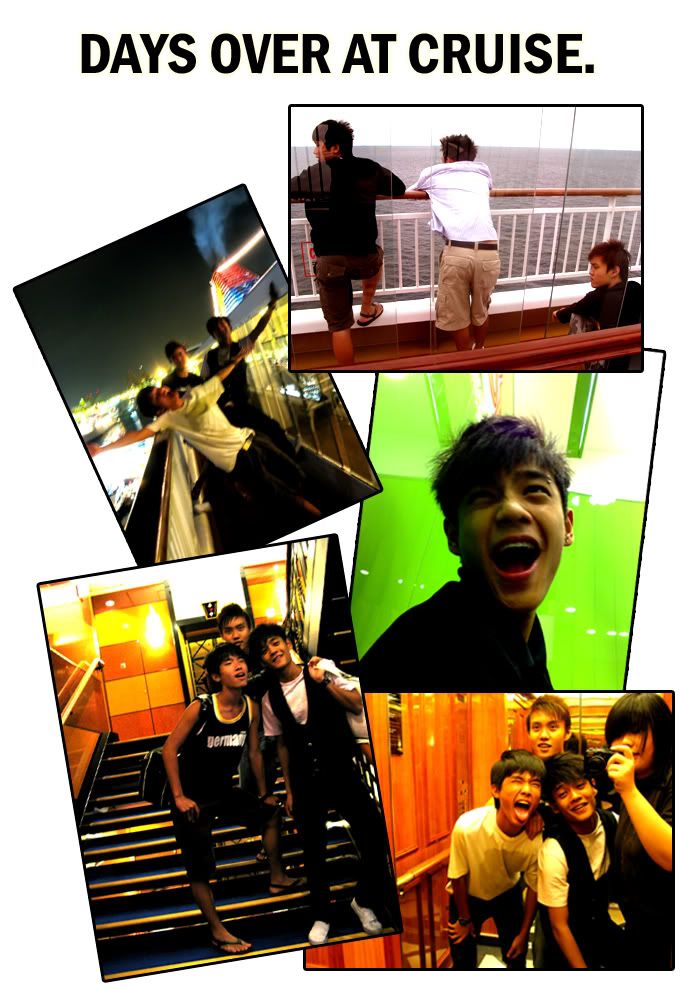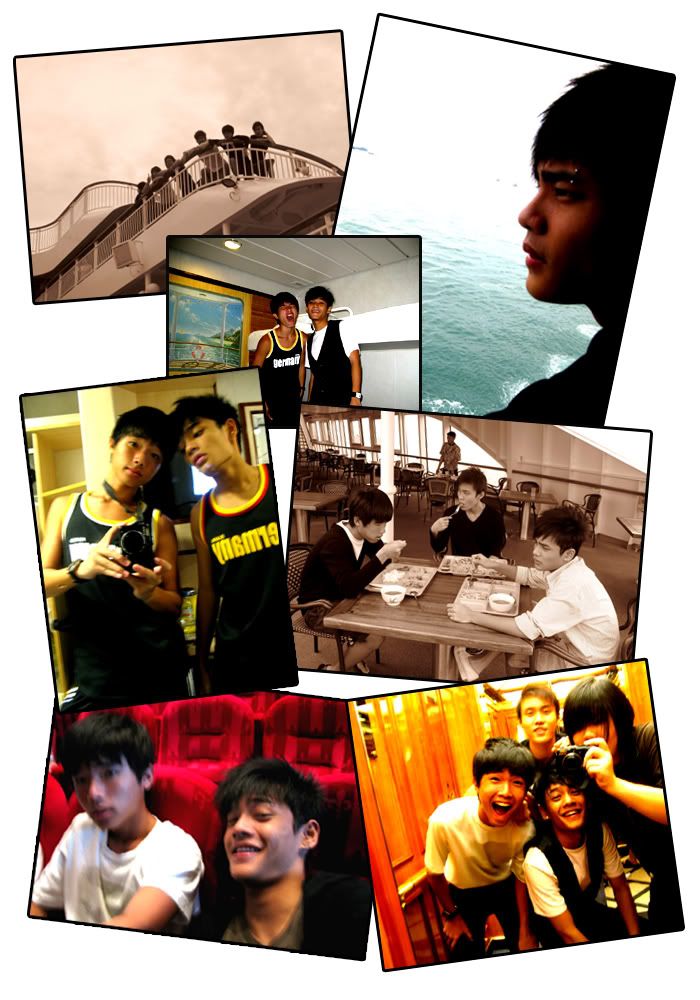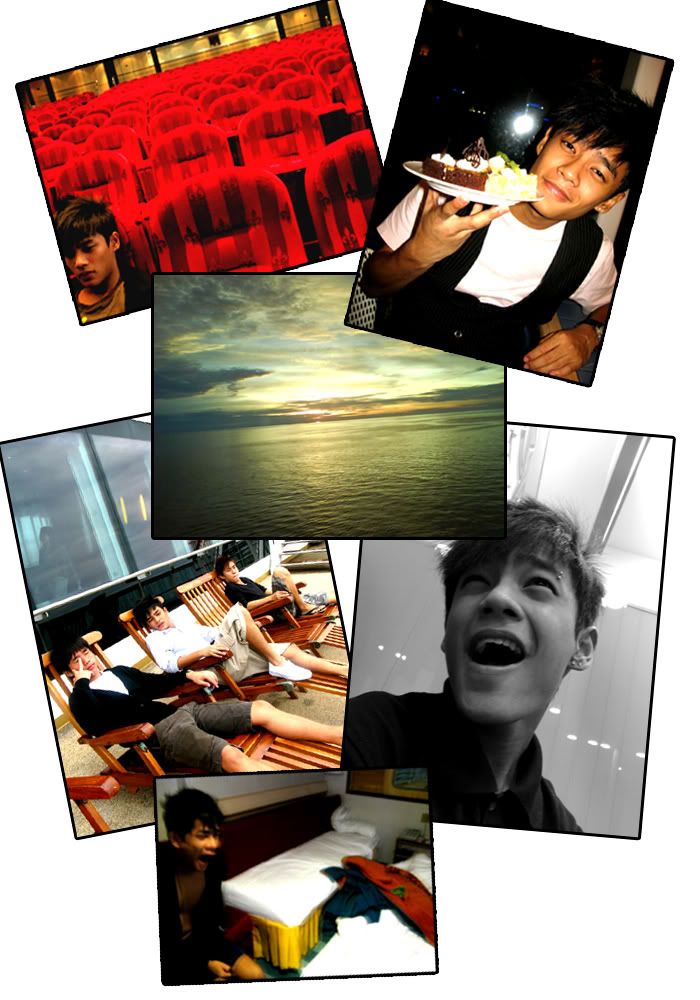 Comment! (3) | Recommend!
first segement of the pageant.
Saturday. 11.3.07 5:01 am
had a long day ahead yesterday.
kinda screwed up my QnA but after that i went okay.
there's more to it but im too lazy too update right now.
shall update when everything is over.
i only can bring two friends to the event on dxo for free.
the rest have to pay ten bucks per head.
oh well, gotta send the person the two names by today.
pm : i'm sorry that i've skipped trainings and matches.
Comment! (0) | Recommend!
Sunday. 10.28.07 2:01 am
i've got so many things to say,
but i cant jus blog it out.
i've screwed up my life.
i just want my life back.
anw thanks guys for being there when i'm down.
you know who you guys are :)
i want to have a
carefree
life please.
god give me an answer,
are you listening to my prayers?
oh well, found out that there's a condom selling machine over at harbour front centre.
lol its interesting to see why are they selling in the men's toliet.
the machine stated "
we must be responsible
". heh
current song listening to : when you're gone & linger - cranberries
Comment! (9) | Recommend!