Sunday. 8.17.08 11:00 am
As you all have read on
middaymoon
and
Unicornasaurus
site Katie left yesterday. Stevie, Sarah and I went over at 6:30 in the morning to say our goodbye, and didn't leave until around 7:45. I hate to say it, but I cried. A lot. More so after she left. Stevie got a text from Katie saying she left him something, so we all decided to go back in to her house. (Go figure, three of Katie's friends in her house without her their. Or anyone for that matter.) I told Stevie Sarah and I better stay downstairs in case what she left him was personal, so we did.
That's when the tears came. Sarah and I sat on the couch in silence just kind of letting it sink in that this was it. Sarah started talking about how she couldn't believe it because they had been friends for six years and still counting. She didn't cry much, but I could hear her voice crack. I got up and hugged her. She hugged me back. We both needed it.
Change of subject.
This was amazing, I just laughed for about an hour.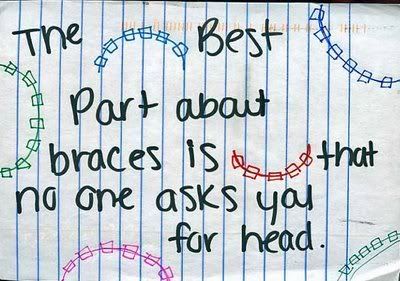 Comment! (3) | Recommend!
Saturday. 8.16.08 12:21 am
BrutalBritney: My future....
BrutalBritney: It's a complete mystery to me me, at the moment. But I like it.
BrutalBritney: A lot.
Savage: I am not going anywhere, not now, not in the future, not ever. I still don't know if I can believe it, because my faith in things is little. I don't know if you have any idea what a gap it left in me and how it still hasn't been filled.
BrutalBritney: Don't be stupid Britney, I know you better than anyone.
Savage: Yeah, and it kind of scares me.
Comment! (2) | Recommend!
Thursday. 8.14.08 8:19 pm
The beach was okay, the first day their was a huge storm, but I got some pretty sweet pictures. Like this.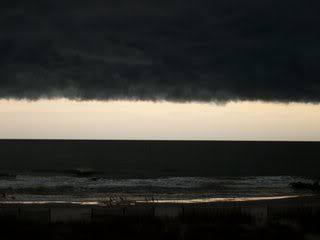 BUT, I's did get a good tan. And the concert was great, for my very first one. It was fun, but I'm also happy to be back. I have two days before Katie leaves, and I plan on making it count. Heh, I actually hit my mom today when she said this "Hey, you have five days until school starts. You ready?" That is DEFINITELY one way to piss me off. Don't mention school around me, please and thanks.
On a better note, I saw some great movies. The Invisible, Mama Mia, 10,000 B.C., and again Disturbia. GO SEE THEM, NOWWWWWW.
But I has to go, because Katie called, and I'm going over, now. Toodooloo!
Comment! (2) | Recommend!
Wednesday. 8.6.08 10:59 pm
I'm really dreading Summer ending. Even more Katie leaving. I'm going to the beach this Friday, and I most likely wont be here to see her off. I'm trying to talk mom into coming home a day early, because after all she has become and IS my very bestest (I know not a word. Shut up) friend. And I wont see her again until god knows when. Katie pointed out today that our Spring Breaks are during different weeks in April which pretty mush sucks. It's just plain stooopid. And pointless. And aggravating. And pisses me off. And all together just suckish.
The whole gang decided to go get our schedules together so we would have our lockers near each other, and it worked out quite nicely. More than quite to be honest. (I GOT A TOP LOCKER! VICTORY!!)
But to be completely truthful, for the first time in ever in school history. I'm nervous. And scared. I don't have a friend to go through this year with. Not one that I can call my best friend. Kayla dropped out, and moved to Concord. Britney lives in Texas. And Katie got accepted into Governors School. I mean yeah I have my friends, but in school it's just I know it's not the same as if I was to have Katie or Kayla with me. Who did I eat lunch with? Katie. Who did I walk to all my classes with? Katie. It's just not going to be a great year.
...On a better note. Today was amazing. Point plain and simple.
As I said the gang went to get our schedules. I got a top locker. Afterwards I took Katie home so she could go to her lunch date with Logan. I ended up going to Manal's with her and Dhara. And we concocted this very weird mixture of every fruit we could pretty much find in her house and other things that weren't fruit. Including; banana, pineapple, peaches, cottage cheese, milk, vanilla ice cream, straw berries, soy milk, ice, grapes, mangoes, vanilla extract, and watermelon. It looked a pinkish color, and tasted of pure natural sweet fruitiness (: We started talking about Dhara's sweet sixteen party, and decided to just go upstairs and watch the video of it. Laughed at literally every moment. Come 3:30 in the P.M. I had to take Dhara home, then went back to Manal's because theres nothing else to do in Rock Hill as we are a boring town. Watched some Harry Potter six previews, and got all excited. Talked about school. Talked about baking. And cooked some chicken for her parents.
Some where along the road we decided to go to Wal-Mart because that's how bored we were. So we gave Katie a call to see if she was home yet, and informed her we were coming to kidnap her in ten minutes be ready. Fifteen minutes later we were on our way to the mall. Our results:
\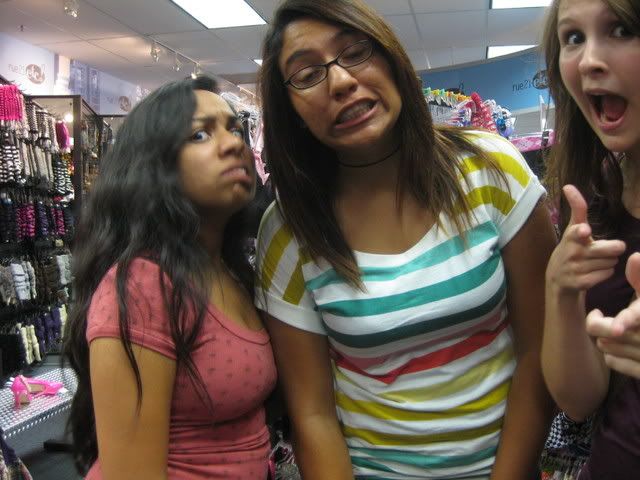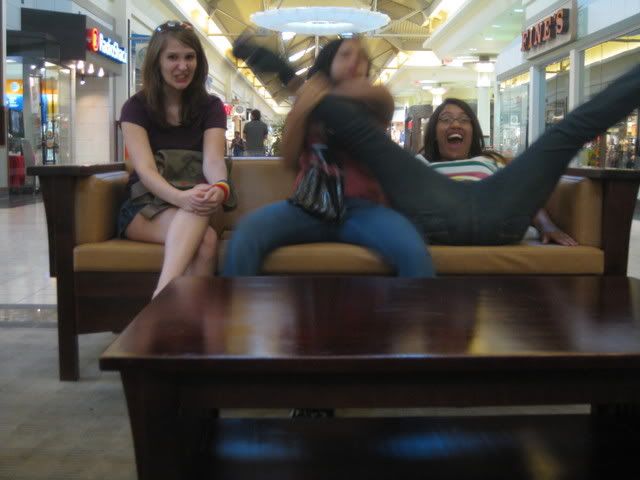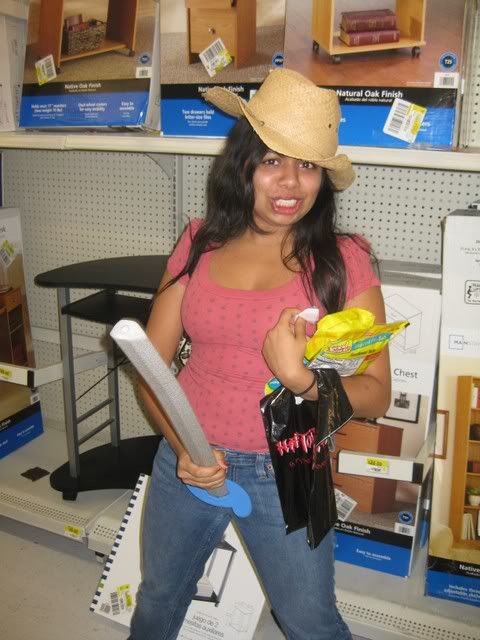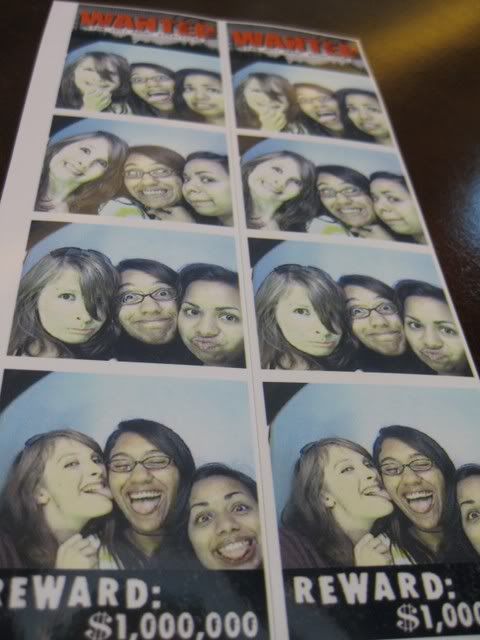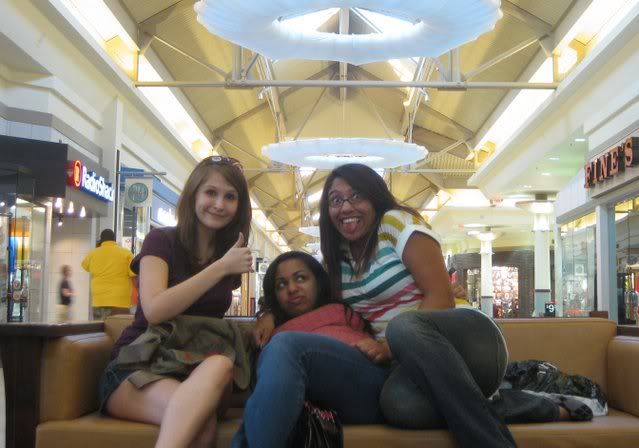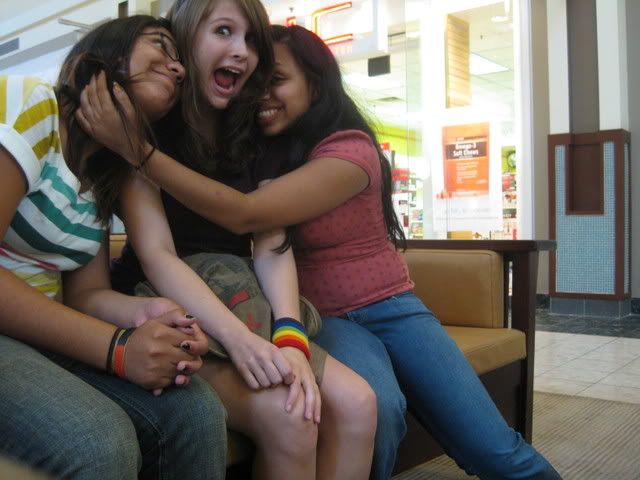 I will miss this.
Comment! (4) | Recommend!
Tuesday. 8.5.08 4:21 pm
It Just seems like everything is happening so fast! I want life to stand still, just for a few more minutes. Just so I can put a freeze frame into my mind of all the beauty around me. I've cut out the bad and now I'm only stuck with the good. Good Food, Amazing Friends, and great fun. With August comes the feeling of the end. I sense it every year and this one makes no difference. I love everything and I won't take anything for granted.
I have a major case of writers block, these entries are so boring.
I really wish I wasn't at home bored right now.
Someone come get me and lets go out for the day!



Comment! (1) | Recommend!
Saturday. 8.2.08 7:54 pm
Perhaps its the weather or perhaps its just because I've let a lot of the cares I held so tightly on to for no reason, I've let them go; but for whatever reason I feel completely inspired to go outside and just shoot as many photographs as I can. I am at a loss for words however, I suppose with one talent wanting a lot of attention the other gets none. Is it even reason enough to call them talents?
Either way, life for once I can say is awfully good. I am becoming more and more focused on my future and less focus is on my past. I have 18 days left till school and I am quite enthusiastic about learning. I feel I have been out of the loop so much that working my brain again is definitely in order. I just wish their is a way to to do it while still never going to school, and always having Summer.
Other than that, I'm glad America has evolved and is realizing that leadership and change do not always lie in the white man. I am Proud tonight to actually say I am an American, That this country we live in might not be so fucked up after all. I really am crossing my fingers in November that Barack Obama can take the seat in the White House. He has all the strength behind him, Its just getting those who aren't that open-minded to start looking around and seeing, this world isn't stuck in the 1950s anymore.
I smell Change in the Air.
Here's to believing in everything and knowing nothing
Comment! (3) | Recommend!