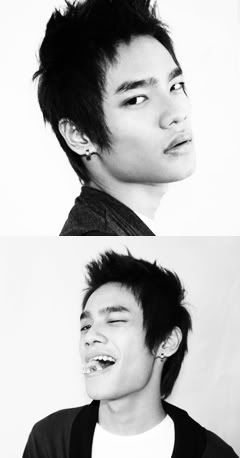 Beneath Inconsistency and Imperfections.

FOLLOW ME: http://twitter.com/Derrickweejh

people who kept complaining about why
can't they comment, which is because you
just have to type the first four code given.
hah i know its stupid but this is how it works!


Wednesday. 11.26.08 2:14 pm
St james was fucking packed. Tiny little ants squeezing through every little corner.
Overall music was great and thanks to Kerner's friend we got to drink free Chivas.
Anway i'm so lazy to type what actually happened.
So i'll let the pictures do the talking.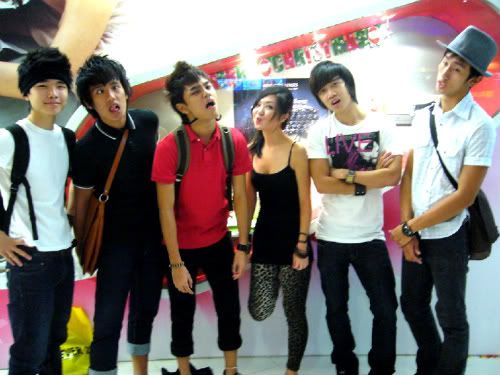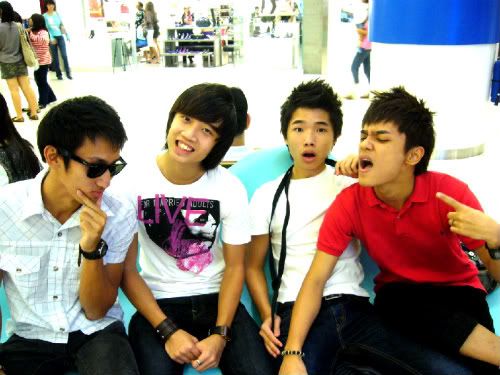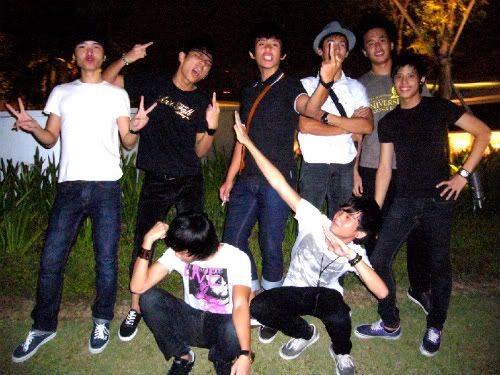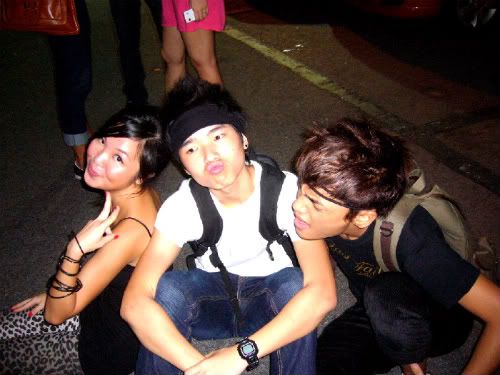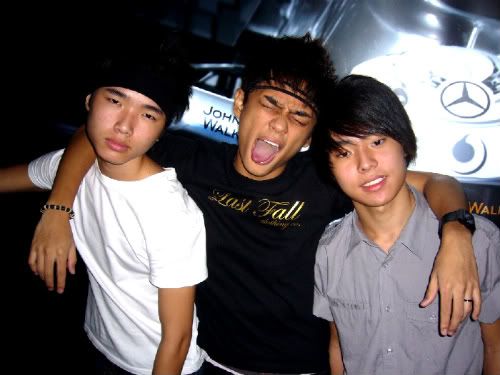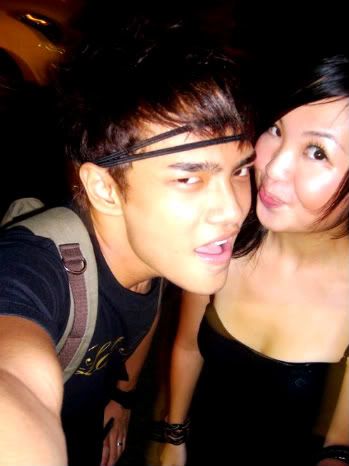 Comment! (0) | Recommend!
Wednesday. 11.26.08 11:57 am
Think i'm going back to work over at Brooks Brothers, just recieved a call from my aunt.
Sometimes is not we dont want, but its very last min.
Not only you hate last minute thingy but we hate it too. Its unfair.
Everything just dosent go your way or even my way. Sorry.

Comment! (0) | Recommend!
Tuesday. 11.25.08 4:59 pm
i'll ask, last chance for one last dance.
Misused, mistakes. Too long, too late.
Been far away for far too long, sorry.

Tonight i've fallen and i can't get on my feet.
Comment! (0) | Recommend!
Monday. 11.24.08 3:00 pm
Hello, i'm finally here to update alittle. Well, life is quite okay.
But not really that good, having some fucked up problems with some friends.
Anyway headed down to support my friends in their dragonboat competition.
I must say dragonboat makes my hair stand when i see them crossing near the finishing line. LOL

Yes, its the first day i step out during the day time for such a long time.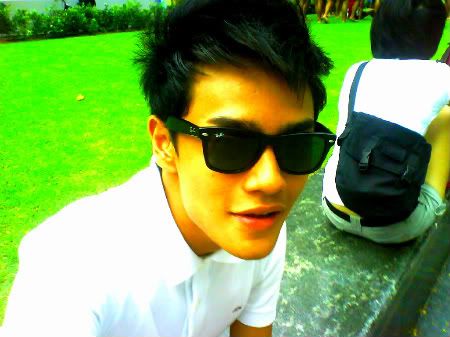 Today, finally headed down to the gym and the pool.
STEAMROOM was burning hot i tell you and singing our lungs out in the steamroom.
Okay this is fucking random.
Oh and i dyed my hair today like finally. Thanks to Clar.
Dyed a simple base and highlight brown colour.
Don't want it to be too loud but i wna try some loud colour next time round.
Next, i wna tattoo my leg, maybe during december.
Anyway Clar and Andrea said i suits MOCKHAWK? I was like "FUCK NO".

See i can be very sporty if i want okay. heh
Goodbye black hair and hello to my new hair.
Anyway my hair looks fucking chio in this picture can.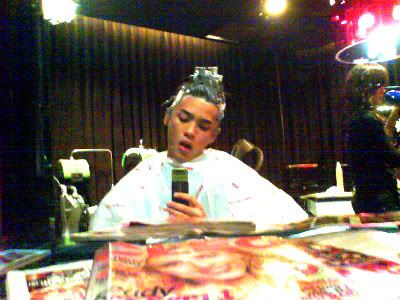 Anyway i'm pleased with my new hair and i was in a good mood when i'm back home.
Until one fucked up phone call, it spoiled my mood. Dammit. Seriously fuck off luh. tsk
Oh well its running late, 4.30am. StJames anyone tmr?

See you there. Hitting the sack. byee.
Comment! (5) | Recommend!
Friday. 11.21.08 2:31 am
First day of work = super busy, Second day of work = Fucking hell busier.
Only during my lunch break, i'm allow to lay back and relax.
Met up with Boonchew, Judi, Sijie and Jeremy for lunch.
Super Shag right now.
Your Lanjiao.
Meet my new girl, Judi! Oh and her laughter is Classic!
Super amazing.
And finally MIster-Shyboy, Boonchew!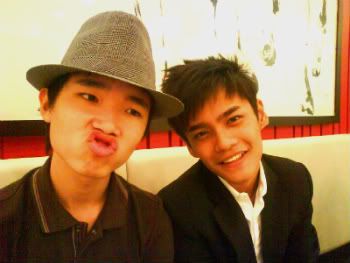 Both Sijie and Jeremy camera shy luh. tsk
Not forgetting there was a day i went to meet Liyun and Boonchew for dinner.
Another slacking day for us. Just lovig it.
Soon we head down to Helena's house to chill like there's no tomorrow.
Oh christmas is on its way and so as my birthday! heh finally 18 luh.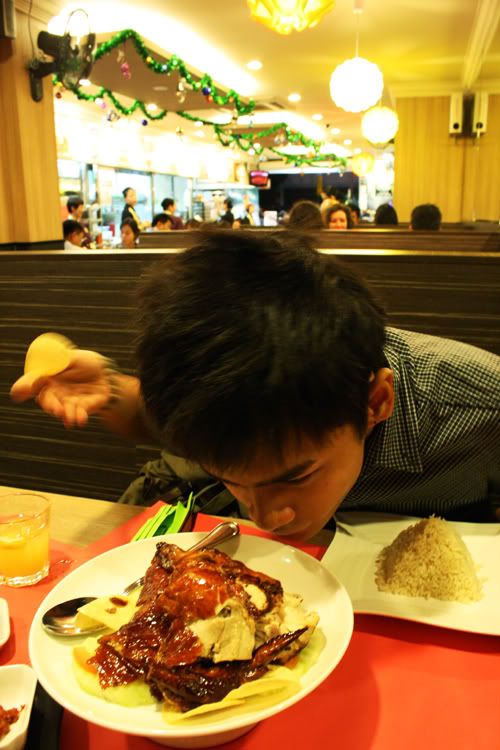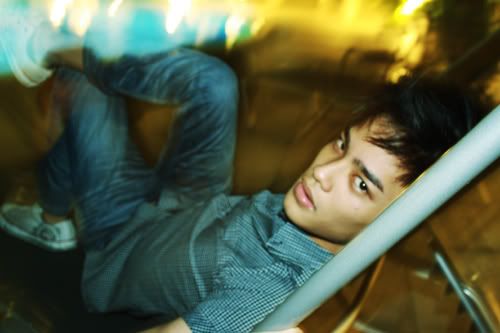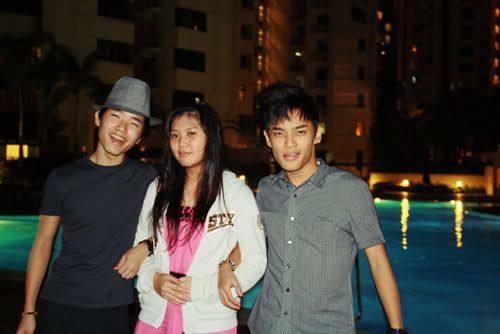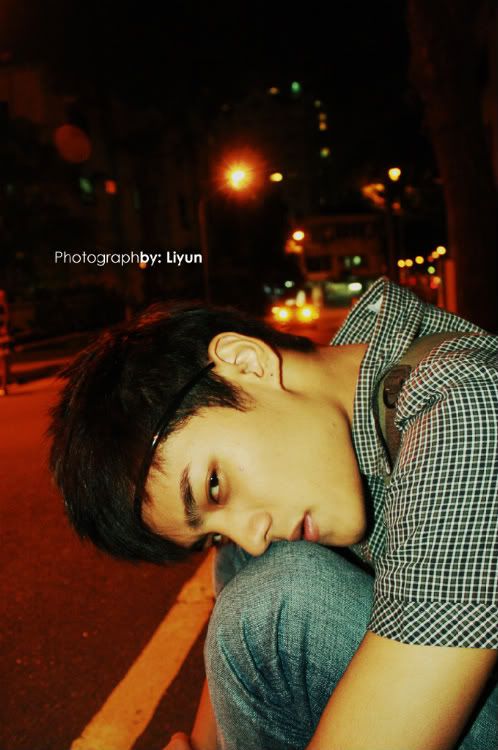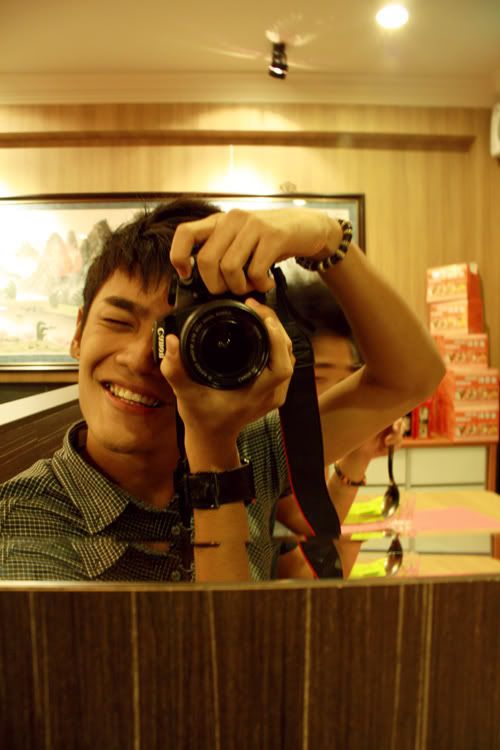 Oh almost forgot, my friendster account got deleted or somehow heck luh.
Fucked up luh, fucking BULLSHIT lor. unlucky shit.
Comment! (3) | Recommend!
Wednesday. 11.19.08 11:57 am
This will be my very last day slacking, cause i've offically started work.
Dammit today my legs are killing me.
People kept coming in even though the heels, handbags and shades etc are fucking expensive.
Its like i can buy a brand new laptop with one heels.

Oh well, now it seems like everyone are busy with their own thingy.
Anyway a piece of good news, i'm glad that Liyun had actually find something useful to do this long break.
Work hard girl, you'll do just fine. no worries.
Not forgetting we have to meet up soon if possible yeah.
WoOt Christmas is on our way! Somebody please be my Santa.

Okay fuck it, i needa hit the sag. Got to work tmr. Dammit.
Arttica tmr anyone?
Bunch of FUCKtards
Comment! (5) | Recommend!