Red Jim by Nathalie Jean-Bart, Cheerful Madness!! online shop, lions
Sunday. 2.3.08 11:39 am
Hello,
Visit my lens on my online shops, I have just updated it:
http://www.squidoo.com/cheerfulmadness
I am also mad about lions (always has been):
http://www.squidoo.com/allthingslions It will be constantly updated.
And of course, my lens about my first published book, RED JIM:
http://www.squidoo.com/redjim
RED JIM is currently the object of a contest in a youth French magazine called Mag'Zine: ten signed copies of Red Jim are among the prizes. And RED JIM got a nice review there too: I will post an entry about it soon.
Comment! (0) | Recommend! | Categories: children\'s book [t], Red Jim [t], merchandise [t], valentine\'s day [t], greeting cards [t], lions [t], pigs [t], cartoon [t]
Le Festival des Artistes, Ecrivains Voyageurs de la Plagne 2008 comme si vous y étiez!! (in French, sorry)
Thursday. 8.21.08 5:06 pm
Bonjour tout le monde,
J'étais présente en tant qu'auteur au Festival des Artistes, Ecrivains Voyageurs de La Plagne, qui s'est tenu du 10 au 13 août 2008.
L'action de mon livre jeunesse
Red Jim
, paru chez
Tartamudo
, se passe en Angleterre: étant aussi bilingue français-anglais, il constitue en lui-même une invitation au voyage, le thème du Festival depuis 6 ans.
Cette année et depuis 2 ans, les carnettistes bourlingueurs ont été rejoints par des auteurs et dessinateurs de bandes dessinées et de livres jeunesse, dont les oeuvres traitent aussi du voyage, ou sont en connection avec l'ailleurs.
Le Festival a été présidé cette année par le grand José Muñoz, le dessinateur de BD argentin de renommée internationale, célèbre pour le personnage d' Alack Sinner avec son complice scénariste Carlos Sampayo. L'invité d'honneur cette année était Jacques Ferrandez, pour son dernier album "Cuba, Père et Fils"; Jacques Ferrandez sera par ailleurs le président du Festival de la Plagne l'année prochaine.
Un autre invité mis à l'honneur était
Maurice Rajsfus
, pour son ouvrage
Moussa et David
en bandes dessinées, qui traite du conflit israélo-palestinien à travers les yeux de deux enfants, l'un palestinien et l'autre israélien. Rescapé de la rafle du Vel d'Hiv, historien et auteur de nombreux livres, "Moussa et David" (paru chez Tartamudo), est la première expérience BD de Maurice.
Parmi les éditeurs BD et jeunesse présents, on citera
Tartamudo
,
Mosquito
,
Des Ronds dans l'O
,
6 Pieds sous Terre
... Parmi les auteurs, carnettistes et réalisateurs, José Jover, Marc Large, Vink et Cine, Troub's, Elodie Studler, Vincent de Raeve, Xavier Péron, Noëlle le Guillozic, Roland Monpierre, Pat Masioni... Je ne peux malheureusement pas citer tout le monde, mes excuses aux gens de grand talent que j'ai oubliés.
L'expérience du festival a été, de mon point de vue, plaisante et agréable: entre les ballades sur le glacier
, les paysages magnifiques ( avec vue imprenable sur le Mont Blanc!!), l'air tellement pur de la montagne qu'il fait presque mal d'être respiré
et l'exploration gastronomique de spécialités savoyardes en tous genres le soir au restaurant
dans une ambiance chaleureuse et conviviale, j'ai eu l'occasion de rencontrer des gens de tous horizons parmi les artistes et auteurs invités. J'ai pu aussi dédicacer mon livre, discuter et interagir avec des lecteurs potentiels, dans le cadre du salon. Le public, pour la plupart des vacanciers, était relax et détendu.
J'ai pu aussi remplir mon carnet de croquis avec des bêtises et des âneries
sans aucun rapport
avec les montagnes environnantes; un rapide apercu:
Saurez-vous reconnaitre les personalités visible ci-dessous?
Le festival a été aussi le théatre de rencontres musicales avec Mat Valens:
et le groupe de jazz gypsy, "Les Caravanes Vagabondes".
Juste un rappel: j'ai toujours des copies de "Red Jim" disponibles; les modalités sont visible ci-dessous.
Vous pouvez maintenant commander le livre "Red Jim" directement chez son auteur!! J'ai en effet un nombre limité de copies en ma possession: l'intérêt et le bonus de commander le livre directement chez moi, réside dans le fait que vous pouvez l'obtenir dédicacé/signé selon vos propres spécifications. Le livre est vendu à son prix normal (12 Euros ou 9 livres Sterling), les frais de port y étant ajouté: notez bien que j'aurai besoin de savoir où va le livre pour calculer les frais d'envoi. "Red Jim" est livré partout dans le monde et j'accepte le paiement préférablement par Paypal (notez que Paypal accepte aussi les paiements par cartes de credit); pour toute autre forme de paiement, s'il vous plait, parlez-en avec moi au préalable. Ne ratez pas cette opportunité: contactez-moi, si vous êtes intéressé, à l'adresse suivante:
[email protected]
ou faites-vous connaitre d'abord ici si vous le souhaitez
Encore un grand merci pour les organisateurs et les bénévoles du Festival pour leur accueil chaleureux.
http://www.salondulivrelaplagne.com/
Illustrations, drawings © Nathalie Jean-Bart 2008
Comment! (0) | Recommend! (1) | Categories: festival [t], la plagne [t], culture [t], livres [t], Red Jim [t], Nathalie Jean-Bart [t], festival [t], salon [t], voyage [t], bilingue [t], montagnes [t], alpes [t], Mont Blanc [t]
Red Jim by Nathalie Jean-Bart official merchandise at Cheerful Madness!! online shop
Thursday. 11.29.07 2:39 pm
Hello,
Red Jim
has now his own official line of merchandise
The products shown below feature so far Harry and Henry, the two dogs, one of the main protagonists of the story.
See the synopsis of Red Jim to know a bit more.
There will be more products starring the other characters very soon. All products are brand new and customizable.
NB: The white "edge" on the cards previews is a bug. The illustrations fill the entire card surface, which you can verify when you see the product itself on its page. In advance thank you.


Harry and Henry's abduction greeting card
by

Lioness_Graphics

Get this custom card
at Zazzle




Harry and Henry's abduction notecard
by

Lioness_Graphics

Get this custom card
at Zazzle




Harry and Henry's abduction postcard
by

Lioness_Graphics

Get this custom postcard
at Zazzle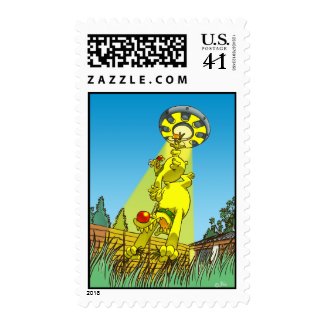 Harry and Henry's abduction postage stamp
by

Lioness_Graphics

Get this custom stamp
at Zazzle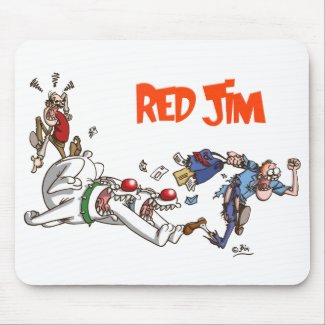 Chasing the postman mousepad
by

Lioness_Graphics

Get this custom mousepad
at Zazzle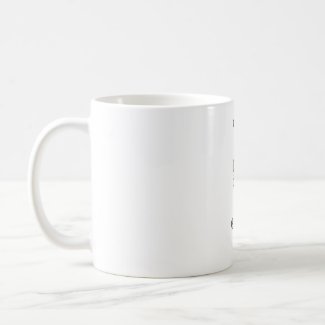 Chasing the postman mug
by

Lioness_Graphics

Get this custom mug
at Zazzle
Comment! (2) | Recommend! | Categories: abduction [t], available [t], bilingual [t], brand new [t], cartoons [t], Children\'s book [t], custom [t], customizable [t], dogs [t], English [t], French [t], gifts [t], Harry [t], Henry [t], items [t], literature [t], Nathalie jean-Bart [t], nonsense [t], nonsensical [t], products [t], Red Jim [t], science fiction [t], story [t], tale [t]
RED JIM by Nathalie Jean-Bart 's first review
Monday. 1.14.08 3:26 pm
Hello,
My children's book Red Jim has received its first review and a very positive one as well
in the professional French magazine "L'Avis Des Bulles".

The review is quoted below (in French), to make it searchable (and findable by search engines)
RED JIM
ONE-SHOT
ÉDITEUR Tartamudo
SCÉNARISTE JEAN-BART Nathalie
DESSINATEUR JEAN-BART Nathalie
COLORISTE JEAN-BART Nathalie
GENRE Conte moderne
ÂGE 7 ans et +
PUBLIC Grand public
PRIX 12 €
Harry et Henry sont deux chiens de garde aussi gras que stupides. Comme ces cabots s'ennuient, ils jouent avec les autres animaux: ils arrachent la queue des renards, le fond du pantalon du facteur etc.
Un jour où leur ennui était à son comble, un lapin se présente à eux, avec, dans les mains, une pancarte sur laquelle est marqué « Attrapez-moi !!». Les chiens courent donc après le gibier aux longues oreilles, et sont alors attirés dans une soucoupe volante, d'où semble venir le lapin. Ils se retrouvent dès lors prisonniers des "Lapins de l'espace", craints dans tout l'univers, même des fourmis géantes de Betelgeuse. Nos deux chiens, devant choisir comment être mangés, vont faire enlever Billy le chat, qui va alors, avec ruse, les tirer d'une bien mauvaise situation.
Ce livre est un véritable enchantement! Il est construit comme suit: du texte sur la page de gauche, des dessins sur la page de droite. L'histoire est très drôle, supportée par des dessins très expressifs qui font véritablement rire. Nathalie JEAN-BART joue avec maîtrise avec la typographie du texte, la mise en page des dessins et la couleur de ces derniers. L'auteur écrit aussi en deux langues; en effet sur une même page, le texte est rédigé en français et en anglais. Nathalie JEAN-BART étant française et habitant à Londres, une partie n'est pas la traduction de l'autre. Ainsi l'auteur glisse des jeux de mot dans les textes français qui ne peuvent apparaître dans le texte anglais, et vice versa. Lire le texte dans les deux langues n'apparaît plus fastidieux (enfin… ça l'est moins). Un livre divertissant, qui promet un bon moment de lecture!
JCA


L'AVIS DES BULLES • NOVEMBRE 2007 • N° 100 • PAGE 31


And the approximative translation of the review in English, by yours truly
:


Harry and Henry are two guard dogs as fat as they are stupid. But they are also very bored, so bored in fact, they only find some enjoyment by playing with other animals: they tear foxes' tails off and the bottom of the postman's trousers, etc.
One day, as the two dogs are bored to the extreme, a rabbit turns up in front of them, with a sign in his paws saying "Catch me!!". The dogs are only too happy to oblige and chase the rabbit, until they are all sucked up inside a flying saucer.
From now on, Harry and Henry are held prisoners by the Space Rabbits, feared across the all universe by everybody even the Giant Ants from Betelgeuse. The two dogs, forced to choose how they are going to be eaten, make the Space Rabbits kidnap Billy the cat, who will ultimately trick their way out of trouble.
This book is a pure delight! It is built as follow: the text is on the left page and the drawings on the right page. The story is very funny and supported by very expressive cartoons that cause genuine hilarity. Nathalie Jean-Bart shows skill in playing with the typography of the text, the layout and colours of the drawings. The author's also written the story in two languages: the text is shown in French and English on the same page. Nathalie is French and lives in London: some parts of the text aren't the literal translation of the others. The author inserts puns in the text in French that cannot appear in English and vice versa. Consequently, reading the text in both languages doesn't seem tedious anymore (at least, not as much...).
An entertaining book that promises enjoyable reading!
JCA
L'AVIS DES BULLES • NOVEMBRE 2007 • N° 100 • PAGE 31
Don't forget to check the lens I wrote about RED JIM, for more information about the book itself, where to get it from, etc.
Thank you
Comment! (2) | Recommend! (1) | Categories: author [t], bilingual [t], book review [t], cartoons [t], children [t], Children\'s book [t], critic [t], critique [t], drawings [t], English [t], first [t], French [t], fun [t], good [t], illustrator [t], l\'avis des bulles [t], literature [t], Nathalie jean-Bart [t], positive [t], professional [t], Red Jim [t], redjim [t], review [t], squidoo [t]
Red Jim by Nathalie Jean-Bart: Order it directly from its author!/Commandez-le directement chez l'auteur!! - Interview Bedeo
Thursday. 4.24.08 8:51 am
Hello/ Bonjour,
My bilingual (French-English) children's book
Red Jim by Nathalie Jean-Bart
I have been interviewed by Bédéo, a site dedicated to the world of comics:
Interview à Bédéo (in French)
As from now, I would like to make known that you can order copies of "Red Jim" directly from me, its author. I have a limited amount of copies available. The additional interest (and excitement!) of ordering the book directly from me is that you can have the book autographed/signed to your specifications, and buy it at the normal retail price: 12 Euros or £9.00, plus the postage costs (I will need to know where the book is going in order to calculate the delivery costs). I will send anywhere in the world and will accept payment preferably via Paypal: please note Paypal does accept credit card payment. Any other form of payment will need to be discussed first. Don't miss out on this unique opportunity: get in touch if you are interested and want to find out more at
[email protected]
La même chose en Français:
Vous pouvez maintenant commander le livre "Red Jim" directement chez son auteur!! J'ai en effet un nombre limité de copies en ma possession: l'intérêt et le bonus de commander le livre directement chez moi, réside dans le fait que vous pouvez l'obtenir dédicacé/signé selon vos propres spécifications. Le livre est vendu à son prix normal (12 Euros ou 9 livres Sterling), les frais de port y étant ajouté: notez bien que j'aurai besoin de savoir où va le livre pour calculer les frais d'envoi. "Red Jim" est livré partout dans le monde et j'accepte tout paiement préférablement par Paypal (notez que Paypal accepte aussi les paiements par cartes de credit); pour toute autre forme de paiement, s'il vous plait, parlez-en avec moi au préalable. Ne ratez pas cette opportunité: contactez-moi, si vous êtes intéressé, à l'adresse suivante:
[email protected]
Comment! (2) | Recommend! (1) | Categories: Red Jim [t], children\'s book [t], BD [t], comics [t], livre [t], jeunesse [t], enfants [t], Nathalie Jean-Bart [t], livre bilingue [t], French [t], English [t], interview [t], bedeo [t]