Monday, February 16, 2015
I'm procrastinating by writing this entry... I have a paper to write and a midterm to study for, as well as a presentation to practice for. Yayyy.
Sometimes I think about my attitude towards my mental/emotional health and what it means in relation to others. I sort of have this "I have to take care of myself because nobody else will/can" view on it. I mean that in the sense that I don't think anybody can solve my problems for me. It's still nice to have support from friends and family, but they can't directly fix anything for the most part.
Anyway, I wonder if that's a healthy perspective to have or if it stems from a fundamental distrust of other people. I say distrust rather than mistrust because well... I haven't had that many successful experiences with other people's attempts to help me, I guess. Fro has given me some helpful suggestions before (e.g. recommending trying to think of one thing that made me happy every day) but I can't remember the last time I was in a really bad place and anybody actually made a difference to me.
I often find myself in a supportive position, but rarely a supported position. I guess I'm lucky that my life circumstances are such that I can manage that. When I ask the people close to me for support now, mostly what I want is some companionship while I figure things out for myself. It's just nice to not feel alone. I can still manage without that support, but it feels better to not have to.
Although I haven't been severely depressed in quite awhile, I think I'm constantly aware that the next episode could always be just around the corner. It's probably pretty unlikely, given all the buffers I have in my life now, but it's not impossible. The memory of what it's like to feel so heavy I can barely lift my fingers to type is still quite vivid for me, even though I haven't felt that way in... I guess five years.
Getting better at handling things has been a long process, though I think I've actually been doing it a lot faster than some people, maybe even faster than average? I know there are people who deal with heavy depression their whole lives. I'll never really be able to know if I just don't have the same "level" of depression as people like that or if I've just been able to handle it much better. (That ever-lingering question of "Is it easier now because I just don't have it that bad or because I'm stronger?")
I feel really, really lucky whenever I think about this. I mean, it's not like the whole process has just been one happy accident after the next, and there's been a lot of effort involved, but I think the tools I started out with were still a lot better than what many other people have. I know it doesn't necessarily sound like much to other people but this is probably one of the most significant aspects of my life to me.
---
I don't remember most of my dream, but it involved these ominous empty rooms called "Buddha Rooms" that I think were used as torture chambers... I never found out why they called them that.
---Edit---
I feel really happy right now!
Comment! (1) | Recommend!
Friday, February 13, 2015
I like this song after the guy stops rapping in the first part.
You handle your own when you become a man
And become a man when you handle your own
---
I feel like, growing up, I was exposed to a lot of media that talked about "becoming a man"-- maturing, following some set of moral standards, being independent etc. I can't remember anything like that for "becoming a woman" though.
The sense I sort of got, I guess, was that you become a woman just by getting older, but you have to do something specific to become a man. The idea of being a woman was a lot more unfamiliar to me than the idea of being a man, since I just... never really encountered stuff explaining what one does to become a woman. Even though I'm not super masculine (in most domains at least) I feel like I sort of took the "how to become a man" framework as a more gender neutral guide to how to grow up. Maybe that makes sense. In the US at least, people usually associate a lot of the same traits with being a male and being a healthy adult. What you're supposed to be as a healthy adult female is kind of ambiguous because of this transitional culture we live in. We're not completely traditional in our gender roles but we're not completely egalitarian either, so there's a fair amount of uncertainty.
I don't think I've ever had a female role model, not really. And I don't think I've ever had the kind of teacher-student relationship that has inspired me to learn about something with another female. It's pretty much just been guys showing me things, getting me interested in new subjects. Most of what I understand about being female was stuff I had to figure out for myself by guessing at what other girls were doing, but a lot of the time I had disdain for what I saw. And my mom's never been much of a help as far as learning to be feminine goes... I think she stopped trying when I was in elementary school as far as that goes.
Anyway I have to go out now, but I wanted to get some of these thoughts out. Somehow I never really thought about this until I was looking at the lyrics for this song today.
Comment! (1) | Recommend!
Thursday, February 12, 2015
I want to keep this short since I'm trying to go to bed earlier.
Songs I liked from the radio today:
"Antonio Carlos Jobim" by Heatmiser.
"Shark Attack" by Freezepop.
"Don't Laugh" by The Wedding Present.
And this is not music obviously but it amuses me.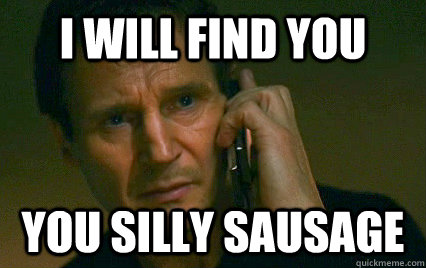 Comment! (1) | Recommend!
Tuesday, February 10, 2015
It's so hard for me to resist supporting Kickstarter/Indiegogo campaigns sometimes.
There's one out for
Monsterkind Book One
right now, and I think I'm going to support it after I go deposit the money from my in field with my client..... It's only $25 for a soft cover! I don't talk about my growing webcomic book collection too much but I guess I rather enjoy supporting artists and having something to show for it.
There's also a KS for
Broodhollow Book 2
, which has gained a tremendous amount of funding in the couple days since it opened.
Before that, the last campaign I supported was the Indiegogo for Skullz 2, which sadly did not reach its goal, but which will still be made (thankfully).
One of my favorite parts of supporting these campaigns is that the rewards don't get sent out for months, so I forget about them, and then one day I get a package and it's like a surprise gift from myself in the past. I guess I kind of like that about buying from the internet in general, though. I try not to do it too often so the novelty doesn't wear off.
It's also sort of a way to keep some comics "safe" for myself in case the websites go down... I was lucky enough to be one of the people who got a Pictures for Sad Children book before the artist had some sort of breakdown and started burning the books, and the site was taken down so you can't see them there anymore. At least this way I have some of the comics (besides the ones that were meaningful enough to me to save prior to... all that).
Comment! (2) | Recommend!
Monday, February 9, 2015
[12:01:32 PM] Dan: I lay on top of gravel piles for their healing properties
[2:43:56 PM] Dan: Snow is actually poison
[2:47:34 PM] Me: We'll just send it to all the freeloaders living in LA.
[5:38:04 PM] Me: That seems small
[5:38:11 PM] Dan: ...For what
[5:38:14 PM] Dan: A dick, or a bag of rice
Comment! (2) | Recommend!
Monday, February 9, 2015
Sunday, February 8, 2015
So I uncovered the ring from the Diamond Candle my boyfriend bought me.
It's actually a light pink, I don't know why it came out looking so dark in the picture. The lighting, maybe.
It fits pretty well on my index finger, which is neat. I'm hesitant to wear it around though, first of all because I'm not a huge fan of pink, and second because I'm kind of worried I'll accidentally lose it or mess it up or something. Even though it's not worth a lot of money it's kind of a nice little thing to have.
Allergies are making me feel pretty terrible right now. I'm glad that it rained the past couple days, but it seems to have triggered an allergic reaction for me. My dad thinks it's mold. I don't really know. I don't remember ever having these problems before, but my sinuses are just totally out of whack right now. I have a sore throat and just generally feel bleh.
It makes it a bit hard to do my schoolwork, because I feel more or less like I'm sick, and I've been taking Zyrtec to try to help, which makes me a bit groggy.
Have been listening to this a lot today.
I guess you've never been lonely
There's never days on your own
'Cause each new one is so friendly
I think I talk for too long

My heart is born on the other side of judgement
How long's the wait, I should go, bet it's time
Hopefully I feel better in the morning, I guess...
Comment! (2) | Recommend!
Saturday, February 7, 2015
I don't look at much on Reddit but I like reading
r/fatpeoplestories
occasionally. Anyway, I've been reading the Chibiham series and this was in
one of the stories
:
"No, no one is perfect as they are. We are given this time in our lives to steadily improve ourselves. The moment we let our guard down and become selfish enough to think we have obtained perfection, is the moment we have lost the battle, and lose all right to command respect."
I thought it was a nice quote. The author sort of implied it was from
Bushido
, which I'd heard about but never looked at before, but I skimmed it a bit just now and it's somewhat interesting. Reminds me of that guy who used to be obsessed with me, the one who was kind of weird and seemed like he wanted to be a samurai. He seemed kind of... tortured, for lack of a better term, by my impassivity at the time. I guess he's not the only one, though.
When I was talking to my therapist on Wednesday I tried to explain a bit about my perspective on my emotions and my approach to dealing with them. I've pretty much been expecting for years now that I'll have issues with depression for the rest of my life, so my problem-solving strategy has evolved with that in mind. I don't use outside help if I can find a way to do it on my own, and as far as I can remember that's how I've been most of my life.
(Sometimes it just straight up doesn't occur to me that there is anything that can help me, honestly. Not because I think my problems are beyond help, but I just... don't think about what things exist in the world to address my issues. For example, even though I know painkillers exist, I basically never use them for anything except menstrual cramps)
I guess I don't really expect my depression to significantly scale up in intensity, so I sort of just do everything I can to prepare for the worst I can guess it could be, based on past experience. That wasn't worded very well, so maybe it would be better to say... I expect the depression to stay the same strength, so my approach has been to strengthen myself so that I'm stronger than it?
What I do to myself is sort of like
exposure therapy
I guess. I told my therapist that basically I try to think through things as thoroughly as possible and find different perspectives to see them (versus just ruminating, or thinking about the same thing over and over, which is unproductive and unhealthy) until I have no more desire to think about them, and that's sort of how I get over them? I feel like if I ignore or run away from things I'll never learn how to deal with them and then if I get into a situation where I have to deal with them, I'll be totally unprepared, and that could do a significant amount of damage to me (I think it's unlikely that I'd ever commit suicide but I know there's always a slight possibility). I'm not obsessed with having control for its own sake but I think it's very important as a safeguard.
So yeah, building up resilience. I don't ever want to be in an emotional state I can't handle. The idea of having an emotional breakdown isn't romantic to me anymore. I'm writing this post more as a way to document my own thought processes than as any sort of advice to other people. What works for me clearly doesn't work for some people, though I do advocate trying different things before fully dismissing them, of course...
---Edit---
Every now and then I look at Jasper Fforde's website to see what the status of the next Shades of Grey book is (it was originally supposed to come out in 2013... then 2014... then 2015...) and there isn't even a sequel listed there now... only a prequel scheduled for publication in 2016. I've been waiting so long for this book, and I wonder if it'll ever come out. :'( I loved the first one so much and I'll be sad if the story never gets continued.
Comment! (2) | Recommend!