I finally visited an eye specialist after procrastinated for a month due to my busy schedule.
My eyelids especially the left are droopy. The GP didn't really notice it, but I'm thankful for a friend mentioning it to me during dinner, because I just thought I didn't have enough of sleep. It didn't also occur to me that my headaches could be related to my droopy eyes.
I have been having headaches from mild to moderate pounding for the past 3 months. But I have been feeling not well in the head area since early this year. I simply thought it was due to the weather and my hectic lifestyle where I usually sleep late.
The specialist will refer me to a neurologist for the twitches on my face and the headaches because it's a nerve problem. I had done blood test and I hope everything in the result is negative.
I cannot stop thinking about the headaches that I'm having. I have been hearing that headaches is an early sign of certain illness such as tumour. I'm clearly frightening myself.
Age is no longer the factor that he or she may not get certain illness. In this century, anyone of any age can just get any illnesses.
Sigh.
Comment! (3) | Recommend!
AHH....
Recently I was told by a newly made friend that spirits are attracted to people with third eye because the eye is like a beacon aka light to them. And that reminds me of the fish in the ocean with the mini lightbulb as a trap for its prey.
I never knew this, and its something I have to live with it. But she told me to get some sage to protect myself from the spirits.
Ah useful information. Luckily it's not all about frightening renaye.
Comment! (1) | Recommend!
Thursday. 6.7.12 9:12 pm
No, I'm not talking about MY orgasm.
This talk is interesting and the most interesting part is she was talking in Tedx event.
Ah, I thought that event is only for serious business stuff. This topic changed my impression.
Enjoy the talk: Orgasm: The cure for hunger in the Western women.
Comment! (0) | Recommend!
Saturday. 6.2.12 10:30 pm
I am currently into playing magic the gathering card games. Although I am just learning to play, I am quite addicted to the game.
It is interesting to state that I have finally found something interesting to entertain myself other than scrabble. It would at least buy me some time to find something challenging to distract myself.
And you know what was the funniest thing happened recently? Because I wanted to play MTG so badly and not wanting to go to the venue to play due to distance, I decided to play online for free.
It took me eight hours to install and when I clicked PLAY, it said my laptop is too outdated to play.
Argh!!! Hair pulling...
Ugh. The solution is either pay to play the game online, go to the venue or buy a new laptop.
Ugh. None of the solutions seem applicable to me at the moment.
Another round of hair pulling ~
Comment! (1) | Recommend!
The event I have been involved is finally over. Now I can finally focus on regenerating my blood.
Yes, I had blood loss due to the failure of the part I was put to charge, because it didn't happen at all due to time constraint. I put in a lot of effort in planning, and wanted to execute it so badly, and yet my heart was not only broken but almost burst due to the adrenaline rush in troubleshooting the problems throughout my segment.
We were behind time by 2 hours. And the emcee did no kindness in limiting the Q&A session. If not, I will still have time to salvage for my segment.
I hated that moment especially when my judgment was put into a test. I believed I made the right decision swiftly, but I felt helpless when everyone was awaiting my answer in solving each presented problem. I had initially made a decision to proceed with a drawing segment, but feelings told me otherwise. I was lucky to have asked my roomie because she answered me honestly. I canceled it, alas.
Sigh.
And my fellow secretariat members said good job to me. I felt like pulling my hair and say "It's a total failure."
I'm not sure if I wanna be in charge of the discussion group next year, but this experience has certainly built on my experience and portfolio for my ultimate goal.
I will be certainly extremely bitter if I have not told myself: I take it (every problem I encounter in this program and committee) as a challenge.
Phew. Thank god I had ingrained such belief in myself prior to the program.
Maybe I should be a vampire next.
Comment! (0) | Recommend!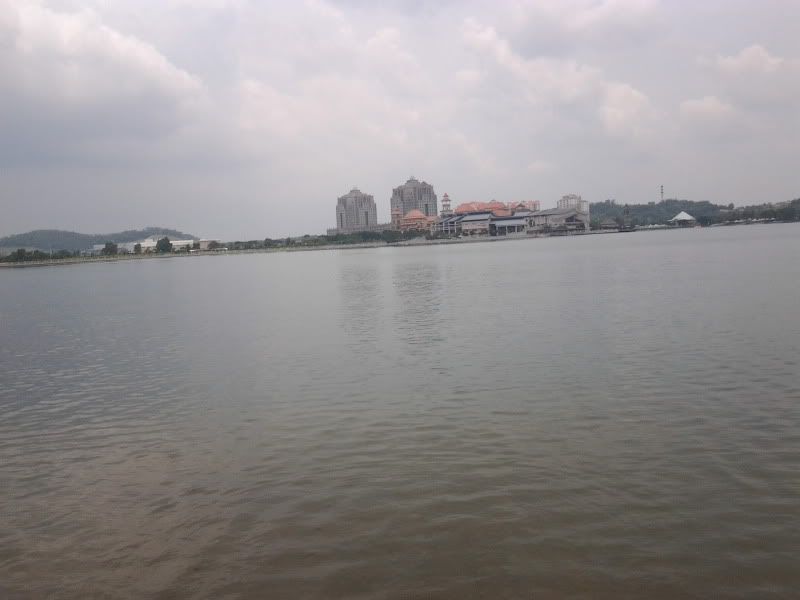 I did like what I was told. I wonder if its gonna work.
I don't wanna think about the future.
Just bring it on.
Comment! (1) | Recommend!