Tuesday. 12.19.06 11:04 pm
It's almost time for Christmas again! How fast time has passed.. Anyway, I don't want to do any reflections of the year yet.. there are still time to do that.. later. I've been having strange dreams of school, exams and a certain friend. It's weird you know.. how things turn out to be.. I mean why am I still having dreams of all those when I won't be school or taking anymore school exams. Well, for that friend.. I must have been thinking of what to get her for Christmas too long.. I guess. My friend asked if Im still not letting go of school life. Well, after much thinking, I'm under more pressure not than I am in school because my mom keeps on bringing up that topic of "you're the stupid one who don't want to go to college 3 - 6 months earlier than any other people". I just feel like strangling her just then. I just don't want to start college.. I don't like the pressure and how am I going to go to college without a laptop huh?
I'll be up in Penang untill the 27th. So, no mommy or daddy or brother(s) for a few days. Yes only a few days not a week because my mom and dad and brother will be up there too on Saturday while Xboyz will be up there tomorrow. *sigh* By the time they're here, I'll be curling up in bed reading Twilight. I guess I'll be watching lots of DVDs since there's nothing interesting in the cinema since The Devil Wears Prada.. Well, at least that's the situation in Malaysian cinemas.. All the Korean and Japanese ghost movies are out. And there shall be those days where I cannot online as my aunt's house do not have an internet connection. I'll see if I can go to the cybercafe near her house..
EDIT:
Thank god for this, me and
Xboyz
will be missing a family reunion.. Even if they try to pry info about what I'm doing now from my mom, I won't be annoyed when she repeats her speech on why am I not going to college in January.
And so.. with this, there's only around 12 days more until Estrella-chan leaves my side to go to National Service. I shall have to learn to take care of myself for the 3 months she's there as she won't be available at anytime I need her.. Growing up is hard..even harder without the person who has been with you all the time. I'll be catching up with the Gaki No Tsukai series until you come back. Now I'm seriously jealous of Yuuri.. There's so many people who dedicated their lives to him and will be there when he needs them. There shall be another 15-20 days more until my lovely blog stalker goes to Australia to further her studies, leaving me with no one to bully. *sigh* What's life without losing your friends to time and tide?
I think when I come back, I shall go search for China's history.. They're interesting thought most of the plots are the same, evil emperor-rebels-war-rebels wins the war-new dynasty, and so on.. I just love those TVB dramas about China's history, I don't know why. Isolation will only make me lose my communication skills but who cares? My mom says that I'll get in trouble with my kind of attitude later in life.. she meant when I'm in college.. Jeez.. I wonder why won't she try to change her precious youngest son's attitude before charging into my territory. Oh right, he changed to computer password today. Damn, Ben, he's only afraid of you, so go do your job. Maybe I should go find a website to learn French.. A lot of fake otaku are born thanks to Animax so Japanese is suddenly in trend again. Though I love the language.. It's rather annoying listening to people trying to immitate the anime characters and yet not want to do it nicely.
So, I'll stop my ranting here as I don't know what else I should say or what else I want to rant about.. I think I'm currently having a post-high school graduation thinggie that only happens to me and I don't want to let go of my friends. *sigh* I wonder what's going to happen to me. But to all you guys out there, *hugs*
Merry Christmas!!
Wolfram's like the Grinch, stealing his 'present' Yuuri in a raindeer suit. LOL
Comment! (4) | Recommend! | Categories: p.o.v. [t]
Friday. 12.1.06 2:31 am
This.. is my last weekend as a Convent girl. Next weekend, or in fact, by Monday 3.30pm (+8GMT), I'm an ex-Convent girl. Three cheers to that!! It's because not only next Monday is my last day of examination, it is also that last day for me as an average High School girl.
EDIT:
I've put up a story I've written in my reading room. Please tell me if I've made some grammar mistakes.The title is Memories of High School Part I.
Today.. Is
Xboyz
and my aunt Carol's birthday. Happy birthday to both of you, sorry, I didn't have enough time to find you guys a present, next year maybe.. I got myself a hair cut earlier today and I LOVE it a lot. I actually wanted to tell that guy to cut my hair to suit my face.. but since I have my prom night coming, I'm not going to take the risk. But then, I should say that guy did a very good job with my hair. Not only that he didn't complain about my thick hair, most of my hairstylist complains that my hair is thick, he did a good job in making it to not look so fluffy and huge. I realised that he look a like this Taiwanese singer, Wilber Pan Wei Bo.. I don't know why but it just got into my brain. That guy even did my mom's hair.. It made her look okay eventhough her hair is thinning.. Her hair is already thin and yet it's thinning.. I guess it has something to do with all her travelling.
I'm finding a way to make my thighs smaller.. It's really huge for some reason I don't know why.. Any idea what I should do? My mom's thighs are smaller than mine T.T
I got compared to my mom a few months ago by someone I don't really like =_="
And... I found out that I need to see those evil relatives of my from my dad's side of the family this Sunday because of some reason praying session. I rather like my relatives from my mother's side because they obviously don't annoy me by telling me that I'm fat or short.. Even if they do, it doesn't sound as bad as when those from my dad's side of the family said it.
Anyway, I did a few stupid things for both my Physics and Chemistry paper.. I hope it won't cause me my A1 because I'm on a mission to give this cousin who's mom is so busybody that she calls up whenever the exam results are out so that she can compare that person to her daughter. Since she is younger than me, she'll be the one being compared to me and since she is yet to be equal with me, if I get straight A1s in this exam, her mom's going to drive her up the wall. *Laughs evilly* Well, she obviously is from my dad's side of the family. I don't really dislike her or anything, it's ANNOYING.
Ah.. before I end this post, thanks to
lazypuppy
,
elessar257
,
jolenesiah
,
pheebes4life
,
renaye
,
Panda-Lord
, Haslina and my lovely blog stalker, bing bean. I'll remember what all you guys've said and thanks!
Yay to freedom in speech and freedom from homework for the next few months!
Comment! (6) | Recommend! | Categories: bliss [t]
Monday. 11.6.06 4:30 am
I'm skipping school tomorrow because I have to do some prayers, I don't want to miss it actually because it's the last week of school and everything.. But it's a family thing so.. nothing can be done. Sean, thanks for helping me with my things when I'm not around.. I'm so sad to hear that you'll be leaving for Australia so soon.. I'm going to lose a very nice friend and an oneechan.. I sure will bug you after the test.. I promise XD and I actually don't know that I kinda have so many friends at school since I'm always told that I'm scary but the never ending papers for biodata made me think otherwise.. Haha I guess this is the time to know if you're liked at school or not..
I recieved a couple of Kyou Kara Maou! pictures that I can drool after.. Thanks to JC and SL! Lol they are just so funny and the story.. I won't consider it shounen-ai since the only part which I think is shounen-ai-ish is when Wolfram kept on insisting that Yuuri and him are engaged. I am so going to buy every single episode and keep it. Too bad I can't find it the other day.. Maybe I can find it in KL.
As the exams are just around the corner.. I hope that I don't fall sick and have enough time to finish revision.. And talking about that.. I need to return my aunt's ipod to her soon.. Jeez.. I really love her ipod.. Looks like there's another item added to my list..
It has been raining heavily almost every afternoon over here.. I hope that my Hana Kimi comics won't be wet when they arrive.. they'll be here in about a week's time I guess.. the same time as my exam.. Oh right, I want to thank Junko-sama for buying all 23 volumes of Hana Kimi for me.. I'm really really really greatful.. I'm just afraid that I'll be greedy and ask for something else.. I tend to be like that.. =)
Ok, the television's calling.. TVB drama, here I come!
Edit:Changed my background because I think some have trouble reading what I typed.. although I liked the background a lot.
Comment! (4) | Recommend! | Categories: Ipod [t], p.o.v. [t]
Friday. 11.3.06 3.30pm
First of all, I want to thank Kuri for inviting me.. To all of you who're reading.. Thanks for your time and hajimemashite minna-san!
Well, this should be my first and second last blog entry before I officially end school. In a week's time, I will graduate from high school. Two weeks after that I'll be sitting for a public examination which will last for around 3 weeks.. And then, I'm free for 3-6 months before going into college... I'm not going to think about that anymore.. I better think of how should I cram 2 years of studies into 2 weeks. I too have lots of left over homework that I didn't do.. I need to finish them this weekend or I'll feel guilty.. Talking about graduating.. my hand aches due to writing too much biodata.. I still have 12 more to go. I'm going to miss you guys eventhough I don't really fancy some.. Still after all that's been said and done.. I won't hold anything against any one of you... I'm sorry if I've ever hurt any one of you. Anyway, really got to go... Physics' calling for me. I really need to speed up in everything I do. I also want to know some people better.. But I guess that have to wait until December when I can do everything I want without any worries. Have a nice day everyone! Wish me luck.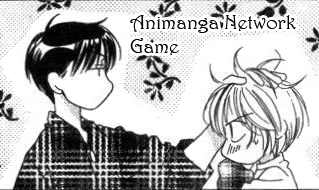 *ruffle ruffle*
Comment! (8) | Recommend! (1) | Categories: beginnings [t]