Thursday. 1.30.14 10:31 pm
Today is the first day of Chinese New Year and I'm already at high pitch with my mum early in the morning just because she got confused with her vegetables and she somewhat wanna scold me. Before she gets to do so, I defended myself and then ta da... she went shouting.
I'm so sick of my current situation and I sometimes wonder why the hell did I make myself suffer under such condition. I deserve better.
Anyways.. happy chinese new year, peeps!
Comment! (0) | Recommend!
Tuesday. 1.28.14 10:27 pm
The song below speaks for that date.
I love the lyrics, but it breaks my heart whenever I listen to it. If only the listeners have happy ending...
Comment! (0) | Recommend!
Saturday. 1.25.14 10:05 am
Right. I modelled my left hand for this photo and I am loving it.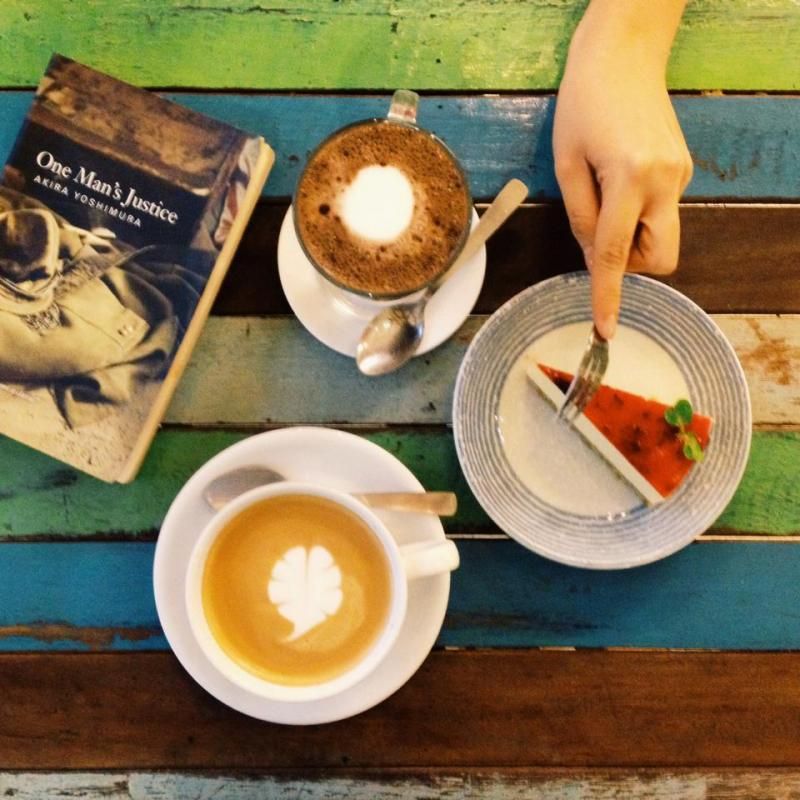 My friend took this photo as part of the craze now in hunting for good photos amongst the growing trend of local cafes...
Comment! (4) | Recommend!
Monday. 1.20.14 10:53 am
Here is a picture of happiness and bliss of me in Cebu with my pinoy pals.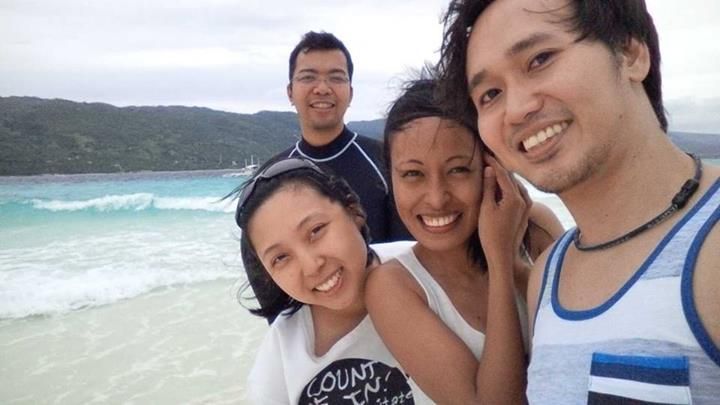 I somehow then wonder how would I carry myself when I am older in 10... 20... years time. I am suddenly afraid of growing older.
God, please help me.
Comment! (1) | Recommend!
Saturday. 1.18.14 10:41 am
I am now in Cebu, Philippines, crashing at my friend's place. Today is the day I remember what fun is like. How sad to realise that I had no fun for a very long time.
I met my junior from the same program I participated in 2011 because she was the tour guide and was delighted to know she was my Malaysian junior's cabin mate. I did whale watching despite opted not to swim with the whales. They are just calf but I could see them so well. Later we went to the Tumalog waterfall. It was such a beautiful sight. I didn't join my friends to swim because I was not in swimming costume so I opted to meditate. They claimed they saw me floating but I have yet to see photograh as evidence. Then we went back to the whale watching sight to go to another island. The water there is so clear and I tried to meditate again but failed coz the wind was too strong and too noisy.
So I ended up joining the rest either doing selfie or posing model poses... Or directing my friend to do hair shampoo advertisement.
I had lots of fun today and yet I still wonder why have we not had ice cream in Manila. I wilk check out that out on my own during my free time in next Tuesday.
But tomorrow is Sinulog festival. Can't wait!
Comment! (0) | Recommend!
Thursday. 1.16.14 12:54 pm