Tuesday, January 9, 2007
I think I went a little insane today. And I don't mean that I did something crazy, I mean I think I actually lost a little bit of my sanity. I just cracked up in Chem over the weirdest things....
We were talking about dipoles and I thought "dipstick... dip pole... dipole... hahaha...." and then the phone rang and Doc Rock went to pick it up (nickname for the teacher... has nothing to do with his personality) and some person named Fran wanted to see the guy who sits behind me at lunch....
I thought of Austin Powers for some reason... but isn't that woman's name like... "Frau" or something? Anyway, I thought of that then I whispered "Fran von Wienerschnitzel" to my friend Alice and started giggling. She just gave me this weird look like "what the HELL is wrong with you?"
Maybe I'll be better tomorrow if I get enough sleep.
Comment! (9) | Recommend!
Monday, January 8, 2007
Dearest H
2
0 (the essence of my life),
... Without you, my heart is as cold as liquid nitrogen. I'm as alone as a single hydrogen molecule. My love for you is as stable and unnerving as the octet of a noble gas. I am chlorine, and you are my sodium! Like the protons of an atom, I will never leave you. My heart is like lead when you're not around, but as soon as I see you it grows as light as helium. Your beauty is as radiant as neon, and you make me glow inside like phosphorus in water. Your skin is as lovely as burning potassium, your eyes shine like zirconium, and your lips are the color of lithium aflame. Like water and francium, your love blows me away.
With love as endless as
,
R2
Comment! (8) | Recommend!
Sunday, January 7, 2007
Sunday, January 7, 2007
Okay so it's been a few days.
Sadly I don't have a really good excuse or anything. Mostly just too tired to get on the computer. :P
I've really dropped down the Active list, and the Popularity list.... And I'm probably not going to do anything about it.
Breakthrough at lunch the other day....
They came and seriously stared at us. And we were behind something at the back of the little grass area. So they actually had to walk over to stare. That was interesting. :) Angie missed it though.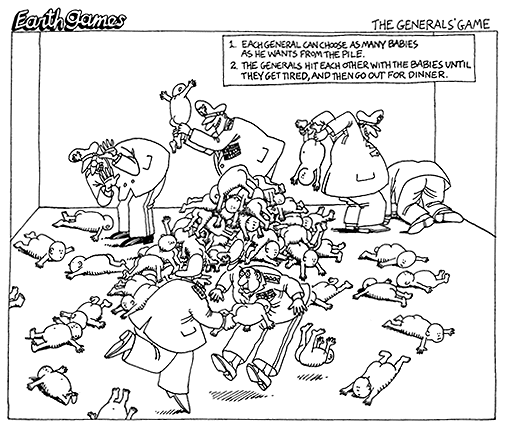 Comment! (3) | Recommend!
Thursday, January 4, 2007
I know I just wrote the last post but this had to have an entry of its own.
Note: I did not make these. The site is
HERE
.
Comment! (8) | Recommend!
Thursday, January 4, 2007
And it's only 5 o'clock.
My posts have been showing up less frequently.... Guess I'm just running out of time.
I was trying to write a story but it was lost. I don't feel like trying to finish it now. Besides, I have an essay due tomorrow....
I don't get why sample essays always seem to be of To
Kill a Mockingbird
. I mean, I know it's a classic and whatnot, but I really didn't enjoy reading it. In other words, that book was horribly boring. I hated writing about it. It just doesn't make sense to me why people think it's so great.
I see a fish with an udder.
Comment! (3) | Recommend!
Wednesday. 1.3.07 9:28 pm
Stickam is screwing up some of my mp3s, so they go way faster than normal. It's a pain but I might as well let you listen to them.
Comment! (8) | Recommend!
I need some like.... mood enhancement pills or something
Tuesday, January 2, 2007