Saturday. 12.22.12 2:33 pm
Well, we all know what I would do if I didn't have any children. I would become a desert explorer like the great Brigadier General Ralph Alger Bagnold. There isn't an aeolian scientist that exists that doesn't worship R.A. Bagnold. He literally wrote the book on the physics of sand dunes. He was a pioneer of desert exploration back in the 1930s, when if you were an officer in the British Army it seemed like you could do anything you wanted at all.
I would be a professor at a university, of course, and I would have a large and comfortable office with a leather arm chair with a high back. On one wall I would have a giant map of the Sahara, and on the other wall I would have a giant map of Western China. The Lop Nur. The Taklamakan. If I had room I would put the Peruvian coastal desert or the Australian outback or the Empty Quarter of Saudi Arabia. On the African map I would make important oases, old trade routes, and important geological features. On my desk would be a brass compass in a mahogany box, a large brass magnifying glass with a wooden stand, and one of those jars with a fake butterfly inside that flew around when you tapped it. There would also be photographs of all of the friends I made in small, remote villages while I was in the Peace Corps. On the walls I would have a collection of fine, leather-bound books. Naturally the most boring book of them all would be a secret lever that would cause the bookcase to swing around to reveal my secret laboratory, complete with petrographic microscope. In the corner I would have a large, old fashioned four-legged globe of the world. It would open up to reveal bottles of cognac and brandy and a pair of tumblers, none of which I would actually ever use. Obviously I would teach classes and publish scholarly works, but I would spend every spare moment flying off to China and Mali and Antarctica to wander ever farther into the world's greatest and most mysterious deserts. I would supplement my terrestrial studies with studies of the great Martian deserts, about which I would be a renowned expert. I would hardly ever be lonely, of course, because who could be lonely when they were flying over sand dunes in a jury-rigged para-sailing apparatus pulled by my research assistants in a Jeep? Ok, I would probably be lonely. Every year I would plant a garden in the spring and then I would never be around to see it bloom. My neighbors would tell me how lovely my tulips were and how the deer got into the vegetables. I would always mean to be around for the harvest, but something would always take me away. I would give them some money and thank them for collecting my mail. Christmas and Thanksgiving might be difficult, when I went to hang around with people with normal husbands and children and lives. I would remark upon how fast the children were growing up because I would have nothing in my own life to mark the passing of time. I would entertain the children with stories of my adventures, but I wouldn't really know how to connect with them. But it would be ok, because in the imaginary "no family" scenario it couldn't have been any other way.
I know what would happen if I did have a husband and children, too. I have planned out this life trajectory as well, though it is necessarily murkier as it depends on a variety of factors inconveniently outside of my control.
I met a psychology major once who said that we all had a series of negative and positive future selves. When we go to college, we might imagine a positive future version of ourselves as a success with a good marriage and happy children and a satisfying career. We might also have negative versions of ourselves, where we fail out of school, become broke and start living on the street. Our course of action, she explained, was determined by our striving after the positive future selves and actively avoiding the negative future selves.
"But I don't have any negative future selves," I told her at the time. She didn't believe me, so she tried to make herself better understood.
"It's like when you run a race, or give a speech" she said. "Some part of you can imagine winning the race, while the other part of you imagines having lost it. Some part of you imagines having dazzled the crowd, while the other part imagines seizing up at the most important moment and being unable to continue, or having your speech rejected."
"But I don't ever imagine that I will lose the race or be rejected by the crowd," I say. "It isn't because I overestimate my ability, I am perfectly happy to concede that there is a good possibility that I will lose the race. There is a lower possibility that I will give a speech to a hostile crowd. But I don't spend any time imagining them."
I thought of a time when my friend wanted us to promise that if we ended up disillusioned and divorced at forty that we could meet up at a particular bar in southern China and share our woes. I agreed to his plan, but it was impossible for me to form the scenario in my mind. Why would anyone even spend time making such a plan? If each one of your thoughts is a brick in a road towards your dreams, weren't bricks towards divorce and failure at best a wasted effort and at worst lowering the energy barrier for you to end up there?
The psychology student still didn't believe me by the time our conversation ended, but it was true. If I watched a concert cellist I imagined myself buying a cheap cello from the internet, signing up for cello lessons, joining a string quartet, and after ten years of consistent effort drawing such notes from that cello that the cello would in turn draw a great sigh of longing from anyone near enough to hear its notes.
If I found a pamphlet on how to make your attic into a livable space, my mind would fill up with fantasies about my livable attic and my future prowess as a master carpenter. I would think about the garage that would double as my workshop, the smell of the sawdust and the buzz of the saw as I expertly guided wood through my jigsaws and panel saws. Why stop at an attic? I would build a tree house, and a fine wooden rocking chair, and maybe a small boat. The fact that I did not own a structure with an attic, nor a garage, nor a tree… the fact that I did not own any structure at all did nothing to stem my fanciful ponderings.
So I know what life would be like if I had a husband. Or, at the very least, I can imagine very fully one of a million different positive ways that my life could unfold. Every morning I would wake up and see him there sleeping. There was very little chance that he would wake up before me, because I was a very poor sleeper when there was someone else in the general vicinity. But there he would be, warm and alive and made of man, and I wouldn't be able to help myself from kissing him awake, his hair, his elbow, his fingers. How could you love a man and not want to kiss his beautiful and lovable face? To hug him in the morning and to say, "I love you darling, it is time to wake up." We could have three or four children. You never know how many children you will have, though modern people like to feel like they have closed their modern fingers around this slippery issue. Modern people are usually concerned about having too many children, and then, as time starts to escape from them; too few. They want to space them apart just so so that you can make appropriate savings schedules for their college educations. Never mind bunching them up so that they can play imaginary games together, never mind having them one grade apart so that they can date each others' friends—fiscal responsibility and the approval of the family planning authority is what is really important.
These kids will be exhausting. No longer will I be able to lounge in bed until ten in the morning on a weekday. [What kind of working person does that, anyway? I guess you have to move to France to find out]. But we'll go on walks in the park. And we'll have a dog. And we'll plant a garden. And we'll all carve pumpkins together. We'll trim the Christmas tree together. We'll carve the turkey together. And all of those things that would be trivial and small in my single-life future would be huge and important in my married-life future, and we'd build all of our memories around them. I randomly bought a Christmas book, once. It was a book that had a space for each year's Christmas photo, a space for another favorite Christmas photo or two, and some lines where the Christmas festivities for each year could be described. I buy things like that, for the distant future, like some kind of little stockpile of hope, some way of building of hopeful bricks towards a future I'd like to realize. Yet sometimes I would have crises of purpose, I suppose. I would wonder what I was leaving as my mark upon history. I would imagine that my children would remember me, and my grandchildren would remember me, but after that my deeds would pass unrecorded and unremembered into the trash heap of history. But of course just by raising children at all I would have changed forever the course of time....
It's not really fair. R.A. Bagnold first married when he was 50. He had two children, a boy and a girl. I just don't have that kind of flexibility. Well, Nutang, I guess I'd better stop writing this entry and start leaving my mark upon the history of mankind TODAY, while I've still got the chance.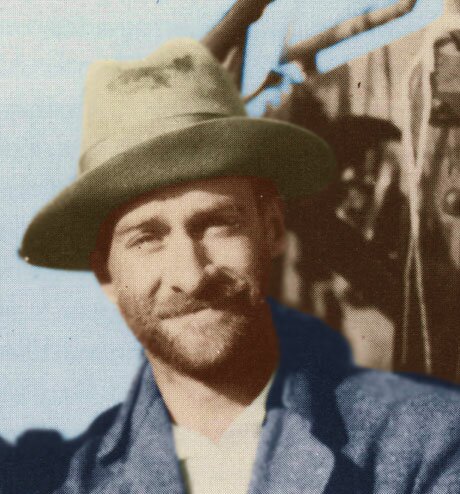 Comment! (7) | Recommend!
Friday. 12.7.12 5:46 pm
Wednesday. 12.5.12 3:57 am
On Saturday the Canadian and I went to the Catholic church to help put together "Boxes of Love" for little poor kids. Big poor kids, too... the boxes went all the way up to age 18. It was interesting to me to see what the big kids got... one person had made a male-oriented box with a nice hat and scarf and then a very handsome leather pouch with Bulgari cologne. I was thinking that only in France would that be a necessary accessory for a teenage boy. I was in charge of wrapping boxes that hadn't been wrapped or that had been wrapped incorrectly. The whole side of the church was overflowing with gifts. I really felt like one of Santa's elves for a couple of hours.
I also got to interact with the American Boy Scouts, which was pretty fun. The Scout leader was careful to take each boy aside during the afternoon and talk to him individually about his life and his goals and his accomplishments. I think I'd like to be in that kind of role some day. I think I'd also like to find a guy who liked to be in that kind of role. I guess most guys my age don't really have it together yet for themselves, which makes it difficult for them to mentor others. But on the flip side, I think mentoring others often helps you figure out your own priorities.
Comment! (8) | Recommend!
Wednesday. 11.28.12 11:52 am
I've got too many things going on. So many things, in fact, that taking time out to write them all down in this entry is stressing me out.
First and foremost I am writing this paper. It must be done by December 15th. So far I only have half an introduction with hardly any references.
2. Proof-reading the December church newsletter (today)
3. Finishing my NANOWRIMO novel ! (today) [this is why I haven't written any entries in a while, by the way]
4. Meeting up with my friend so she can tell me about her serious woes (tomorrow)
5. Mailing stuff to my random friends (tomorrow)
6. Returning library books (tomorrow?)
7. Writing a random abstract and applying for funding for a conference I'm not sure I really want to go to (?) (due Friday)
8. Simulating some volcanic eruptions for random colleague.
9. Editing a paper that I'm a co-author on (asap)
10. Storing some random suitcases in my scary, haunted basement for a random friend (this weekend)
11. Taking my friend to get make-up (Saturday)
12. Making Christmas gift boxes for little poor children (Saturday)
Then I'll have a week to finish the paper so that I can get it out to my co-authors in a reasonable time-frame... I still have to run all of the simulations AND make the figures that result from them... then I have to welcome these random official Mars people and sit in useless meetings for two days... then I have to host writing club (I'm now the president)... then I have to go to Münster to give a seminar and inspire some students... then I have to pack all my stuff and go to Denver...... and then there are all these things that I forgot that I promised to do, like being editor on a special journal issue about explosive volcanism... or being in a group to study the surface of Mercury... or finishing a paper about awesome stuff on Mars... or starting to model the complete martian sulfur cycle... or figuring out how to swing a sabbatical in Hawaii when I don't have a job yet... or reading about early Christian gnostics/Winston Churchill/sand stones...
le sigh. I think my soccer team forgot to contact me to come to games, but I haven't contacted them to remind them because I've been too busy to play in any games.
But after a
very
rocky start, my Nanowrimo novel turned out AWESOME. Someday I'll have to go back through it and fix it so it is actually complete/readable. WHEN I HAVE TIME...
Comment! (3) | Recommend!
To All the Matts I Knew Before
Saturday. 11.10.12 2:39 pm
Aw, hell, you're still cute.
Stay classy, cute Matts, stay classy.
Comment! (4) | Recommend!
The Rocky Road to Excellence
Friday. 11.9.12 6:04 pm
Today my boss was like, "How many time-steps did you put for each day?" I thought it was 96, but I wasn't sure. We were talking in front of 15 people, so I decided not to guess.
"I'm not sure," I said. "What do you suggest, given the resolution of my model?"
"I suggest once every 15 minutes," he said. I wasn't sure if he said "15" or "50"
"And how many times a day is that?" I asked.
He looked at me like I was the dumbest person alive. "24 times 4," he said.
"96" said someone who was more helpful. Dammit.
Right after the meeting I had to go and tell him that I had made a stupid mistake in calculating something else and the results that I had shown him earlier were therefore wrong. The other post-doc who started here at the same time as I did was there when this happened, and he gave me some tips for how I can do better next time.
Thanks.
You can see why during the past year I haven't asked for much help.
But this year is different. This year I'm going to accomplish what I came here to accomplish, no matter how many stupid questions I have to ask and no matter how many times my boss has to look at me like I just asked who invented the Pythagorean theorem. Through a clever plan of asking my post-doc rival to explain things to me, secretly reading thick tomes of atmospheric science behind everyone's backs, and asking my boss to explain things when he assumes I already know them, I will become a badass atmospheric scientist. Because the only thing worse than
looking
stupid is allowing your fear of looking stupid to keep you from ever getting any smarter. Plus, once I have taken the french for every piece of knowledge they have, I will move back to the USA and nobody will be the wiser.
Because the best way to get people to listen to you is to have useful things to say.
Because the best way to get your peers to respect is to be the best.
EXCELLENCE IN ALL THINGS!
Comment! (3) | Recommend! (1)
Saturday. 11.3.12 4:32 am
We were in the beach house when we heard the shouting. I opened the side door and stepped out onto the little spit of sand that connected our door mat to the beach. The water was coming in. Much faster than any tide. People with barbecues and beach umbrellas and little children were running up the beach.
"Oh shit," I called back into the condo, "It's a tsunami." My mother looked up from where she was sorting kitchen items behind the counter. "Oh shit," she said. She came to the door and we both looked out at the beach as the water continued to rise. The people with picnics and barbecues reached our door and asked us to let them in. We did, and in their rush they spilled grilled onions and curry sauces on our white carpet. Mom was beginning to get unhappy. Through the glass door we could see that the water had reached about a foot in height. Still the thick rubber laid around the doorframe kept it out. The tide receded. I opened the door again and looked out at the beach. The light was so bright it was blinding me. My little sister
jinyu
came in from the beach. She had run up to the next highest level, but she had been outside. The whites of her eyes were badly burned. One of them had turned partially black. Mom was worried, but jinyu said she could't feel anything. For a moment I could see an arrangement of bizarre sea creatures, exposed by the retreat of the tide.
Within a couple of hours, people were back on the beach. We had dodged a bullet there, everyone agreed. The beach looked new and clean. My dad said he was going to go pick up a movie. My mom told him that he certainly wasn't as long as this apartment was in the state that it was in. He sighed heavily and came back to help her sort through the junk behind the counter. I went outside. I can't remember what I was going out to get, though I would try to remember many times, later. I was too far away from the house to go back when the water returned. I couldn't get into any house--- all I could do was run.
I ran blindly for high ground. All I could think of was to go up, up, up. I headed for the cliffs behind the beach. On this side of the cliffs was civilization, on the other side was the high desert. The sandy incline leading up to them was steep but I flew up it like I was running down a hill. I mounted the cliffs by an artificial staircase. At the top I paused and looked back. The scene was surreal. The bright sunshine shone down upon the glittering low-rise beach houses, and the sparkling blue water coursed between them and rose. Rose, rose, always it rose.
"Higher ground!" Somebody yelled. We watched with stupefied amazement as the water kept rising. Surely it couldn't reach us on the cliffs... surely... we started running. The cliffs petered out into sand dunes. My fear of heights was forgotten completely. It seemed like a relict fear, forced into complete obsolescence by my new, overwhelming fear of the rising tide: I could remember having it but it no longer meant anything. I helped some others across a precarious stone bridge and into the desert.
We saw the landscape differently now. Every feature was only important for its topographic relief. When we looked at the sand dunes we only saw troughs that would be filled with death, and tiny crests that could be bridges to life. The dunes were lower than the cliffs. We needed to get higher. Higher. Higher. The cliffs were buying us time. I was holding two girls by the hand and nearly pulling them through the sand. Suddenly I was face to face with my own older sister, Rachel. After that, nothing else was important, only Rachel. We clung to each other like morning glory vines and we ran.
Finally we came to a rise and a human installation. It was one of those strange, run-down desert places that had been built with great hope and then nearly abandoned to decay. It was supposed to be a fun-house, with rooms full of mirrors, a miniature golf course, a generous deck and a small snack bar. Heaped into the same installation were some large buildings filled with technical equipment and two giant radio towers. We descended upon it, a wave of humanity preceding the wave that was chasing us. "High ground!" we shouted at the people at the entry. "High ground!" I screamed at the people playing croquet. They looked at us like we were crazy. The only thing we could stop running long enough to say was "High ground! High ground! High ground!"
And then the wave breached the cliffs. It flowed spectacularly down into the desert, filling up and then wiping out the sand dunes; carrying off every tiny living creature that still ran upon their crests. The croquet players were listening now. Rachel and I ducked into the fun house. There was a staircase where the stairs moved in and out of the wall. I ran up it with frenzied energy but I tripped two thirds of the way up and slid all the way back to the bottom. The operator appeared to ask us to buy our ticket. "We need to get to high ground," I said. He pointed around the corner to an ordinary staircase, and we were gone.
We emerged on the deck. There were people trying to break into the radio towers, but they were locked. The radio towers, our salvation, and they were locked. We stood on the deck and watched the water coming in. It seeped over the croquet pitch, it crept into the fun house. How could it keep coming? The ocean must be empty! We didn't want to think about all of the precious people we had left at the beach. Anything could happen. Many of the people who were on the beaches in Thailand in 2004 survived the tsunami despite being washed miles out to sea. The water rose and rose. We ran across a metal bridge to some of the technical buildings. They were a maze of metal grates and panes of glass. We heard some voices shouting. They had found a boat. A boat! A boat in the desert! Nobody knew if it would float, but we all piled aboard anyway. The water was now flowing beneath the metal grated bridges. We waited.
And then I woke up. THE END.
Comment! (1) | Recommend!
Thursday. 10.25.12 5:46 pm
When I was a kid we had a lot of rabbits. We had a whole bunch of them, out in a shed in the side yard. Over the years we had a lot of different plans on how we could split up the task of feeding them, but little by little as the years went on, the task fell more and more to me.
Why?
Well, I guess I liked the rabbits. I guess I didn't mind going out in the dark or in the snow. And I guess there was always a part of me that worried that if I stopped feeding them in protest that one of them might die before somebody else would start doing it. I guess in that way I felt like the choice to feed them wasn't completely a free one.
At church on Tuesday night we were talking about gender roles. What were gender roles like in our countries of origin? How did they differ in France? Did we agree with the gender roles that our country assigned? We had some American girls, an American guy, a Pakistani guy, some French guys, and a Korean guy. The American girls (asian, white, filipina) went on for a while about how unbalanced things were in America, until the Pakistani guy told us about how things were in Pakistan. After that they all had to admit that things were pretty good in America. [For example, they were surprised to discover that a Pakistani woman does not get to decide how many children she wants to have. That choice is made without her input by her husband and his family.] I wasn't surprised at their kind of naive ideas about supposed inequality of women in America. I read all kinds of articles all of the time from women complaining about the fact that not many women hold high-powered CEO jobs, or that there is a huge leak in the "academic pipeline", meaning that a huge number of talented female graduate students never make it to the level of tenure-track professor. I went to a forum where a woman got up and passionately described how she had always dreamed of being a planetary scientist but she had to give up all of her dreams to follow her husband's job for the sake of her family. At the time I thought it might have been something she should have discussed with her husband ten years ago rather than right now in front of a huge audience of female planetary scientists. I guess I'd never really felt that kind of pressure. After all, I see myself as part of a new, privileged generation of liberated women. I have encountered no glass ceilings, no one telling me I wasn't good enough, and I'm allowed to walk freely around town without any male relatives in sight. In my mind, the fight was pretty much won. I had every choice and opportunity ahead of me, the Universe was at my disposal. After that, the decision of who should raise the kids and who should work at what job is up for negotiation in each individual case. In my case, I rather thought that I would like to stay home and take care of the kids, at least in their younger years--- didn't I have the prerogative to do that, too?
The guys at the church gathering were pretty forward-thinking. They didn't think that there should be any specific gender roles, either in the home or at church or in the office. They let us girls speak first and then just basically agreed with whatever we said.
"But honestly," said the Korean in french to the french guy, "if I had enough money, I'd like it if my wife was able to stay home."
"You should say that in English," said the french guy. And then he repeated it in English. We girls were perfectly neutral, and we asked him what he would do if his wife wanted to work outside of the home.
"Oh, she could do that too, if she wanted to. But personally, it would be nice, if it were financially feasible, for her to stay home."
The french guy laughed out loud and said, "Good luck finding a woman like that!"
But the other french/chinese guy agreed. The black guy from North Carolina also agreed. In principle it was fine for women to have jobs, but for each of them personally they would prefer it if their own wife stayed home.
"I mean, when I was growing up," said the North Carolinian, "The womenfolk did all of the housework and the cooking. So that's what I'm used to. But just because I'm a man don't mean I can't pick up a dish every once in a while."
They agreed that if she really wanted to have a job, well then, she could do that, too. We asked them if they would ever consider staying home with the kids, and they said that they thought that it was fine in the abstract, but they would never personally do it, and they wouldn't really respect a man who did.
I started to think about me and all my friends in the 'leaky academic pipeline'. I mean, those friends of mine, they're getting to the point where they're starting to talk about kids. You know, quietly, conspiratorially, out of the earshot of the menfolk. "I just don't want to put off having kids so long that I wake up one day and I've run out of time," they say. If they're dating a guy who is about their same age he feels very little of the same biological pressures. But they work full time! They're supposed to be applying to jobs! They're supposed to be getting tenure! Instead they have a never-ending progression of short-term assignments with no real stability and even less money. But these women, these women who have been told all of their lives that they are smart and ambitious and that they should become scientists and professors and engineers and lawyers and high-powered CEOs, this new generation of women upon whom the 70s-era feminists have pinned all of their unrealized dreams..... I think these women are finding themselves fishing from a pool of potential partners who support them in the abstract, but who personally think that it might be nice if their own wife were to stay home. If it were financially feasible. Or, among the academic crowd, those who personally think that both members of the couple should work. But for the women this means that they're finding themselves choosing between staying home and raising the kids, or having
nobody
stay home to raise the kids, leaving the day-cares and the after-school programs and the kids to raise themselves. Or maybe settling for a reality without kids at all.
I guess I could start to understand that woman at the planetary science forum who felt that she'd spent 27 years of her life preparing for something, that she'd finally been offered the whole Universe on a platter and given free rein to choose any or all of it---- only to find out that the choice was an illusion, that she couldn't actually have it all, and that she could make any choice she wanted as long as she chose to sacrifice everything.
I guess she found out that if she didn't feed the rabbits...
it meant that nobody would
.
Comment! (6) | Recommend! (1)