Friday. 5.8.09 10:53 am
Sunday. 2.3.08 11:39 am
Hello,
Visit my lens on my online shops, I have just updated it:
http://www.squidoo.com/cheerfulmadness
I am also mad about lions (always has been):
http://www.squidoo.com/allthingslions It will be constantly updated.
And of course, my lens about my first published book, RED JIM:
http://www.squidoo.com/redjim
RED JIM is currently the object of a contest in a youth French magazine called Mag'Zine: ten signed copies of Red Jim are among the prizes. And RED JIM got a nice review there too: I will post an entry about it soon.
Comment! (0) | Recommend! | Categories: children\'s book [t], Red Jim [t], merchandise [t], valentine\'s day [t], greeting cards [t], lions [t], pigs [t], cartoon [t]
Le Festival des Artistes, Ecrivains Voyageurs de la Plagne 2008 comme si vous y étiez!! (in French, sorry)
Thursday. 8.21.08 5:06 pm
Bonjour tout le monde,
J'étais présente en tant qu'auteur au Festival des Artistes, Ecrivains Voyageurs de La Plagne, qui s'est tenu du 10 au 13 août 2008.
L'action de mon livre jeunesse
Red Jim
, paru chez
Tartamudo
, se passe en Angleterre: étant aussi bilingue français-anglais, il constitue en lui-même une invitation au voyage, le thème du Festival depuis 6 ans.
Cette année et depuis 2 ans, les carnettistes bourlingueurs ont été rejoints par des auteurs et dessinateurs de bandes dessinées et de livres jeunesse, dont les oeuvres traitent aussi du voyage, ou sont en connection avec l'ailleurs.
Le Festival a été présidé cette année par le grand José Muñoz, le dessinateur de BD argentin de renommée internationale, célèbre pour le personnage d' Alack Sinner avec son complice scénariste Carlos Sampayo. L'invité d'honneur cette année était Jacques Ferrandez, pour son dernier album "Cuba, Père et Fils"; Jacques Ferrandez sera par ailleurs le président du Festival de la Plagne l'année prochaine.
Un autre invité mis à l'honneur était
Maurice Rajsfus
, pour son ouvrage
Moussa et David
en bandes dessinées, qui traite du conflit israélo-palestinien à travers les yeux de deux enfants, l'un palestinien et l'autre israélien. Rescapé de la rafle du Vel d'Hiv, historien et auteur de nombreux livres, "Moussa et David" (paru chez Tartamudo), est la première expérience BD de Maurice.
Parmi les éditeurs BD et jeunesse présents, on citera
Tartamudo
,
Mosquito
,
Des Ronds dans l'O
,
6 Pieds sous Terre
... Parmi les auteurs, carnettistes et réalisateurs, José Jover, Marc Large, Vink et Cine, Troub's, Elodie Studler, Vincent de Raeve, Xavier Péron, Noëlle le Guillozic, Roland Monpierre, Pat Masioni... Je ne peux malheureusement pas citer tout le monde, mes excuses aux gens de grand talent que j'ai oubliés.
L'expérience du festival a été, de mon point de vue, plaisante et agréable: entre les ballades sur le glacier
, les paysages magnifiques ( avec vue imprenable sur le Mont Blanc!!), l'air tellement pur de la montagne qu'il fait presque mal d'être respiré
et l'exploration gastronomique de spécialités savoyardes en tous genres le soir au restaurant
dans une ambiance chaleureuse et conviviale, j'ai eu l'occasion de rencontrer des gens de tous horizons parmi les artistes et auteurs invités. J'ai pu aussi dédicacer mon livre, discuter et interagir avec des lecteurs potentiels, dans le cadre du salon. Le public, pour la plupart des vacanciers, était relax et détendu.
J'ai pu aussi remplir mon carnet de croquis avec des bêtises et des âneries
sans aucun rapport
avec les montagnes environnantes; un rapide apercu:
Saurez-vous reconnaitre les personalités visible ci-dessous?
Le festival a été aussi le théatre de rencontres musicales avec Mat Valens:
et le groupe de jazz gypsy, "Les Caravanes Vagabondes".
Juste un rappel: j'ai toujours des copies de "Red Jim" disponibles; les modalités sont visible ci-dessous.
Vous pouvez maintenant commander le livre "Red Jim" directement chez son auteur!! J'ai en effet un nombre limité de copies en ma possession: l'intérêt et le bonus de commander le livre directement chez moi, réside dans le fait que vous pouvez l'obtenir dédicacé/signé selon vos propres spécifications. Le livre est vendu à son prix normal (12 Euros ou 9 livres Sterling), les frais de port y étant ajouté: notez bien que j'aurai besoin de savoir où va le livre pour calculer les frais d'envoi. "Red Jim" est livré partout dans le monde et j'accepte le paiement préférablement par Paypal (notez que Paypal accepte aussi les paiements par cartes de credit); pour toute autre forme de paiement, s'il vous plait, parlez-en avec moi au préalable. Ne ratez pas cette opportunité: contactez-moi, si vous êtes intéressé, à l'adresse suivante:
[email protected]
ou faites-vous connaitre d'abord ici si vous le souhaitez
Encore un grand merci pour les organisateurs et les bénévoles du Festival pour leur accueil chaleureux.
http://www.salondulivrelaplagne.com/
Illustrations, drawings © Nathalie Jean-Bart 2008
Comment! (0) | Recommend! (1) | Categories: festival [t], la plagne [t], culture [t], livres [t], Red Jim [t], Nathalie Jean-Bart [t], festival [t], salon [t], voyage [t], bilingue [t], montagnes [t], alpes [t], Mont Blanc [t]
Thursday. 11.29.07 2:39 pm
Hello,
Red Jim
has now his own official line of merchandise
The products shown below feature so far Harry and Henry, the two dogs, one of the main protagonists of the story.
See the synopsis of Red Jim to know a bit more.
There will be more products starring the other characters very soon. All products are brand new and customizable.
NB: The white "edge" on the cards previews is a bug. The illustrations fill the entire card surface, which you can verify when you see the product itself on its page. In advance thank you.


Harry and Henry's abduction greeting card
by

Lioness_Graphics

Get this custom card
at Zazzle




Harry and Henry's abduction notecard
by

Lioness_Graphics

Get this custom card
at Zazzle




Harry and Henry's abduction postcard
by

Lioness_Graphics

Get this custom postcard
at Zazzle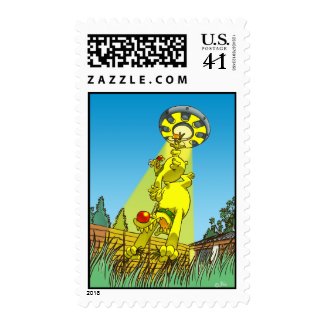 Harry and Henry's abduction postage stamp
by

Lioness_Graphics

Get this custom stamp
at Zazzle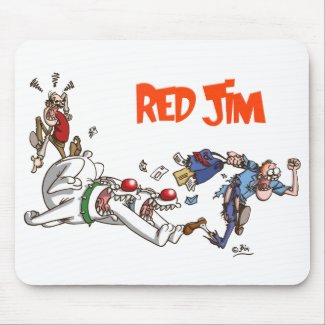 Chasing the postman mousepad
by

Lioness_Graphics

Get this custom mousepad
at Zazzle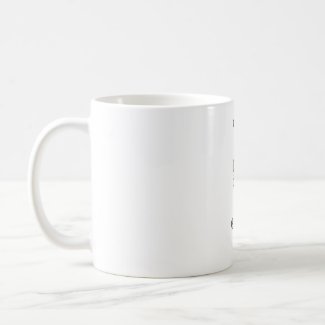 Chasing the postman mug
by

Lioness_Graphics

Get this custom mug
at Zazzle
Comment! (2) | Recommend! | Categories: abduction [t], available [t], bilingual [t], brand new [t], cartoons [t], Children\'s book [t], custom [t], customizable [t], dogs [t], English [t], French [t], gifts [t], Harry [t], Henry [t], items [t], literature [t], Nathalie jean-Bart [t], nonsense [t], nonsensical [t], products [t], Red Jim [t], science fiction [t], story [t], tale [t]
Wednesday. 1.2.08 4:28 pm
Friday. 1.4.08 3:54 pm