sábado, seis de diciembre, 2003
Och. Snow, snow y más snow.
It just got worse as I started to type this. New York's probably the prettiest when it snows a lot, because there aren't teems of people and clots of cars in the sidewalks and streets. I'll just sit in the middle of a park (NOT Central Park) and watch the snow. El otoño es mi estación favorita, pero el invierno es segundo. No me gusta la primavera y el verano. I abhor them. It's just so...
warm
. Yech. I went out yesterday, but I'm staying in today, drink a lot of hot niu wei soup
, and watch those DVDs
I bought yesterday in the twirling snow.
"We must go forward, not backward, upward, not forward, and always twirling, twirling, twirling towards freedom!"
Oh, and I am seriously pondering about contemplating leaving... I like nutang, but I have other online things to maintain (e.g., a site, another weblog I write in with much more gusto, trying to keep my e-mails to under 100, but is still at 200+, etc.). I don't really write much here anyway, and am pretty much alone. We (I) shall see...
14:31
Comment! (0) | Recommend! | Categories: new york city [t], snow [t], spanish [t], food [t], dvds [t], quotes [t], the simpsons [t], pondering [t], chinese [t]
Syndicated South Park is teh awesome
lunes, 7 de noviembre, 2005
Satan
: ...and now Chris and Saddam just keep killing each other over and over and I don't know which one to pick.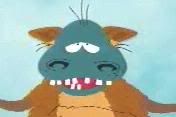 "What the hell happened to you?"
Satan
: Huh?
God
: You got kicked out of here for being a headstrong rebel and now you're a whiny little bitch.
"Well, I just don't know which one to pick!"
God
: No, you've become dependent on relationships. So you haven't even considered the option of not being with either of them. If you're not sexually attracted to someone, you're not ever going to be. But Saddam isn't right either. He's the other extreme. You need to spend time alone, so you can find the balance, the middle ground. That's what I always do because I'm a Buddhist.
Satan
: Wow, you're right. You know I've had steady relationships for the last thousand years and when one ends, I just start another one. But I haven't taken the time to be secure with myself.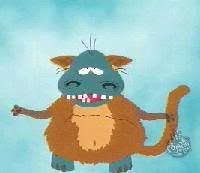 "Bingo."
Satan
: Hey, thanks, God. I forgot how clear you make things sometimes.
God
: It was nice to see you again, Satan.
Satan
: You too.
God
: Goodbye.
---
I should really stop making these posts of what I want to buy that haven't been released yet... all righty this will be the last one for a while, but if I hadn't been so damned impatient and waited for a few days for the images to be available at Amazon this wouldn't even be necessary!
Srsly, what's going on with the image of The Simpsons 7th Season boxset? I want to see Marge's fucked-up head on Amazon already!!
00:53
Comment! (2) | Recommend! | Categories: south park [t], quotes [t], buy list [t], dvds [t], cds [t], the simpsons [t], friends [t]
Another Round of Solidified Water Crystals
martes, 16 de marzo, 2004
That is, I mean, it's snowing again. I know I live in a temperate zone, but this is slightly insane. The vernal equinox is this Saturday, and some of my friends are already back home in the city for spring break. Hehe, it's really funny once you think about it. Alas, I have no break until early April. Oh well. There's always summer. Hot, despicable summer. Actually, I like snow more than the hot sun, so why am I complaining right now? Wait till it's summer, I'll really be whining then, but then I probably won't be online because using my fingers would burn heat, increasing my hotness. And also, this stupid computer is right in front of my window!! Which faces the south!! Which is where the sun is in the northern hemisphere!! I always keep my shades down, so it looks like I'm a hermit, or slightly perverted in some way. As Barney in The Simpsons said, "Aah! Natural light!!"
23:51
Comment! (1) | Recommend! | Categories: snow [t], the simpsons [t], quotes [t]
domingo, 4 de septiembre 2005
I love the middle seasons and the sixth season is no different -- so many good quotes I didn't realize were season six:
Homer
: Never! Never, Marge! I can't live the button-down life like you. I want it all: the terrifying lows, the dizzying highs, the creamy middles. Sure, I might offend a few of the bluenoses with my cocky stride and musky odors -- oh, I'll never be the darling of the so-called city fathers, who cluck their tongues, stroke their beards, and talk about what's to be done with this Homer Simpson?!
Announcement
: Attention, Marge Simpson: your son has been arrested.
[later]
Attention, Marge Simpson: we've also arrested your older, balder, fatter son.
Homer
: Back, you robots! Nobody ruins my family vacation but me... and maybe the boy!
Lisa
: I don't think Bob won that election legally. I can't believe a convicted felon would get so many votes and another convicted felon would get so few.
Willy
: Now look, boy: if your Dad goes gaga, you just use that... Shin of yours to call me and I'll come a-running. But don't be reading my mind between four and five. That's Willy's time!
Warrants repeating:
Marge
: Have you noticed any change in Bart?
Homer
: New glasses?
Marge
: No... he looks like something might be disturbing him.
Homer
: Probably misses his old glasses.
Marge
: I guess we could get more involved in Bart's activities but then I'd be afraid of smothering him.
Homer
: Yeah, and then we'd get the chair.
Marge
: That's not what I meant.
Homer
: It was, Marge, admit it.
Marge
: I'm worried about the kids, Homey. Lisa's becoming very obsessive. This morning I caught her trying to dissect her own raincoat.
Homer
:
[scoffs]
I know. And this perpetual motion machine she made today is a joke! It just keeps going faster and faster.
Marge
: And Bart isn't doing very well either. He needs boundaries and structure. There's something about flying a kite at night that's so unwholesome.
[looks out window]
Bart
:
[creepy voice]
Hello, Mother dear.
Marge
:
[closing the curtains]
That's it: we have to get them back to school.
Homer
: I'm with you, Marge. Lisa! Get in here. In this house, we obey the laws of thermodynamics!
Jasper
: Talking out of turn... that's a paddling. Looking out the window... that's a paddling. Staring at my sandals... that's a paddling. Paddling the school canoe... oh, you better believe that's a paddling.
Lisa
: I can't relax, nor can I yield, relent or -- only two synonyms? OH MY GOD! I'M LOSING MY PERSPICACITY!!!! AAAAAAAAHHH!
[runs away]
Homer
: It's always in the last place you look.
Homer
: Boy, when Marge first told me she was going to the police academy, I thought it'd be fun and exciting, you know, like that movie, Spaceballs. But instead it's been painful and disturbing like that movie, Police Academy.
And of course, followng the Police Academy insult train: "How could you?! Haven't you learned anything from that guy who gives those sermons at church? Captain Whatshisname? We live in a society of laws. Why do you think I took you to all those Police Academy movies? For fun?! Well, I didn't hear anybody laughing! Did you?! Except at that guy who made sound effects. Where was I? Oh yeah: stay out of my booze."
Hehe and so much more! It's funny, I read some reviews of these older episodes and a number of people thought they were horrible, while I was too young to see it and understand it at the original air date. Now I think the new ones suck, but I don't think I'm biased, I actually quite liked it up to around 2001, 2002. These last two seasons were like, WTF? Maybe ten years down the line, I will be quoting fom the sixteenth season, too. Hm... ::ponders thoughtfully for no reason again::
Oh and I really hate Dual Discs, of which I already own three (music and DVD content for the same price as the song album -- can't... resist...). In the new imports I've seen they still release them in two separate discs. Are DD's that popular?? I think Dual Disc sucks because now it's twice as likely for the information to get marred, plus, no disc art!! It's also a real bitch to store. I'm so glad the Revenge of the Sith soundtrack (which includes a DVD) didn't opt to go the double D way. I finally gained a little respect back for George Lucas.
13:18
Comment! (9) | Recommend! | Categories: the simpsons [t], quotes [t], star wars [t], pondering [t], cds [t], pissed [t]
Leave all the ashes you made out of me
viernes, 4 de agosto, 2006
It's the heat of summer, so that only means two things: it's fucking 90° at night and it's time for my buy list. I would've posted this weeks ago, but I was waiting for all the Amazon pictures to appear and didn't want multiples, like last time. (So
anticlimactic
.)

August 15
"It's all your fault! It's all your fault!"
"It's your fault I can't talk!"

August 22
The VM covers are so generic, especially since something like this could've been used for Season 1. Shoulda, woulda, coulda. Didna.

August 29
Best comedy, best show, best cover. :'( At least I'll see Will Arnett in what sounds like the hilarious Blades of Glory

September 5
The orange color and pictures are so lame. At least in the season one set, they actually look like they took the picture together

September 12
Doesn't his arm totally look photoshopped? Lame. Again.

October 3
Preliminary reviews have me excited for this

October 10
What is up with the photoshopped arms of NBC shows? This is much more worse than Steve Carell
Look at the consecutive dates. ::dies::
There's definitely gonna be some cullin'.
02:30
Comment! (2) | Recommend! | Categories: buy list [t], the simpsons [t], arrested development [t], veronica mars [t], lost [t], the killers [t], dvds [t], cds [t]
lunes, 8 de agosto 2005
I never understand dreams. I dreamt that I was lost with all my old classmates, and I don't mean lost-in-a-mall lost, but lost like that ABC show
Lost
. I think we were on an island and we were waiting for someone to pick us up. Anyway, a mystery ensues because for some reason my Manhattan Portage messenger bag was stolen. I go around asking people and finally it turns out Eddie took it and put it somewhere. So I confront Eddie and I say, "if you don't give that bag back to me you'll have to pay me $30 or $40 for it." He says he'll get it and it turns out all my stuff inside had been passed amongst the girls. Okay notice I said "girls" and not "guys" or "everyone else" because strangely enough I had feminine products in my bag (and this bag is not that big)... such as two boxes of tampons and a box of Venus Gillette razors. I confront the girls too and get my stuff back. And then something happened. Like a polar bear came out of nowhere in the hot jungle or puffs of smoke appeared or something.
(All actual people from my past and my real bag featured in my dream!)
It was weird since it was like a combination of two of my favorite new TV drama series to come out last year,
Lost
and
Veronica Mars
. Watch it on Wednesdays at 9 pm in the new fall season!!
Which reminds me, there's too much stuff coming out in the last two quarters of this year
This is all the stuff I want... that's available for pre-order
16:35
Comment! (5) | Recommend! | Categories: dvds [t], dreams [t], buy list [t], veronica mars [t], lost [t], movies [t], the simpsons [t], star wars [t], arrested development [t]
"Smell you later Bart... smell you later forever!
martes, 9 de agosto 2005
In about 12 hours I will be on a bus hurtling toward the mainland. But where? Halifax? Cheyenne? Tegucigalpa???? No, I shall be going along the Boston Post Road to southeastern Connecticut. And what exactly is in SE CT? Only Foxwoods, Mohegan Sun, and PROXIMITY TO RHODE ISLAND!
---
Marge: Have you noticed any change in Bart?
Homer: New glasses?
Marge: No...he looks like something might be disturbing him.
Homer: Probably misses his old glasses.
Marge: I guess we could get more involved in Bart's activities but then I'd be afraid of smothering him.
Homer: Yeah, and then we'd get the chair.
Marge: That's not what I meant.
Homer: It was, Marge, admit it.

Be back in three days. "Keep cool mah babies!"
23:21

Comment! (3) | Recommend! | Categories: the simpsons [t], mainland [t], connecticut [t], quotes [t]
martes, 18 de octubre, 2005
Ugh, I want so much
stuff
, I'm disgusted with myself, but here it goes again:
I was going to get the Veronica Mars soundtrack on the release day, but it was too expensive so I am patiently biding my time...
Then there's stuff that don't even have images yet, including the Shakira - Oral Fixation CD (I must be stuck back in the 20th century!), and The Simpsons 7th Season.
Sin City - Recut & Extended Edition: Haha, I knew not buying that bare-bones release back in August was a good idea. Suck on that, everyone else who bought it then!
22:05
Comment! (2) | Recommend! | Categories: buy list [t], cds [t], dvds [t], star wars [t], the simpsons [t], veronica mars [t]