Syndicated South Park is teh awesome
lunes, 7 de noviembre, 2005
Satan
: ...and now Chris and Saddam just keep killing each other over and over and I don't know which one to pick.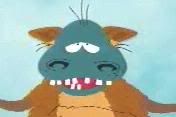 "What the hell happened to you?"
Satan
: Huh?
God
: You got kicked out of here for being a headstrong rebel and now you're a whiny little bitch.
"Well, I just don't know which one to pick!"
God
: No, you've become dependent on relationships. So you haven't even considered the option of not being with either of them. If you're not sexually attracted to someone, you're not ever going to be. But Saddam isn't right either. He's the other extreme. You need to spend time alone, so you can find the balance, the middle ground. That's what I always do because I'm a Buddhist.
Satan
: Wow, you're right. You know I've had steady relationships for the last thousand years and when one ends, I just start another one. But I haven't taken the time to be secure with myself.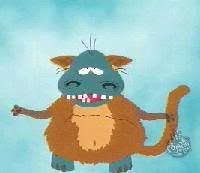 "Bingo."
Satan
: Hey, thanks, God. I forgot how clear you make things sometimes.
God
: It was nice to see you again, Satan.
Satan
: You too.
God
: Goodbye.
---
I should really stop making these posts of what I want to buy that haven't been released yet... all righty this will be the last one for a while, but if I hadn't been so damned impatient and waited for a few days for the images to be available at Amazon this wouldn't even be necessary!
Srsly, what's going on with the image of The Simpsons 7th Season boxset? I want to see Marge's fucked-up head on Amazon already!!
00:53
Comment! (2) | Recommend! | Categories: south park [t], quotes [t], buy list [t], dvds [t], cds [t], the simpsons [t], friends [t]
Leave all the ashes you made out of me
viernes, 4 de agosto, 2006
It's the heat of summer, so that only means two things: it's fucking 90° at night and it's time for my buy list. I would've posted this weeks ago, but I was waiting for all the Amazon pictures to appear and didn't want multiples, like last time. (So
anticlimactic
.)

August 15
"It's all your fault! It's all your fault!"
"It's your fault I can't talk!"

August 22
The VM covers are so generic, especially since something like this could've been used for Season 1. Shoulda, woulda, coulda. Didna.

August 29
Best comedy, best show, best cover. :'( At least I'll see Will Arnett in what sounds like the hilarious Blades of Glory

September 5
The orange color and pictures are so lame. At least in the season one set, they actually look like they took the picture together

September 12
Doesn't his arm totally look photoshopped? Lame. Again.

October 3
Preliminary reviews have me excited for this

October 10
What is up with the photoshopped arms of NBC shows? This is much more worse than Steve Carell
Look at the consecutive dates. ::dies::
There's definitely gonna be some cullin'.
02:30
Comment! (2) | Recommend! | Categories: buy list [t], the simpsons [t], arrested development [t], veronica mars [t], lost [t], the killers [t], dvds [t], cds [t]
lunes, 8 de agosto 2005
I never understand dreams. I dreamt that I was lost with all my old classmates, and I don't mean lost-in-a-mall lost, but lost like that ABC show
Lost
. I think we were on an island and we were waiting for someone to pick us up. Anyway, a mystery ensues because for some reason my Manhattan Portage messenger bag was stolen. I go around asking people and finally it turns out Eddie took it and put it somewhere. So I confront Eddie and I say, "if you don't give that bag back to me you'll have to pay me $30 or $40 for it." He says he'll get it and it turns out all my stuff inside had been passed amongst the girls. Okay notice I said "girls" and not "guys" or "everyone else" because strangely enough I had feminine products in my bag (and this bag is not that big)... such as two boxes of tampons and a box of Venus Gillette razors. I confront the girls too and get my stuff back. And then something happened. Like a polar bear came out of nowhere in the hot jungle or puffs of smoke appeared or something.
(All actual people from my past and my real bag featured in my dream!)
It was weird since it was like a combination of two of my favorite new TV drama series to come out last year,
Lost
and
Veronica Mars
. Watch it on Wednesdays at 9 pm in the new fall season!!
Which reminds me, there's too much stuff coming out in the last two quarters of this year
This is all the stuff I want... that's available for pre-order
16:35
Comment! (5) | Recommend! | Categories: dvds [t], dreams [t], buy list [t], veronica mars [t], lost [t], movies [t], the simpsons [t], star wars [t], arrested development [t]
martes, 18 de octubre, 2005
Ugh, I want so much
stuff
, I'm disgusted with myself, but here it goes again:
I was going to get the Veronica Mars soundtrack on the release day, but it was too expensive so I am patiently biding my time...
Then there's stuff that don't even have images yet, including the Shakira - Oral Fixation CD (I must be stuck back in the 20th century!), and The Simpsons 7th Season.
Sin City - Recut & Extended Edition: Haha, I knew not buying that bare-bones release back in August was a good idea. Suck on that, everyone else who bought it then!
22:05
Comment! (2) | Recommend! | Categories: buy list [t], cds [t], dvds [t], star wars [t], the simpsons [t], veronica mars [t]