The Ultimate Pisces & Aries Celebration... This Friday Night @ CompoundATL
Thursday. 3.22.07 12:43 am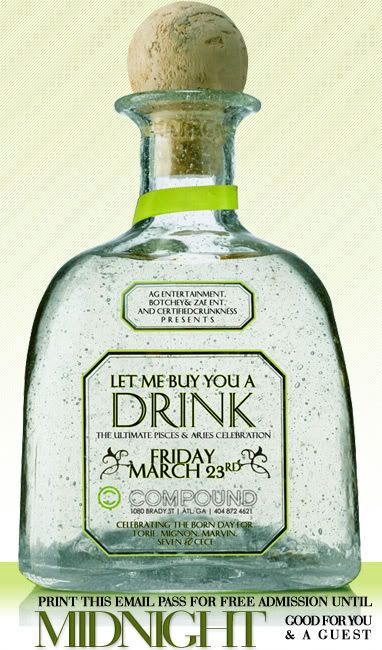 Hit Up Compound ATL website for directions.
Categories: nightlife [t], clubs [t], atl [t], compound [t], fridays [t]
You were visited with simply excellent idea
Quite right! Idea good, it agree with you.
phentermine no prescription
Just that is necessary, I will participate.
lexapro generic
It is exact
buy valium
You are absolutely right.
cheap tramadol
Yes, really. And I have faced it.
xanax prescription
04a905
»
Basil
(93.157.3.35) on 2010-08-30 03:42:11
If you are a member, try logging in again or accessing this page here.