Friday. 2.29.08 2:00 am
mood:
greatful
listening to:
Dolly Parton - Better Get To Livin'
Diane couldn't take Mom to go get Dad Tuesday because she got really, really sick So, Mom called Benny and Barbra and asked them if they would take her they said yeah Mom called Dad he told her they weren't gonna release him until Wednesday Mom told Dad it was gonna rain / snow that we needed to go to the store before it did and he said for us to go on and go first we went to the post office to check the mail then we came home waited on Sissy it was starting to get really bad out! we went to Walmart I bought a Sally Hansen Comfort Shine Fresh Vanilla Lip Glaze, and I bought 2 CD's Dolly Parton's new CD, and Colbie Caillat's CD they're awesome Dad called us while we were in Walmart and he told us he was gonnabe on seizure meds 3 pills once a day I was happy about that I prayed he wouldn't have anymore and we went to Allen's and came back home because it started pouring the snow! I watched American Idol and got online and called Dad and was up all night scared that it would snow bad and Dad would get sick again But neither ever happenend thank God! Wednesday morning Mom called Dad and told him they would be after him about 3:30 Sissy came down and she stayed with me while they were gone to Blacksburg and we watched TRL Taylor Swift was on there I love her she ROCKS <3 then I went and I took a nap I was very tired from everything that's been going on by the time I woke back up it was 7:30 and Mom and Dad were back I was so glad! I hugged Dad and told him I was glad he was home and Charlie was happy too haha me and Dad watched American Idol Dad asked who Carly Smithson was on Idol she is an awesome singer! she's my favorite on there she sang Heart and she ROCKS <3 Thursday I didn't do anything, I watched American Idol the result show and I went up to Sissy's house, and me and Charlie watched Disney while she washed her hair came home and washed my hair and today Friday Dad is doing better he made his own soup and he ate really good it's a small start But hey at least it's a start right? it came another bad snow storm, and our TV went off for hours But came back on What a week it's been! even tho it started out bad it ended good I am SO blessed thanks again to everyone that said a prayer for my Dad and may God Bless you all! I just wanted to update and let you all know how Dad was I won't be updating for awhile after this, I will be busy looking after Dad But I will update whenever I can.
Much Love,
Bee
Better Get To Livin'
(Dolly Parton)
People always comin' up to me and askin'
"Dolly, what's your secret?
With all you do, your attitude
Just seems to be so good
How do you keep it?"
Well I'm not the Dalai Lama, but I'll try
To offer up a few words of advice
You better get to livin', givin'
Don't forget to throw in a little forgivin'
And lovin' on the way
You better get to knowin', showin'
A little bit more concerned about where you're goin'
Just a word unto the wise
You better get to livin'
A girlfriend came to my house
Started cryin' on my shoulder Sunday evening
She was spinnin' such a sad tale
I could not believe the yarn that she was weavin'
So negative the words she had to say
I said if I had a violin I'd play
I said you'd better get to livin', givin'
Be willing and forgivin'
Cause all healing has to start with you
You better stop whining, pining
Get your dreams in line
And then just shine, design, refine
Until they come true
And you better get to livin'
Your life's a wreck, your house is mess
And your wardrobe way outdated
All your plans just keep on falling through
Overweight and under paid, under appreciated
I'm no guru, but I'll tell you
This I know is true
You better get to livin', givin'
A little more thought about bein'
A little more willin' to make a better way
Don't sweat the small stuff
Keep your chin up
Just hang tough
And if it gets too rough
Fall on your knees and pray
And do that everyday
Then you'll get to livin'
The day we're born we start to die
Don't waste one minute of this life
Get to livin'
Share your dreams and share your laughter
Make some points for the great hereafter
Better start carin'
Better start sharin'
Better start tryin'
Better start smiling
And you better get to livin'
Comment! (0) | Recommend! | Categories: Coblie Caillat [t], Dolly Parton [t], Dolly Parton Lyrics [t], Dad [t], Snow [t], Taylor Swift [t]
Thursday. 7.17.08 7:00 am
mood:
tired
listening to:
Taylor Swift - Tied Together With A Smile
My day started out early at 6:00 AM! I didn't get any sleep last night But I knew I'd be getting up and going to the doctors with Dad and I wasn't tired I couldnt sleep we left the house at 6:30 and got over there by 7:30 me and Mom bought us some snacks and some soda we sit outside the car and ate and walked Charlie until Dad got through he didn't get done until 9:30 then we went to Walmart But I didn't go in because I wasn't ready I was still in my PJ's I didn't know we was going there or I would have got ready anyway, I told Mom to look for Taylor Swifts new CD / DVD she called me out in the car on Dad's phone and told me that they didn't have it :( Well, when she got back out to the car she said here and it was Taylor's CD / DVD Mom wanted to surprize me! Mom also got me a Pink Taylor t-shirt, a Miley t-shirt and a Butterfly t-shirt that was so sweet of her! Dad got me the new People mag, the one that has Keith and Nicole on the front of it, and it had a article with Katy Perry in it talking about her fave Summer songs she said she loves Robyn (me too) we came home I ate and I started to take a nap until Benny came brining our new mattress and boxspring after he left I finally took my nap and didn't wake up until Sissy came. I watched Celebrity Circus I'm so happy for Antonio Sabato, Jr he won I really didn't know who would win between him, Stacey Dash, and Wee Man they were all amazing on there!! I hope NBC picks up Celebrity Circus for a 2nd season. After that went off I got online and I checked out the news and I was shocked to read "Steven Page of the Barenaked Ladies was arrested on drug charge of coke!" I couldn't believe it! he used to do drugs I thought he had it under control I guess not his wife just left him maybe that's why he started using again for whatever it may be I hope he gets sober this time for his 3 kids, and the band they need him! he's good friends with Jason Priestley wonder what Jason thinks about that hmm? Jason and Keith Urban have both been there before with drug use, But they have been clean and sober for years now :) addiction is sad I hope Steven will get well. I changed my Melo layout thanks eternalphoenix for my layout I love it so much <3 Anyway, I think I'm gonna go I have written enough for now I didn't even think I'd have time to write this much :P I have been so busy lately and I still have so much to do. I hope everyone is doing well, I'll do my best to make another update soon.
Much Love,
Shan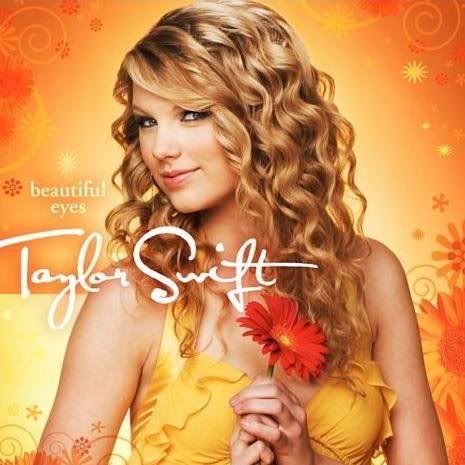 Comment! (0) | Recommend! | Categories: Benny [t], Barenaked Ladies [t], CDs [t], Celebrity Circus [t], Charlie [t], Dad [t], Doctors [t], DVDs [t], Mom [t], Miley Cyrus [t], Sissy [t], Steven Page [t], Jason Priestley [t], Keith Urban [t], Katy Perry [t], Robyn [t], Melo Layout [t], News [t], Taylor Swift [t], T-Shirts [t]
Friday. 7.18.08 8:00 am