And now we're standing in the rain But nothing's ever gonna change
Tuesday. 7.22.08 2:00 am
mood:
tired
listening to:
Miley Cyrus - 7 Things
Well, it's only been a week since I last blogged and a lot of stuff has been going on for starters...I've been sick I had a bad Migraine headache and I had to sleep it off and My Aunt Sissy's car has been messed up and we had to take it to the car shop we went to Walmart and I got Miley Cyrus and Sugarland's new CD's they are great and I got a Cherry Chapstick Katy Perry fan much? and a Pink Tinkerbell hair wand we got food to take home and on the way back home it started pouring the rain!! When we got home My Dad said Aunt Sue came over she said my cousin Jamie got his hand cut open and he had to have surgery and he now has 60 stitches!! *ouch* he's coming in next week to stay here a month, I wish Patty was too But she's not it will be good to see Jamie I'm glad he's alright that scared me when Dad told me. Estelle Getty from The Golden Girls passed away today I'm very sad to hear that :( I love her on The Golden Girls she will be missed dearly by all who she made laugh Estelle Getty may be gone But Sophia Petrillo will live on in our hearts and homes forever! I know she's making the Angels laugh in heaven like she did here on earth R.I.P. Estelle Getty! thank you for all the laughs, and thank you for being a friend! I can't believe Lifetime TV will quit showing The Golden Girls in 2009 But it will be on Hallmark Channel and WE TV I'm glad it will still be on and they didn't take it off for good! The Golden Girls is a classic and should be on forever (at least I think so) I never watch Hallmark Channel that much just to watch reruns of 7th Heaven but now that The Golden Girls is gonnabe on there and WE TV I'll watch it more often. I redid my LiveJournal layout I fixed it Miley Cyrus I have been meaning to change it I just got around to fixing it lastnight I meant to last week But then I got sick... and I didn't feel good and I had to wait next week I have to start updating my site I haven't updated my piczo site in a long time I need to change my layout and add new pics of me and my friends so if you want your pic on my site let me know ok? or you can just leave me a pic of you in my comments or email me one thank you! I also accept sign pics you make me I love seeing pics that my friends make me! :) and if anyone has piczo add me :) that's the way you know when I update my site I'm sleepy I have had a long day I think I'll go listen to some music then go to sleep I hope everyone has a wonderful weekend! leave me some comments if you want.
Much Love,
Shan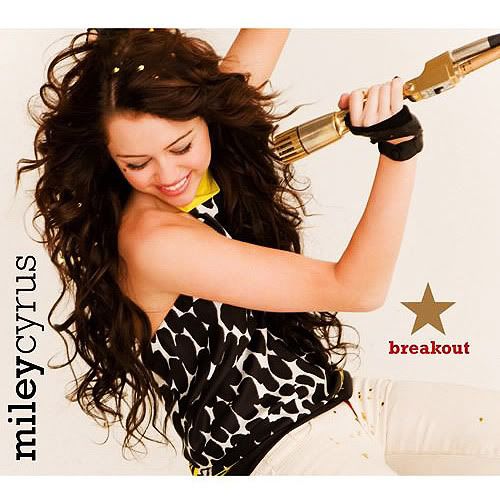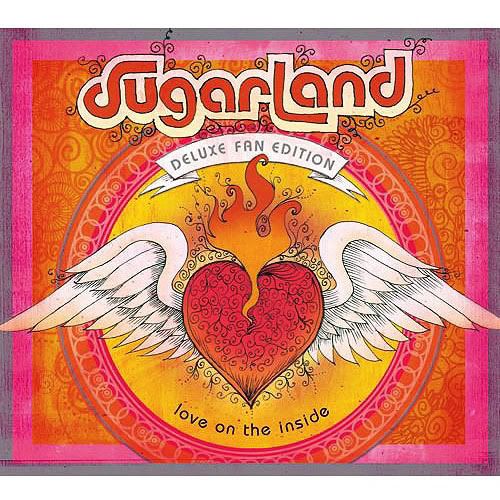 Comment! (0) | Recommend! | Categories: Aunt Sue [t], CDs [t], Estelle Getty [t], Golden Girls [t], Katy Perry [t], Jamie [t], Miley Cyrus [t], Sissys Car Trouble [t], Sugarland [t], New Layout [t]
R.I.P. Estelle Getty (Sophia Petrillo)
Sunday. 7.22.08 2:30 am
mood:
sad
listening to:
Miley Cyrus - I Miss You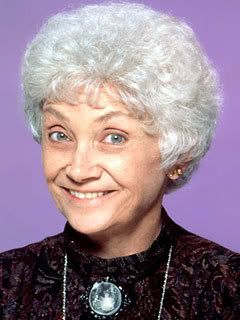 On July 22, 2008, at approximately 5:30 a.m. PDT, Getty died in her Hollywood Boulevard home in Los Angeles from natural causes (according to her manager), three days before her 85th birthday.
Each of Getty's former Golden Girls co-stars reflected on her death: Rue McClanahan told the Associated Press, "Don't feel sad about her passing. She will always be with us in her crowning achievement, Sophia." Bea Arthur said in a statement, "Our mother-daughter relationship was one of the greatest comic duos ever, and I will miss her." Betty White remarked, "The only comfort at this moment is that although Estelle has moved on, Sophia will always be with us."
In honor of Getty, Lifetime TV – which airs The Golden Girls – announced that it would air ten episodes of the series featuring the best of Sophia on Friday, July 25; fan voting for their favorite episode would be conducted on Lifetime's website, with the winning episode being aired last in the marathon.
Thank You For Being a Friend!
You will be very missed R.I.P.
Comment! (0) | Recommend! | Categories: Estelle Getty [t], Sophia Petrillo [t], Golden Girls [t]