I'm not alone Even when we're apart I feel you In the air
Thursday. 6.7.07 7:00 am
mood:
Thankful
listening to:
Ashley Tisdale - We'll Be Together
Hello Everyone! I can't believe it's been a whole month since I've lasted updated... I've been back to the doctors I had to have 10 tubes of blood drawn the other day and my tests didn't come back good :( my kidney function was high higher than it's ever been and my vitamin d was low and now I have vitamin d deficiency it was 14 and normal is 30 so that's just something else for me to have to worry about *Sigh* Mom bought me some gummy vitamin's I'm hoping those will bring up my vitamin d! When I went to the kidney drs he told mom to give me vitamin's and see if it helps and when I went to the thyroid drs he gave me some meds for my cold that I have my tyroid is normal thank God! it's just everything else that's been messed up now Please say a prayer for me that next time all my test will come back normal thanks. Last time I wrote about My Pawpaw well he's starting to feel so much better now! I don't think the drs are gonna have to take his toe off after all and I'm so happy :D Thanks to everyone that prayed for him because the prayers worked! thanks again Let's see what else has been going on, My friend Michelle is leaving this Friday for the Summer Friday is her Birthday I was hoping I'd get to see her before she left :( But it doesn't look like I'll get to, I'll be worried about Michelle, flying on a plane by herself I'm sure she'll be alright, But you know me I always worry about everything! Aunt Sue and Uncle Johnny will be here Friday and I think Mawmaw Graham will be here too, I can't wait to see all of them it will be good for all of us to get together I haven't seen Mawmaw Graham since Ron passed away and that's really sad to say. Next week is My cousin Jerri's wedding it's on the 16 the day Ron passed away and she invited us to come and I hope we get to go if something don't come up we are Isn't it odd how one day can bring happiness to one person and sorrow to another meaning Jerri getting married is happiness and Ron dying is our sorrow, you know? Life is a funny thing sometimes huh? Each day brings something new happening to me I'm learning more and more about myself everyday and learning that the friends I thought would always be around aren't and God brings people into your life when your at your lowest and when you need them the most there is always an Angel in disguise watching over you I do believe that, and I know they're watching over me God bought them in my life right when I needed them I was just too blind to see. My Angel Oracle I read tonight said the same thing and I thought that was so odd? Because I was thinking the same thing! It said "Maybe a friend has done something that really hurt you and now you feel disconnected from people you once relied on Maybe you have lost a loved one through death and you feel your heart is breaking You are not alone with what you are feeling!" it also said a lot more I was in shock! It said "This Angel is with you to bring about reconciliation or a new, and healthier circle of friends that are truly friends for you :) This Angel is with you right now to help you understand that death is not an end... and that the love you have shared with the person who has crossed is still very much alive, and well... and that it will help you to feel this connection you still share with them" I think that means Ron. I also think that's a good sign, I needed a sign somekind of ray of hope and I got it! What are the chances that I'd draw that card? one in a million that's why it's a sign I've waited a long time to get a sign, and I finally got one! the one I needed for so long... I feel like a weight has been lifted off of me I can breathe again thank God! You know the saying is true that, "God works in mysterious ways" yes he sure does Like I said before life is funny sometimes, and good things happen when you least expect them to happen :) you never know what can happen in the blink of an eye rather it be good or bad you just gotta have faith and hold on and pray that it will be alright that everything will work out in the end, and if it doesn't work out then it's not the end what's broken will be put back together again and it's not the end. I'm so blessed and thankful for everything I've got a lot more I want to write about before I go, you know I have to write about *everything else* that's been going on for starters, My friend Olivia left Ashley Tisdale Online because she said you never know who your talking to on the computer well, I agree with that and it is so true But I choose to trust My friends thought she trusted us I think she did, But maybe her mom and dad told her to not be on there anymore or someone said something to her either way, that's not like Olivia after all she made all of us signs saying she's glad we're all friends and that she loves us and stuff, you know? that's just so odd? Whatever the reason she left I will miss her and for that short time I was happy to call her My friend <3 and I wish her the best! and I hope she comes back someday. Speaking of Ashley Tisdale I started my own Ashley site I'll post the link to it later! I also got a new Greatest Journal My name there is ashtisdalefan if you have it add me! I've been working on my boards I now have 6 message boards Alanis', Ashley's, Darren's, Keith's, Melanie C, and Tori's and I co-mod a Ashley board with my friends Alyssa and Issa so I stay busy! I just started my Alanis, Darren, and Melanie C board I've had my Tori board since last year, But hadn't fixed it and I decited to fix it up! I need members I don't have that many I need to make banners and promote them I will when I have time I barely have time to updated once a month anymore UGH!! I'm so sorry about that But I can't stop my life I barely have free time for myself lol!and since everyone is coming in this weekend I really doubt I'll have any free time. I did have some free time Tuesday, and I went shopping! I bought Big & Rich's new CD and some Mary-Kate and Ashley Vanilla Pear lipgloss and some Bonne Bell Fanta lipgloss and some Secret Sparkle deodorant and Charlie a toy and me some sandles and a few weeks ago I bought Linkin Park's new CD and Gretchen Wilson's new CD! When I go shopping I shop til I drop and now I'm almost broke But got what I want. Mom bought me some High School Musical lipgloss with Ashley on them I love them and some Bonne Bell Cherry Coke lipgloss and Dad bought me some lipglosses and a lot of other stuff a keychain with my birthstone on it that I love and an S necklace for Shannon I've been wearing it all week :) I need to take some new pics lol! I will whenever I have free time maybe I will this weekend with my camera phone ok? :) Well now that TV season is over I'm bored I can't believe Apollo won Dancing With The Stars my Aunt Sue loves him I was hoping Joey would win I'm sad he didn't lol! I was hoping him and Ian and Billy Ray would be the final 3!! But Ian and Billy didn't make it, it was between Apollo and Joey and I was for Joey all the way it's too bad I would have loved to seen him and Ian or him and Billy Ray battle it out! oh well... Next year I heard Tori Spelling is doing the show I wish Jason would be on there :) But he'll be busy with his BabyGirl (yes they're having a girl) and naming it Shannon Just kidding again lol! But they are having a BabyGirl Tiffany said on TV they were! I also heard Mel B is doing Dancing With The Stars Emma Bunton did the show over in London I wish Mel C would be on there and Darren and Keith that'd be so cool :) In other TV news on Celeb Fit Club Dustin's still being an ass that's no surprize tho and on Charmed School Bootz left So I think the next to leave will be Pumpkin? lol! Jordin won American Idol I knew she would...But I still wish Blake would have won He will be like Clay Aiken and sale million's of CD's I know I'll be buying Blake's CD <3 ER is over for another season boohoo! What will I do without ER? Watch reruns lol! Shane West is a damn good actor! I would love to see him on another season of ER or even do his own TV show? ER won't be the same without him! I'll sure miss him. I'm gonna try to work on my GreatestJournal layout soon I want to try to find a pic of Ashley from the MTV Movie Awards and work on my journal layout and fix it up! One more thing Happy Belated B-Day Ella! and Happy B-Day Michelle! Love ya both Well I'm gonna go look for Ashley pics. Hope everyone has a wonderful weekend. <3
Much Love,
Shan
We'll be together come whatever
Not just staring at the stars
Just remember
That no one else could tell us who we are
We'll be together so don't ever
Stop listening to your heart
'Cause I can't turn mine off
*We'll Be Together* ~ Ashley Tisdale ~
My Ashley Site:
http://www.xoxstaringatthestars.co.nr
My Greatest Journal:
http://ashtisdalefan.greatestjournal.com
~ Big & Rich ~
~ Gretchen Wilson ~
Linkin Park
Comment! (0) | Recommend! | Categories: Angels [t], Aunt Sue [t], Alanis Morissette [t], Ashley Tisdale [t], Ella\'s Birthday [t], Doctors [t], Dancing With The Stars [t], Darren Hayes [t], GreatestJournal [t], Jason Priestley [t], Prayers [t], Keith Urban [t], Melanie C [t], Mawmaw [t], Michelle\'s Birthday [t], Pawpaw [t], Ron [t], Sick [t], Oracles [t], Uncle Johnny [t]
I get the feeling that lately nothing ever really lasts
Friday. 7.13.07 7:00 am
Comment! (0) | Recommend! | Categories: Aunt Sue [t], Ashley Tisdale [t], Bon Jovi [t], CD\'s [t], Darren Hayes [t], Doll [t], Deviantart [t], Ginger [t], Jason Priestley [t], Jerri\'s Wedding [t], Keith Urban [t], Kelly Clarkson [t], Ron [t], Pawpaw\'s Birthday [t], Miley Cyrus [t], Pics [t], Side Order of Life [t], Sick [t], The Spice Girls [t], Uncle Johnny\'s Birth [t]
All she see's is hurt and pain And she wants to break the chain
Sunday. 3.4.07 4:00 am
Chin up a happy mask was never Your best disguise
Monday. 5.7.07 7:00 am
Comment! (2) | Recommend! (2) | Categories: 90210 [t], Ashley Tisdale [t], Aunt Sue [t], Fall [t], Friends [t], Fancy [t], Bubbles [t], Charlie [t], Dancing With The Stars [t], Darren Hayes [t], Keith Urban [t], Jason Priestley [t], JournalSpace [t], Summer [t], Kimberly Locke [t], Pawpaw [t], New Layout [t], Michelle [t], Miranda Lambert [t], Ron [t], Tori Amos [t], Uncle Johnny [t]
When I dream I can't sleep When I miss I miss you
Monday. 6.23.08 2:00 am
mood:
drained
listening to:
Ferras - Don't Give Up
Hey Everyone! I haven't made a real update in forever my life has been super busy But first I should let everyone know that my Dad is doing better now thank God :) he still has a lot of weight he needs to gain...But he hasn't had anymore seizures! So, that's the best news! Thanks again for everyone who has said a prayer for Dad keep on praying for him and us, and I'll keep you all updated on how he's doing ok? My Aunt Sue and Uncle Johnny are here so are my cousin's Patti and Jamie and all of my other cousin's I can't even name them all there's so many! I didn't get to see them But once while they were here But they were busy and we have been busy! Friday Mawmaw Graham and Aunt Arba came up to visit Arba said my cousin Angie has been sick said she almost had a stroke it was because of her Asthma medicine I have been so worried about her she's doing better But keep her in your prayers. Saturday Pawpaw and Diane came up with her sister Jane and Jane's husband Jim we sit outside and had a fire and I gave Pawpaw his B-Day stuff his B-Day is today he's 65 Happy B-Day, Pawpaw! Love ya! anyway I plan on calling him later on today to wish him a Happy B-Day! he hasn't been feeling good lately I have been worried the drs think he might have a blockage somewhere so please say a prayer for him. Sunday I didn't do anything, it was a rainy day and I slept most of the day *yawns* me and Sissy sit outside and me, her, and Mom went to Moe's and got Milkshakes when we came back me and Sissy rode around the park and told my cousin Jacob bye and I'd see him next time next summer he's only 9 years old But he's so sweet too bad we didn't get to spend that much time together there's always next year. Today is Monday, like I said I don't have anything planned besides calling Pawpaw! we took some new pics and I plan on posting those *sometime* in the near future other than that, there's been nothing else going on... like I posted the 16th made 2 years since Ron died! :( and Ron's Aunt Livie passed away my great great Aunt :( But once good thing has happenend my cousin Jerri is having a baby I'm so happy. I ended up calling Pawpaw and wishing him a Happy B-Day! he said he had a party! I told him I'd love to have some cake But me and Sissy was gonna go and go to the store and we couldn't come over (I told a little white lie I wanted to surprize him) So, we went over there and Jane and Jimmy was there and Diane we all ate cake and Pawpaw was so happy to see me! I'm really happy we went over to see him! :) he gave me a bracelet, some rings, and a pair of sunglasses, he's always so sweet! and Diane and Jimmy bought me some candy...from a girl that was selling stuff for her school that was so sweet of them :) before that Sissy bought me a drink from Taco Bell it has real Strawberries in it I could live on Stawberry flavored stuff haha Sissy is so sweet to me too, we always have fun with eachother when we got out I wish we could have stayed longer But it was late and Sissy had to stop at Riteaid and to get water, after that we came home it was almost 9:30 when we got home we ate dinner and Aunt Sue and Patty came over and they stayed for alittle while I just added a little bit to this entry I didn't want to retype another journal entry. Again sorry for not updating like I used to But my life stays busy I don't have time I do read everything you all post tho I hope everyone is doing well and life is good I'll try to update again soon But my soon is months from now you all know that lol! One more thing check out Ferras and Katy Perry they're amazing 2 of my favorites! and for everyone on Live Journal, Insane Journal, and NuTang I just wanted to let everyone know that I got a new account on melodramatic.com and deviantart my name is myyourheart So, if anyone has accounts at those sites add me ok? thanks! leave me some comments I'd love to hear how everyone's summer has been so far? Anyway, I'm gonna go listen to music and finish posting those new pics I promised.
Much Love,
Bee
Comment! (0) | Recommend! | Categories: Aunt Arba [t], Aunt Sue [t], Aunt Livie [t], Angie [t], Cousins [t], Dad [t], Diane [t], Family [t], Ferras [t], Jerri [t], Jamie [t], Jane [t], Jacob [t], Jimmy [t], Katy Perry [t], Mawmaw Graham [t], Mom [t], Music [t], Milkshakes [t], Pawpaw [t], Pawpaw\'s Birthday [t], Pics [t], Patty [t], Prayers [t], Ron [t], Rain [t], Sissy [t], Summer [t], Uncle Johnny [t], Upd [t]
It's the weekend and I know that you're free So pull on your jeans and come on out with me
Sunday. 6.29.08 2:00 am
mood:
sleepy
listening to:
Keith Urban - Jeans On
My weekend was good, I didn't do anything until Sunday, we had a family cookout at Aunt Sue's for Patty, and for Jamie 'cause they are going back home on Monday It was just Aunt Sue, Benny, Barbra, Jamie, Patty, Sissy, Dad, Mom, Me, Our Dogs Charlie, Chewy, and Ginger we ate meatballs, hot dogs, hamburgers, and potatoes we stayed late and then we went to Walmart to get Sissy a battery for her car her battery was dead, and her car wouldn't start I wanted to look around Walmart but Mom had to get back before it got dark to put Sissy's battery in it's fixed now yay! Anyway when we got home I got my IPod and went out to swing and it started to rain! and I had to come in and got online I just wanted to make a quick update on how my weekend went. How was everyone's weekend? I hope it was a great one.
Much Love,
Bee
Comment! (0) | Recommend! | Categories: Aunt Sue [t], Benny [t], Barbra [t], Cookout [t], Car Battery [t], Jamie [t], Patty [t], Sissy [t], Dad [t], Mom [t], Me [t], Charlie [t], Chewy [t], Ginger [t], Rain [t], Weekend Update [t]
And now we're standing in the rain But nothing's ever gonna change
Tuesday. 7.22.08 2:00 am
mood:
tired
listening to:
Miley Cyrus - 7 Things
Well, it's only been a week since I last blogged and a lot of stuff has been going on for starters...I've been sick I had a bad Migraine headache and I had to sleep it off and My Aunt Sissy's car has been messed up and we had to take it to the car shop we went to Walmart and I got Miley Cyrus and Sugarland's new CD's they are great and I got a Cherry Chapstick Katy Perry fan much? and a Pink Tinkerbell hair wand we got food to take home and on the way back home it started pouring the rain!! When we got home My Dad said Aunt Sue came over she said my cousin Jamie got his hand cut open and he had to have surgery and he now has 60 stitches!! *ouch* he's coming in next week to stay here a month, I wish Patty was too But she's not it will be good to see Jamie I'm glad he's alright that scared me when Dad told me. Estelle Getty from The Golden Girls passed away today I'm very sad to hear that :( I love her on The Golden Girls she will be missed dearly by all who she made laugh Estelle Getty may be gone But Sophia Petrillo will live on in our hearts and homes forever! I know she's making the Angels laugh in heaven like she did here on earth R.I.P. Estelle Getty! thank you for all the laughs, and thank you for being a friend! I can't believe Lifetime TV will quit showing The Golden Girls in 2009 But it will be on Hallmark Channel and WE TV I'm glad it will still be on and they didn't take it off for good! The Golden Girls is a classic and should be on forever (at least I think so) I never watch Hallmark Channel that much just to watch reruns of 7th Heaven but now that The Golden Girls is gonnabe on there and WE TV I'll watch it more often. I redid my LiveJournal layout I fixed it Miley Cyrus I have been meaning to change it I just got around to fixing it lastnight I meant to last week But then I got sick... and I didn't feel good and I had to wait next week I have to start updating my site I haven't updated my piczo site in a long time I need to change my layout and add new pics of me and my friends so if you want your pic on my site let me know ok? or you can just leave me a pic of you in my comments or email me one thank you! I also accept sign pics you make me I love seeing pics that my friends make me! :) and if anyone has piczo add me :) that's the way you know when I update my site I'm sleepy I have had a long day I think I'll go listen to some music then go to sleep I hope everyone has a wonderful weekend! leave me some comments if you want.
Much Love,
Shan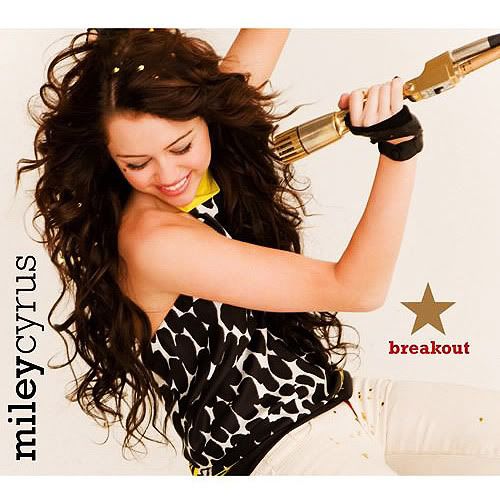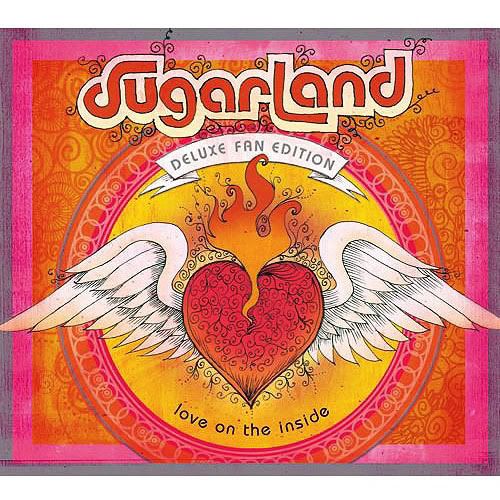 Comment! (0) | Recommend! | Categories: Aunt Sue [t], CDs [t], Estelle Getty [t], Golden Girls [t], Katy Perry [t], Jamie [t], Miley Cyrus [t], Sissys Car Trouble [t], Sugarland [t], New Layout [t]