Friday. 4.4.08 5:23 pm
Today we had our classified employee day. We have a cart parade where each division/department creates a theme and decorates a work cart. This year we did Alice in Wonderland. It was so cute and creative. We had some of the staff dressed as cards and others were main characters. I was the photographer. Here are some of the pictures. KEEP IN MIND... THESE ARE MY CO-WORKERS.
Here are the characters: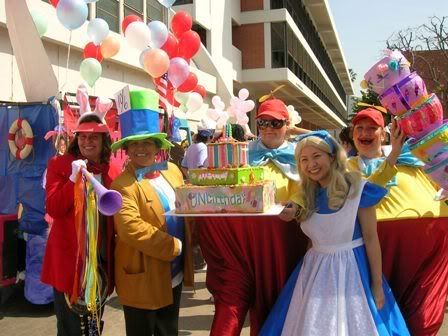 These are the cards and Alice being silly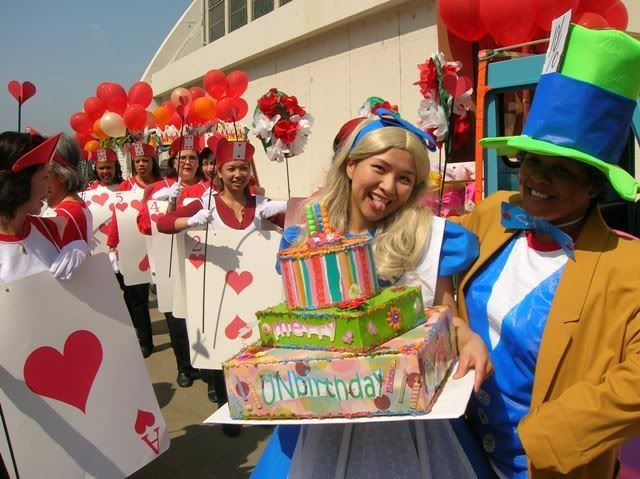 Finally, I got in on the action!!!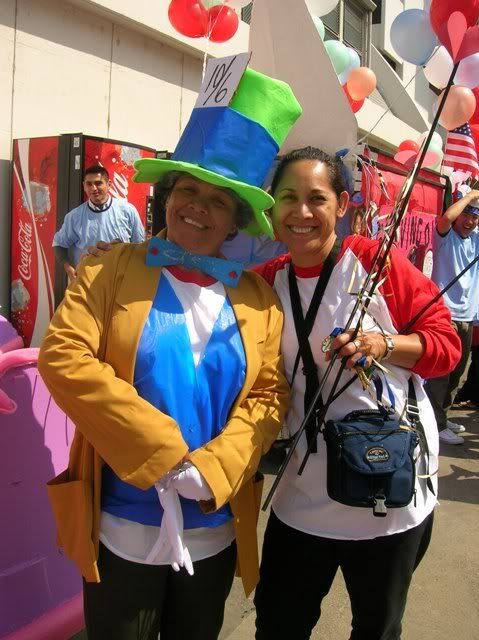 Categories: Classified [t], employee [t], alice in wonderland [t]
Aww
Even photographers can get dressed up...
Either someone had random card costumes lying around, or someone had to make those? Looks like you guys went all out, I hope yours was the best...if anyone else outdid you'd I'd like to see that o_0
»
The-Muffin-Man
on 2008-04-04 05:46:07
Your picture reminds me that my high school uniform looks like Alice's costume...
Re:
I hate slow interenet the most! I have this file downloading which has been 63% for the longest time and I need the file to do my report! Stupid internet!
»
Nuttz
on 2008-04-05 08:34:33
awww. thats cute. I wanna do that at work.
oh wait... I'm a character at work anyways.
:P
»
D0WNB34T
on 2008-05-04 02:59:22
If you are a member, try logging in again or accessing this page here.