Wednesday. 3.14.07 10:35 pm
I went to tmobile today to get a new sim card for my son. While I was there I found out I was eligible for a phone upgrade. I saw this cute little nokia phone. I dont particullarly care for nokia since I have had my history of problems with them. I really like motorola but the new razor has not come out yet.
Anyhow, I should be getting the new phone in about a week. Luckily my sisters celphone just broke so I will send her my Razor once I get my new nokia...
What do you think??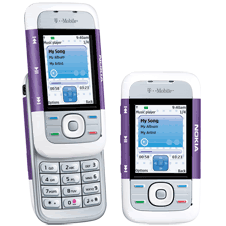 Comment! (7) | Recommend! | Categories: tmobile [t], changbang [t], lazypuppy [t]