Tuesday. 6.19.07 11:30 am
I have been hooked on this HBO show called,
Rome
. I don't really care for history or politics but this show has caught my interest. Nope there are no handsome actors in it but something about it intrigues me. I just cant figure out what it is.
The
cast and crew
are a bunch of people I have never seen before. You know how HBO does that. Just like how they did with the Sopranos and Six Feet Under. Anyhow I think it is the consipiracy and wondering if all of that really did happen. They can easily convince me since I know jack crap about history. LOL!
Ah Ha!!! I've got it!!! I am taken in by all the SEX they have on that show. I mean serious nudity and SEX to the extent of soft porn. ha ha. I could not believe it! I thought OZ was bad but this show is worse. It is much more graphic!!! I mean the sex scenes are almost rated X!!! Whew! I am glad I was able to analyze THAT one!
Comment! (7) | Recommend! | Categories: hbo [t], rome [t], ceasar [t]
Wednesday. 2.21.07 11:30 am
I have been training in karate as I always have been and I have also been working out at the gym. I have been trying to lose weight and tone my muscles. So anyhow, for about a month now I have noticed that my knee has been causing me problems. At one time it buckled during my karate workout.
Shortly after that I felt pain in my hip. I went to the chiropractor and asked him to adjust me knee and he kind of looked at me strangely. But I still felt alot of pain the next day. Shortly after that I felt burning in my lower back. I was wondering what the hell is going on!!?? I went to the chiropractor again yesterday and found out that I have a "t-band injury". What is it?? This is what I found.
ITB - iliotibial band syndrome - the BIG 5 - common running injuries
Iliotibial Band Syndrome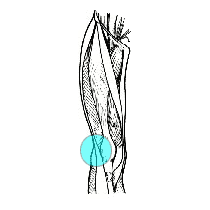 Definition:
Pain and inflammation on the outside of the knee, where the iliotibial band (a muscle on the outside of the thigh) becomes tendinous, and results in a friction syndrome by rubbing against the femur (thigh bone) as it runs alongside the knee joint.
illitibiol band syndromeSymptoms:
Initially, a dull ache 1-2 kilometres into a run, with pain remaining for the duration of the run. The pain disappears soon after stopping running, later, severe sharp pain which prevents running pain is worse on running downhills, or on cambered surfaces pain may be present when walking up or downstairs.
Local tenderness and inflammation
Causes:
Anything that causes the leg to bend inwards, stretching the ITB against the femur overpronation (feet rotate too far inward on impact) tightness of the ITB muscle lack of stretching of the ITB incorrect or worn shoes excessive hill running (especially downhills) and running on cambered surfaces overtraining
Comment! (7) | Recommend! | Categories: ilotibial band syndrome [t], running [t], knee injury [t], femur [t], tendinous [t], pain [t]