Friday. 3.2.07 4:08 pm
I plan to go to Las Vegas during spring break. I finally got approval from my boss to take my vacation! Whoo Hoo!
Flamingo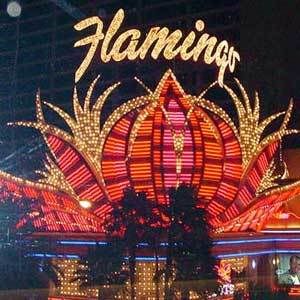 Aladin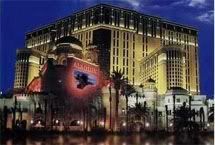 I am still trying to decide between two hotels, The Flamingo or Aladin??
Does anyone have any information on either hotel that might help me to make my decision?
Comment! (5) | Recommend! | Categories: las vegas [t], aladin [t], flamingo [t]
Saturday. 3.3.07 9:10 am
After talking with some people who are "experts" on Las Vegas I have decided to go with Aladdin. Right now it is being remodeled. By the time I go in April, the remodeling should be done. That sounds really good. I hear the food at Aladdin is also better than the Flamingo. The Flamingo is one of the first hotels if not the first hotel in Vegas built on the strip. It has never been remodeled so that was kind of a downer for me. I also just found out that Aladdin has a spa that has massage therapy, facials and they even do teeth whitening!!!
Here are some shots of the Aladdin:
Comment! (5) | Recommend! | Categories: las vegas [t], hotels [t], aladdin [t]
Friday. 4.13.07 2:59 pm
I am back from my short, little, vacation and I am so glad that I went. I had a lot of fun. I just wish I were able to take more pictures. As soon as I can I will post the pictures.
On the first day we walked so much and went so many places that by 10pm I was ready to cry with pain. I could not take it anymore. As I retired to my bed after a nice HOT shower, my friend hit the JACKPOT on one of the machines. She came upstairs 1,800 dollars richer. Of all the lousey luck! ha ha. I am glad that she won because she is a good person. She took care of me after my surgery. That's my neesan!!
PICTURES TO FOLLOW!!
Comment! (6) | Recommend! | Categories: vacation [t], flamingo [t], las vegas [t]
Tuesday. 4.17.07 2:30 am