Wednesday. 2.21.07 11:30 am
I have been training in karate as I always have been and I have also been working out at the gym. I have been trying to lose weight and tone my muscles. So anyhow, for about a month now I have noticed that my knee has been causing me problems. At one time it buckled during my karate workout.
Shortly after that I felt pain in my hip. I went to the chiropractor and asked him to adjust me knee and he kind of looked at me strangely. But I still felt alot of pain the next day. Shortly after that I felt burning in my lower back. I was wondering what the hell is going on!!?? I went to the chiropractor again yesterday and found out that I have a "t-band injury". What is it?? This is what I found.
ITB - iliotibial band syndrome - the BIG 5 - common running injuries
Iliotibial Band Syndrome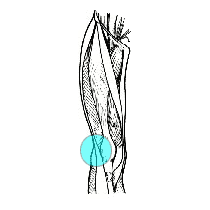 Definition:
Pain and inflammation on the outside of the knee, where the iliotibial band (a muscle on the outside of the thigh) becomes tendinous, and results in a friction syndrome by rubbing against the femur (thigh bone) as it runs alongside the knee joint.
illitibiol band syndromeSymptoms:
Initially, a dull ache 1-2 kilometres into a run, with pain remaining for the duration of the run. The pain disappears soon after stopping running, later, severe sharp pain which prevents running pain is worse on running downhills, or on cambered surfaces pain may be present when walking up or downstairs.
Local tenderness and inflammation
Causes:
Anything that causes the leg to bend inwards, stretching the ITB against the femur overpronation (feet rotate too far inward on impact) tightness of the ITB muscle lack of stretching of the ITB incorrect or worn shoes excessive hill running (especially downhills) and running on cambered surfaces overtraining
Comment! (7) | Recommend! | Categories: ilotibial band syndrome [t], running [t], knee injury [t], femur [t], tendinous [t], pain [t]
Sunday. 3.11.07 12:59 pm
Yesterday I did something seriously bad to my back. I sneezed and then I got frozen in a forward bending position. I cant straighten up. I cant get in an out of bed. I am not sure what I am going to do. I cant even drive.
Comment! (3) | Recommend! | Categories: changbang [t], kirei [t], injury [t], back [t]
Thursday. 3.29.07 2:36 am
First of all, thank you to everyone for your kind words on my last blog. I greatly appreciate it.
I saw the back surgeon today. He is the one that is going to perform the surgery. I was a little nervous but he was very nice. He gave me three options... 1. Live with the pain for the rest of my life. 2. get a shot in my back then when it wears off either get another shot or live with the pain. and 3. surgery.
Well with these options which would you pick. The surgery is only going to take one and a half hours and I will get to come home. I was like what did you say? I am going to be an out patient? In a way that is good. I just go in, he makes a little incision in my back and pulls that piece out. He said I should start feeling 100% better within 24 hours. That is amazing!
Surgery is scheduled for next week monday. Somehow I am feeling guilty about not being at work. Why do I feel this way? I should not feel responsible for my job right now and I should be concerned about my health. What is wrong with me?
Comment! (10) | Recommend! | Categories: operation [t], injury [t], surgery [t], elessar [t], changbang [t], ranor.nutz [t], mockiller [t]