Sunday. 11.19.06 5:39 pm
I am of hawaiian decent and I feel as if I have abandoned my own culture. I use to study hula and hawaiian stuff but I gave it up because of my hatred for doing so much and getting nowhere. I was always counted on to do the most work for the group and yet I was never rewarded with a title or position. Everyone wants to be recognized. Insted my labels were, "Randy's wife" or "Rolanda's niece". I never had my own identitiy. I feel as if I am an enemy to my own culture. I do not go to hawaiian functions or festivals anymore. I still eat hawaiian food though.
kkama67
Comment! (4) | Recommend! | Categories: culture [t], hawaiian [t], enemy [t], hula [t], [t]
Monday. 7.9.07 6:26 pm
The first day of class at my new school was GREAT!! I enjoyed it alot. There were about 7 adults and 3 kids. Everyone seemed to enjoy themselves. I worked out with the class a little bit and got a bit sweaty. The rest of the class, on the other hand were really sweaty.
I just spoke with a friend of mine and she offered to be my personal business consultant. That is cool. She is a graphic designer and does freelance work. She came up with a logo for my business cards which is really cute. When we come back from hawaii, my family and I, I will get together with my marketing/business consultant to print the new business cards and come up with other marketing ideas. whoo hoo!
Pretty exciting stuff....
Comment! (4) | Recommend! | Categories: hula [t]
Friday. 6.8.07 11:52 am
I finally did it! I made my website and I am going to begin teaching!! Whoo hoo! I am hoping this will go well but I need to ask a favor of anyone that reads my blog.
Can you help me get my website off the ground by leaving a comment on my websites
guestbook
? Something positive would be nice.
My web address is: http://www.freewebs.com/kkama67
THANK YOU EVERYONE FOR YOUR SUPPORT!!!
Comment! (6) | Recommend! | Categories: hula [t], hawaii [t], dance [t], kkama67 [t], changbang [t]
Saturday. 12.9.06 6:41 pm
This is Nutangs CHANGBANG dancing hula...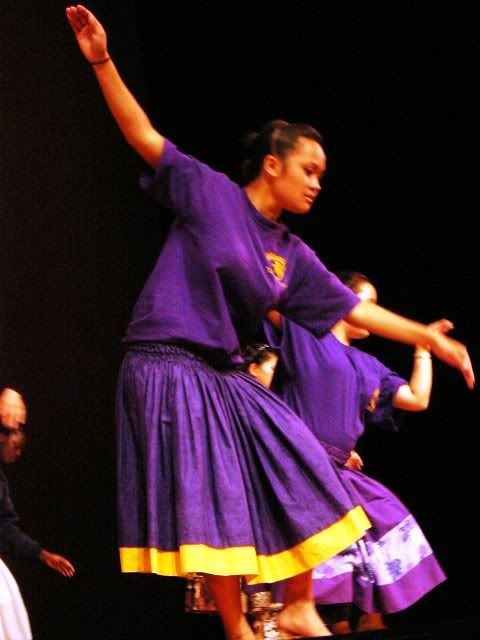 I was thinking about opening up a hula studio and teaching hawaiian dance. I am planning on opening the school in an expensive area. It is up on a hill where rich people live. They have their own little community of yuppy people that dont like to come down the hill to socialize.
I think I just came up with a name for my school... "Aloha O Panaewa Dance Studio"
How does that sound?
I want to use that name because it is a part of my daughters hawaiian name.
Comment! (5) | Recommend! | Categories: hula [t], changbang [t]