Friday. 4.4.08 5:23 pm
Today we had our classified employee day. We have a cart parade where each division/department creates a theme and decorates a work cart. This year we did Alice in Wonderland. It was so cute and creative. We had some of the staff dressed as cards and others were main characters. I was the photographer. Here are some of the pictures. KEEP IN MIND... THESE ARE MY CO-WORKERS.
Here are the characters: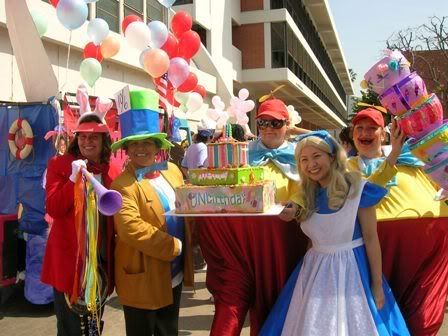 These are the cards and Alice being silly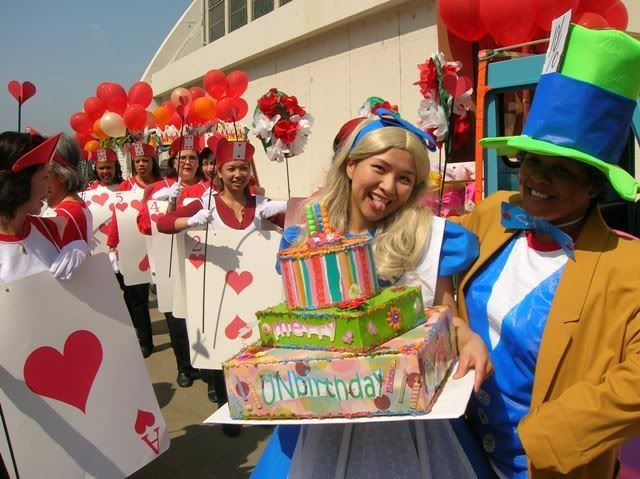 Finally, I got in on the action!!!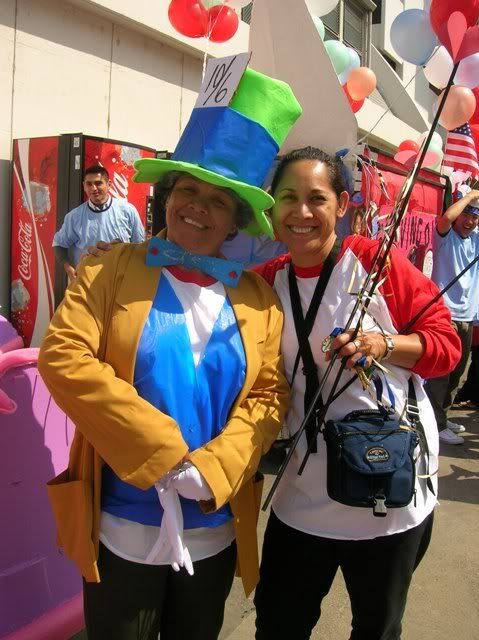 Comment! (3) | Recommend! | Categories: Classified [t], employee [t], alice in wonderland [t]