WHEN YOU WALK BY EVERY NIGHT TALKIN' SWEET AND LOOKIN' FINE I GET KIND'A HECTIC INSIIIIIIIDE! Oh, baby, I'M SO INTO YOU DARLIN IF YOU ONLY KNEW ALL THE THINGS THAT GO THROUGH MY MIIIIIIND BUT IT'S JUST A SWEET SWEET FANTASY BABY
Tuesday. 5.20.08 1:35 pm
"Can you just hold this for a few more minutes? I'm gonna' go get some food downstairs," I tell the lady at the circulation desk as I hand her the book I reserve hours earlier. Although it was somewhere around 8 AM, I had already been in the library for an hour or so to study for my final. Anyway, the woman hit me with one of those stale faces. Like :
Like a true Texan, I moseyed on over to the cafeteria beneath the library and ordered a Tex-Mex breakfast: Two bean and cheese tacos and a biscuit.
It's around 8:10 and I'm wondering if I should sneak my food back to the library or eat in an almost-empty cafeteria. Luckily, I chose the latter.
"Hi," I say to Estrella, a woman whom I saw sitting alone in the cafeteria. We had a class together and spoke once earlier in the semester. As I sit down, she places a hand to the side of her face and adjusts her glasses. I knew at that moment that I had made a good decision. Only cool people wear glasses. Proof: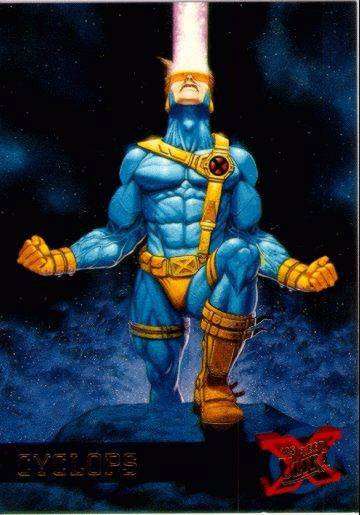 -- Back to the story --
We ate breakfast together and ended up hanging out for six hours. It wasn't until the around the fourththat I asked her her name, and it wasn't til the fifth that she taught me what it meant to truly meant to
Superman a Ho
. It wasn't until the sixth that I asked her for her number. Then, I went and took my final (not-countdown) final. Then I went home and hung out with my soon-to-be-ex-roommate Matthew. He's moving out of the apartment to go to a medical school on the other side of town.
I've had a few roommates in my collegiate career. A malaysian foreign-exchange student named Chern was the first one I met when I came to my dorm in the fall of 2006. We weren't that close, so I wasn't too upset when he left after a semester
Adrian was the next one I met. We ate lunch/dinner together, but seldomly hung out when we weren't home. Adrian lived with me for a full year before moving back home to be closer to his girlfriend. I met John a few days after Adrian, and a few days before my first year of college begun. I was closer to John than Adrian and we lived together for a year and a half before he moved back home find himself. Matthew moved in a semester after John, Adrian, and I to replace Chern, and after Adrian left, John, Matthew and myself moved into an apartment with the sultan of Satan, Alex.
Alex... I didn't like him. He was creepy and he ate my baked doritos and he played guitar hero 3 loud at night in the living room and he always had people over drinking and playing poker and he didn't even go to school and he drank nothing but haterade. Oh, and he was no worse, nor better, than myself. I lived with him for a semester.. he left when John left and a guy named Albert replaced him.
Albert is from Laredo, which is right at the border of Mexico. He and I get along fine even though I don't understand what he's saying half the time. Then again, most people don't comprehend what I'm saying ( or writing ) half of the time either.
And another thing... Vee found my Nutang. I'm not sure how.. or WHY, but yeah. ( A little stalkerish if you ask me) That's why I haven't been updating a lot recently. It doesn't bother me that much anymore, so I hope to update more.
Oh, and I know I'm a little late to weigh in on the gay-marriage topic, but I gotta' say..
Real talk: The Spurs are gay. Thanks for doing what my Mavs couldn't do and knocking out the Hornets, but seriously.. when I first heard about the Gay Marriage thing in Calfironia, I thought to myself "Self, I bet Tony Parker'll dump Eva Longoria (YAY) and go marry Tim Duncan." Go 'Sheede Wallace!
One last thing: people with glasses make those without look "special."
who is Vee again?
»
Zanzibar
on 2008-05-20 03:18:30
That would be pretty awesome, any other time than when he'll be in town. It's ridiculous actually.
»
bifocalLs
on 2008-05-20 03:35:16
Nah. I could never leave the 'Tang. At the very least I'll drop by to put up new music. lol. Which I need to do.....
»
Praetorian
on 2008-05-20 03:37:54
I have glasses but I don't wear them much.
»
lyndeep
on 2008-05-20 06:19:42
People with glasses do rock. Lol, the Animal picture is great.
R:C - The bible study I'm going to is reading them. It's Presbyterian Women and those two books are the ones that feature women as their main characters.
»
jinyu
on 2008-05-20 08:37:09
I cracked up at Cyclops
People...
*gets a phone call*
What was I saying...
»
middaymoon
on 2008-05-20 09:57:27
and I say hey! what a wonderful kind of day, when we can learn to work and play and get along with each other.
when are you coming to agg town?
»
of_your_mind
on 2008-05-20 10:02:02
CAT = culture, art, & technology. it's like an english class for the college im in at ucsd.
done with finals awhile ago, eh? don't rub it in... im still sad about having more than one midterm in a quarter system for a class.
i wear glasses sometimes! am i cool? :D
»
tiffany
on 2008-05-20 10:29:30
It's not fair. I've always wanted glasses (so that I could be as cool as ARTHUR), but I've been cursed with perfect vision! Poo.
»
Sarah
on 2008-05-21 02:04:23
Bean and cheese tacos? :S
»
randomjunk
on 2008-05-21 02:28:02
that bean and cheese taco looks spectacular.
»
adreen
on 2008-05-21 01:22:45
i have missed you.
that's all.
»
bananaface
on 2008-05-21 05:30:56
Not to stretch your page, but...
http://black20.com/news/wednesday-may-21-2008
»
middaymoon
on 2008-05-21 08:31:25
I'm at home?
»
bananaface
on 2008-05-21 11:59:02
I may take you up on your offer.
I've already got a Viennese waltz, a cha-cha, and a samba choreographed in my mind. I'm sure that Cheryl Burke won't mind. (I kinda assumed she would be my partner because she's local.)
»
ranor
on 2008-05-22 03:27:33
Now that I'm able to see all the pitures you posted, of course some people dont look special because they think they're not.
My brother and grandmother are 4 hours away but after sunday it'll be about 15-30 minutes depending on the traffic. Only my aunt, I send her here when I'm lazy to re-type what I just posted, and Xboyz read my blog.
»
Nuttz
on 2008-05-22 10:32:20
Yup
I agree cool people were glasses women can look soooo good with them. I hit on the gay marrige thing. Yea don't try that unless you are ready for a fight.
»
jacyhenry
on 2008-05-23 12:35:16
Yup yup
I am so into the nerdy look. I really like the librarian look. Short hair is a plus.
»
jacyhenry
on 2008-05-23 12:39:24
Well, yeah....
but It's in a teacher classroom...:0
»
middaymoon
on 2008-05-23 07:46:06
Rosario Dawson, EH?
»
Zanzibar
on 2008-05-24 01:51:07
well, if you're interested in vegan shoes, my fav brand is patagonia...planetshoes.com has a vegan section (and eco friendly!)
»
amy
on 2008-05-24 09:57:04
thanks didi!! *hugs*
»
Nuttz
on 2008-06-07 06:31:59
Who knows it.
Let's try be reasonable.
phentermine without prescription
The excellent message))
cheap zoloft
In my opinion you are not right. I am assured.
buy tramadol
On your place I would not do it.
buy ultram online
Very good piece
buy Valium online
903e42
»
Arnold
(82.206.129.160) on 2010-09-03 08:16:50
It is scandal!
Very well, that well comes to an end.
cheapest xanax
Bravo, remarkable phrase and is duly
cheap ultram
What useful topic
xanax gg249
In any case.
cheap generic xanax
Where I can find it?
order xanax online without prescription
113911
»
Cole
(187.4.128.12) on 2011-06-08 11:44:26
Please, keep to the point.
It agree, very good message
buy soma
I am ready to help you, set questions.
xanax bars online
Have quickly answered :)
buy vpxl online
Allow to help you?
diazepam prescription
Likely yes
buy phentermine online
13911ce
»
Leon
(187.38.169.25) on 2011-07-08 04:15:07
ytuty
»
sfdgfdsgsfdgh (109.194.136.10) on 2011-09-12 01:57:51
etryretyrety
gfhfh
»
sfdgfdsgsfdg
(109.194.136.10) on 2011-09-12 02:44:10
hgkjhgkhgjkjhgkg
hgjghjghjhg
»
Maximillian
(109.194.136.10) on 2011-09-12 02:45:40
hgjghjghjhg
»
Alvin (94.181.167.79) on 2011-09-13 08:09:39
mwtrcbzkpoku
hgjghjghjhg
»
Lazarus
(94.181.167.79) on 2011-09-13 08:16:07
If you are a member, try logging in again or accessing this page here.