Friday. 8.15.08 10:21 pm
romanticocabrita: Well.
romanticocabrita: You're kinda looking for something deep in the wrong place.
romanticocabrita: Haah.
romanticocabrita: It's Youtube.
wiseguysupreme4: Yeah, but what IS youtube?
romanticocabrita: Video sharing.
wiseguysupreme4: It's the butthole of the internet.
romanticocabrita: I know.
romanticocabrita: Well that's just lovely.
wiseguysupreme4: But what better place to find out what we humans have been feeding it?
While I'm on the subject (not internet waste, but good analogies):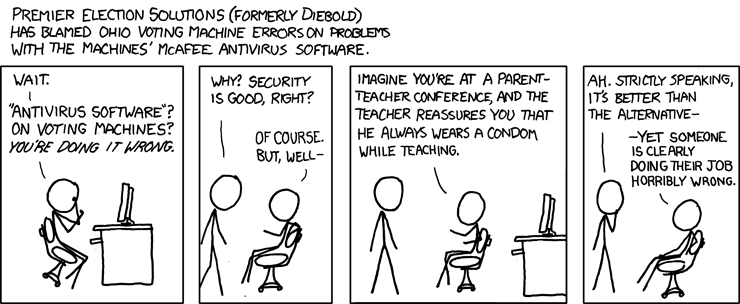 Click for a bigger version
And WOW, I updated before randomjunk commented my post. Or maybe she just wasn't interested.
Comment! (7) | Recommend!
Thursday. 8.14.08 10:36 pm
Mini version of this in the upper right, by the way. If anyone missed that.
Good job, Zune!
Comment! (2) | Recommend!
Wednesday. 8.13.08 1:23 pm
I'm curious about the way some things become so popular, even if they're just mediocre. The problem is that I don't partake in those things, (i.e. the Jonas Brothers or Twilight series) so it's hard for me to say how well or poorly done those things really are.
I CAN say, though, that Weezer's new album has at least 5 great songs (I heard them on the radio) and that, unfortunately, I think the Pork and Beans video is just as awesome as everyone else thinks, which was probably the point. It's so obvious that they wanted attention for that song/video, but they did such a good job that I grudgingly love it anyway. -sigh-
And hey, check it out. I'm not such a whiny little prick anymore. About, say, half of my posts from this year so far have been depressing, angry, whiny, or just a chore to read. (Trust me, I know. And I'm sorry!) The other part was probably me recounting an event that I wanted to commit to history, so they don't count.
The point is, those feelings are mostly gone. Yes, I still get frustrated with people. A lot. I still can't quite let things that I deem bad go; I still go out of my way to try to fix everything that I think is wrong. But, overall, I have a thoroughly better outlook on life, and I have a better understanding of why I act the way I do. Best yet, I want to fix it.
Life isn't exactly pleasant, but I'll live. With
some
help.
Comment! (6) | Recommend!
Saturday. 8.9.08 2:10 pm
If I'm lucky, I can hang out with KILO! today. That'd be great. Yus.
Yesterday started out a little hectic, but was overall the best day I've had in a while. I went to a picnic with Katie and Co., made a new friend, discussed the intricacies of the Half Life series, trolls, and teamwork, and ate lots of snack food. After that, I stayed at Katie's house with Kierra (whom I haven't seen ALL summer because she never gets out. D:) and Mark (whom I'd just met). When Mark left, Britney came. And then things got really hysterical. There were three cakes. This is important.
NOTE TO KATIE and BRITNEY: I want all those pictures and videos. Please? I'd love you both forever and ever.
Man, but I was tired after that. Garsh.
Comment! (5) | Recommend!