Sunday. 8.17.08 3:30 pm
I keep refreshing nutang as if I expect something to happen. But nothing is.
I think it's because I have a new writing. And unlike normal, I'm waiting to make sure it's quite finished and as well done as possible before I put it up. I have plans for this.
But, wow, am I impatient.
Comment! (7) | Recommend!
Sunday. 8.17.08 9:27 am
We went to Katie's house yesterday morning. "We" being Sarah, Britney, and me. (Yes, the correct word is "me" and not "I".) At first she was still packing, so we just kind of got in the way and played with each other. But then she settled down for about 15 minutes, and we all sat on the couch. I was wearing my glasses. Randomjunk, this is important.
We all took turns bear hugging her when she was trying to get in the car. He parents are very patient people. When she finally drove away, we stood in her driveway and waved until the car was gone.
We didn't leave right away. We were discussing a picnic on the empty driveway sometime, and whether it was a good idea or not to have a cardboard cutout of Katie along, when she called. I put it on speaker phone, and she informed me that she had to get her glasses. Sarah and Britney started cheering loudly.
"Are...are you guys still in my driveway?"
And so it happened that when the car came back, we were still standing there waving like we had never stopped.
EDIT:
I DID NOT mean to recommend this. Sorry!
Comment! (5) | Recommend! (1)
Friday. 8.15.08 10:21 pm
romanticocabrita: Well.
romanticocabrita: You're kinda looking for something deep in the wrong place.
romanticocabrita: Haah.
romanticocabrita: It's Youtube.
wiseguysupreme4: Yeah, but what IS youtube?
romanticocabrita: Video sharing.
wiseguysupreme4: It's the butthole of the internet.
romanticocabrita: I know.
romanticocabrita: Well that's just lovely.
wiseguysupreme4: But what better place to find out what we humans have been feeding it?
While I'm on the subject (not internet waste, but good analogies):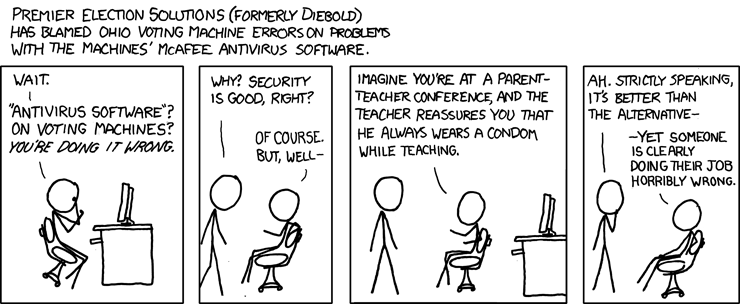 Click for a bigger version
And WOW, I updated before randomjunk commented my post. Or maybe she just wasn't interested.
Comment! (7) | Recommend!
Thursday. 8.14.08 10:36 pm
Mini version of this in the upper right, by the way. If anyone missed that.
Good job, Zune!
Comment! (2) | Recommend!