Superhead unleashes some dirt again
Wednesday. 8.1.07 1:34 pm
SuperHead is definitely at it again, and her details with celebrities has gotten even juicer. Trust me.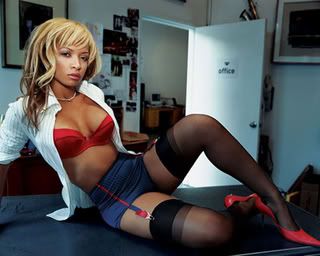 She is saying that Young Buck was the best rapper she ever had sex with, and she also talks about how she can't stand Usher and how the sex was squat.
This is definitely a must read you will be laughing.
Read SuperHead's Book Excerpts Here
Also check the list of rappers SuperHead has allegedly slept with trust me its a long list.
List of Rappers-SuperHead has Slept with
Comment! (2) | Recommend!
NEXT STAR TO GET MARRIED AGAIN...EDDIE MURPHY
Sunday. 7.29.07 1:35 pm
I just found out that Eddie Murphy got engaged to his girlfriend Tracy Edmonds on July 25, but what I don't understand is why celebrities continue to marry over and over again.
I guess they think it will work the 2, 3, or 4, or how many times these stars continue to get married.
Then they go and get married to somebody who just got divorced too.
Bossip.com
Comment! (4) | Recommend!
Lady claims to have two degrees, but still strips for a living
Saturday. 7.28.07 9:31 pm
I found this quite odd that a woman with two bachelor degrees would be stripping for a living this lady works at Onyx in ATL and has been stripping for 7 years.
Read her whole email here
This all started when JD send a email to Sandra Rose addressing some issues with Onyx, so the dancer wanted to defend Onyx.
Why go to college for two degrees if you not gone use them?
Comment! (5) | Recommend!
WHY IS EVERYBODY ROCKING THIS HAIRCUT?
Saturday. 7.28.07 8:44 pm
I first saw Rihanna rocking this hair cut now Trina wants to rock it as well.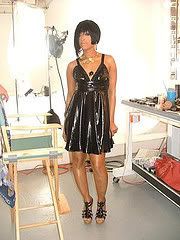 Comment! (1) | Recommend!
REMY MA WHATS WRONG WITH YOU GIRL
Friday. 7.27.07 10:38 pm
Remy Ma has Sheus Khryst DVD coming out soon and above is I guess the trailer for it.
Comment! (0) | Recommend!
PIMP C TELLS THE TRUTH ABOUT EVERYBODY:NEYO, RUSSELL SIMMONS & DA A
Friday. 7.27.07 10:28 pm
In the latest issue of Ozone mag, Pimp C is just going off on everybody from Ne-Yo to Russell Simmons.
I would have to agree with some of the things he said about NeYo, but he crossed the line when he said Atlanta wasn't apart of the south.
Atlanta is definitely apart of the south Dr. King resided there, so how is it not you tell me.
Pimp C's comments on NeYo:
I ain't out here dressing up trying to be sexy licking my lips like old gay ass Ne-Yo. Licking lips and shit, *****. Pussy dick in the booty ass ***** wearing all that gotdamn lip gloss at their video shoots and letting ****** put makeup on their face. Yeah, I said Ne-Yo, you heard what the fuck I said. ****** putting all that lip gloss on they fuckin' lips looking like they've just been eating a pork chop sandwich with no hands."
Pimp C's comments on Russell Simmons:
"I just made peace with the lil ***** Short Dawg cause on the cool, it really wasn't his fault. It was ol' dick-in-the-booty-Russell Simmons fault for not taking the message back to him and telling him to change his name. Yeah, I said 'dick-in-the-booty.' I know what I'm talking about. Bitch, I'll air you out too."
Listen to more of the interview here
Sohh Soulful
Comment! (0) | Recommend!