Wednesday. 4.30.08 11:38 am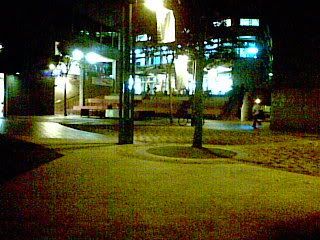 I didn't know what I was exactly thinking or even thought about it, but before I realised, I found myself hopping onto a feeder bus to Bukit Merah Interchange for a long ride back home after work. I found myself urgently in need of a toilet to relieve myself and walked all the way until McDonald's where I sat down and pondered back when I used to live in Tiong Bahru when I was young (3 or 4 years old). Back then, life was simple, not like now where everyday is a rat race for survival, racing to the top, and be able to catch the fresh scent of "fresh air" before anyone else does before me. Why, I remembered how my parents used to bring me to Bukit Merah every weekend where we would have an early supper at KFC. I'm sure many people, especially those born before the 1980s remembered that KFC used to place their chilli and ketchup sauce (in bottles) on the tables and customers can help themselves to however much sauce they like, not like now, sauces and condiments came in disposable satchets and packets. I also remembered my father buying me toys from KFC once in a while whenever they have new stocks available (much like McDonald's Happy Meals now) and my mother would wait with me patiently, sitting on the benches that are right in front of the cashier counters eagerly awaiting what new toy(s) KFC would have. Those were really happy days, everyone was happy, the cashier counter staffs were really sweet and nice (partly because I was small and cute lar...). Family outings were considered a rare occasion for me in which I never really truly cherished until now, I realised that having a family outing is almost near impossible as everyone in my family is working to earn more money to have a better and stable life.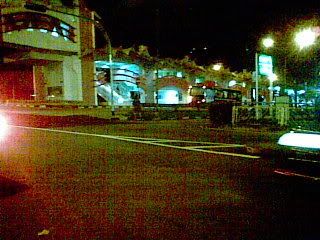 Simlpy put, I may sound greedy, wanting all that's good in life and yet complained so much endlessly. But what I would really want most in this world, is just my family. A family outing where everyone enjoyed ourselves without having to worry about anything (except my mother who would worry if the laundry would be dry the following morning). And back in tiong Bahru where I used to live, I remembered my grandfather who would always buy me everything and anything I wanted. We were not exactly well off but everyone tried to give me the best that life had to offer, even if it means trying to live and survive within their own means. Now that my grandfather is in and out of the old folk's home (he's old, slipped and fell and got admitted to hospital and everybody claimed they are too busy to care for him), I also realised that I had never ever truly cherished what he had done for me until now. I know it's too late for any regrets, and that one day, he might not be here anymore to talk to, or to style his wispy long white hair a la Son Goku (DragonBall) style. But still, memories of my wonderful grandfather would always be in my heart even until the day I breathed my last, surrounded by how many children, grandchildren or great-grandchildren. But then, if I could have one wish, I really wished that I could go back and start my life all over again and started caring for my family more, listened to my mother's advice instead of not believing her.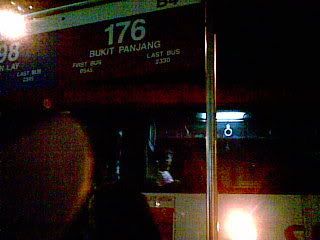 And while these thoughts flashed across my mind, I somehow thought back to the time when my mother told me that my grandmother (from my mother's side) used to have a sister who was unfortunately killed when a bomb was dropped onto their house during WWII. Emotions definitely run high, as I would definitely have to bid farewell to those I loved and knew and yet never got the chance to know people who are supposed to be in my family but yet unfortunately passed on. Life sucks when this type of stuff happens, yes it really does all the time. But every time when I thought about these things, I would nevertheless remembered to look on the bright side and think about what the future might hold or bring for me. And as the saying goes, 'Life is always greener on the other side' and I would absolutely love to believe that.
Comment! (2) | Recommend!
Monday. 4.21.08 8:02 am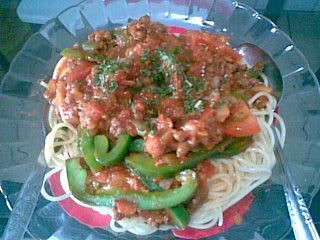 Well, to be truthfully honest, I like cooking but I hate the washing up. I'm very sure most people have the same sentiments like I do. Cooking is fun and nothing beats the high and satisfaction when the stuff you are cooking turns up good (doesn't have to be perfect lah..) and when washing up time comes, it sort of becomes a real drag to handle though. Nuff said, here's the simple recipe for this pasta:
1/4 Onions, diced
1/4 Green Capsicum, sliced
Minced beef (substitute for any other meat if you can't take beef)
1 Tomato, sliced
Spaghetti sauce (any brand you preferred)
Method:
1. Cook the spaghetti in a pot of boiling water (add some oil so that the spaghetti doesn't stick to each other) until al dente.
2. Cook/Brown the minced meat together with the sliced capsicum.
3. Add diced onions and sliced tomatoes.
4. Add cooked spaghetti and spaghetti sauce. (You can choose not to add in the cooked spaghetti if you prefer tossing it in your plate last)
5. Serve with parsley flakes and enjoy!!
Simple recipe right, not exactly a chef in the making. But proud to share really simple recipes with anyone who likes spaghetti like I do.
Comment! (4) | Recommend!
Prize for Blogger Of The Month (March)
Thursday. 4.17.08 10:08 am
For those of you, my regular readers, I actually signed up for a blog account on
MTV Asia Blog
, on the very last day of March and guess what? I received news from MTV Asis that I was chosen as MTV Blogger Of The Month - March.. But then, you see, I noticed this blog by a Singaporean that is actually updated every day for the month of March and blogs like this didn't win anything whereas I only signed up for an account on the last day of March and somehow "made up" for the "lack of posts" by blogging in April and I won myself a prize. I hope no one feels jealous though, but still, you can check it out at A
PuNiaoPuNiao @ MTV Asia Blog
Well, I finally found the time to make it down to MTV Asia's office to collect my prize. (I had initially planned on making a trip to Carrefour at Plaza Singapura for some sushi after that, but well...)I mean, I know where The Atrium @ Orchard is, but not exactly where to go in from to get to the office itself. And coincidentally enough, the security guard who was manning the tower decided to ask for my IC in order to exchange for a pass (feels like taking the MRT in a building instead though..) and I convinced him to take my old school bus pass instead as I needed my IC for prize verification purposes. Well, enough talk from me, here are the pictures I took of the prize after I got home. (It's a shame I didn't snap a couple of photos at MTV's office though, I guess I was too awed to remember taking out my camera phone. But the lady at the reception was very pleasant and sweet too!!)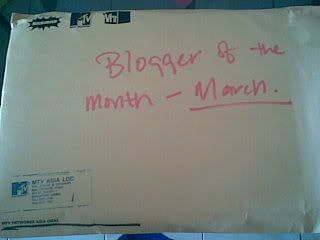 An envelope marked as Blogger Of The Month - March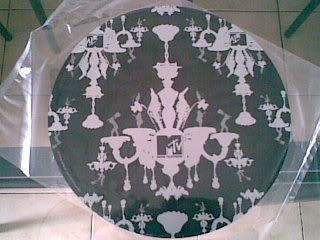 An MTV Mousepad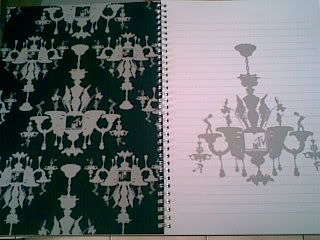 An MTV spiral bound notebook (A4)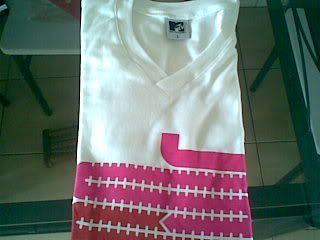 A white T-shirt (size L) with a very witty caption (my mother claimed to have seen the design somewhere ago...)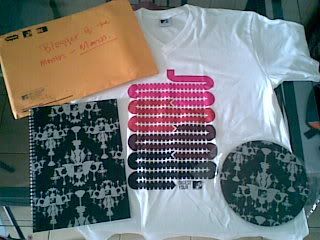 Finally, a photo of all the items together. Seriously, I really like the design on the mousepad and notebook though. I somehow wished they could use the same design on the T-shirt too, it's more attention-grabbing and eye-catching that is sure to turn heads wherever you go.
Comment! (4) | Recommend!
Tuesday. 4.8.08 7:58 am
I myself have realised, "My face looks pissed without me feeling pissed" and that itself might have inadvertently offended a lot of people without me realising it too. Well, let me talk about this incident that happened on 6 April.
I was supposed to work the afternoon shift and I ended up reporting to work close to 10 minutes late. I seldom report to work late and I try not to. And in this case, it's already a bad start to the whole day. Anyway, I went to my work station and everything went on fine as per usual with any other day. Then, this idiot (sorry for the choice of words here, but this rude ass is only worth called "An Idiot!!") asked about our store membership card. And as I was already serving another customer, I had to leave this idiot for a while before I could attend to him. When I did finally managed to get back to him, he seemed a little impatient. And he asked about our membership card renewal process. Anyway, this is how the whole conversation went:
Idiot: My card is expiring this month and I understand that if I make a purchase of $50, I can get my card renewed on the spot, right?
Me: Actually Sir, you have to come back one month before the expiry date to renew your card, but...
Idiot: What kind of attitude is that? I'm asking you about renewing my card and you're telling me that I have to come back one month before the expiry date. Are you paying attention to what I am saying? I want to see your manager!
Me: (blank look on my face and I haven't even finish explaining to him at all)...
Colleague: Why? What's wrong? Did something happen?
Me: (while on the phone) ... I don't know??...
Idiot: What do you mean you don't know? Don't be a customer representative if you don't have the intention of doing customer service?
Colleague: Sir, I apologise...
Idiot: What kind of attitude is that? This is the lousiest service I have ever encountered, I want to see your manager right now!
Me: Nobody's picking up the phone, I think I'll go inside and look for a manager....
Along the way, I muttered some profanity that popped to my mind instantly. (Luckily, I was out of that idiot's range for him to hear anything) I mean, I didn't even get to explain and finish what that idiot needs to know and he cut short my explanation. And if that isn't good enough, he claimed that I was rude when he was the rude one. This is really maddening! I did look for a manager, and the manager was the person who was in charge of my department to soothe the hissy prissy idiot. And the good part? I have a lot of witnesses to attest to the fact that I wasn't rude to him.
To cut the long story short, this idiot did renewed his card and left his name, snail mail address, email address, everything down. I don't know whether he's really an idiot or not. But from my point of view, if I complained about a sales staff, whether I am being mean or just wanted to find someone to vent my frustrations on, I wouldn't be so stupid to leave all my contact details behind for anyone to get hold of, right? Well, this idiot just did that.
And my manager actually tried to pacify my traumatised mind that, "Well, at least you can get back at that shameless goon since he left his contact details for us?" Yeah! That sounds great. Ultimately. But then, I don't think I would want to do that. Spamming his email and stuffs like that. But, if he comes back and give me more shit again, maybe....
P/S: Anyone who feels for me and wants to help me get back, PM me for that idiot's particulars!!
Comment! (4) | Recommend!
Monday. 3.31.08 7:22 am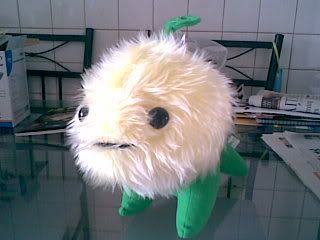 Comment! (0) | Recommend!
Tuesday. 3.18.08 7:38 am
There's been quite a number of shake-ups in the lives of several famous / notorious characters these past couple of weeks. In the UK and USA, we have dear ol' Britney Spears and junkie Amy Winehouse stirring up a media storm with many a crazed act while in a dazed state. (The moral of the story is: Shaving your head bald or keeping a beehive mane huge enough to house real bees tends to paralyse one's celeral capailities.) Nearer home, Hon Kong star Edison Chen took the camera, er, cake, and stunned and stirred the (cyber)world with his impressive photo collections of female celebrities caught in scandalous situations. That chap really should have taken a leaf from
Lust, Caution
when he sent his personal computer for servicing. Luckily for Edison, the demise of comedienne Lydia Sum, after a two-year battle witn cancer, has diverted the attention of the public from his brouhaha for some time.
And in our very own backyard, 48-year-old Ah Meng also bade farewell; she passed away peacefully from old age at the zoo. the well-loved Orang Utan stirred up strong emotions in many Singaporeans who've grown up (not literally, of course, silly you!) with thia endearing national icon. No, I don't know about you, but all these izarre shake-ups and sad news exert the same effect on me like alcohol does - it saps the life out of me. Speaking of booze reminds me that I can actually lift my spirits up with a spirit or two. And since I'm on the topic of shaking and stirring, I though I'd share some tips on making cocktail connections so you could, like me, cook up an excuse to drink too.
A cocktail typically contains a mixture of ingredients like liquor, flavourings, fruit juices, sugar, honey, water, soda, milk, cream and even herbs. If you're thinking of rounding up some chums for a cocktail soiree, make sure you stock up your bar with these goodies first:
»
Vodka - Smirnoff or Grey Goose are good all-rounders that go well with most liquids. Treat your friends to flavoured vodka (eg Vodka Vanilla) only if you are planning to serve it on its own. If not, plain vodka goes perfectly well with most juices and flavours.
»
Rum - Bacardi is a popular choice for cocktails. You could do with other light-flavoured rums, or use spiced or dark varieties for mor intense tastes.
»
Whiskey - Bourbon is a convenient option, but Jack Daniels can serve as an alternative. You can also try using Evan Williams or Jim Beam. If you're entertaining a more mature crowd, Canadian whiskey like Crown Royal or Scotch are also good choices.
»
Gin - This drink doesn't seem to be as well recevied as its peers with the younger drinkers. Nonetheless, you could stock up on a bottle of Gordon's or Fleischman's just for the sake of providing variety.
»
Tequila - Go for the Jose Cuervo; most of the other premium tequilas are best enjoyed on their own, and not so ideal for cocktail mixing.
»
Mixers and flavourings like Grenadine, Blue Curacao and schnapps are excellent complements for classic cocktail recipes (Tequila Sunrise, Cosmopolitan, Blue Hawaiian, etc). If you want to treat your pals to martinis, make sure you have sweet and dry vermouths at hand.
»
Juices serve as a base for cocktails. So get your fruity blends of peach, orange, cranberry, lemon and pineapple ready.
»
Don't forget your sodas as well. Coke, lemon-lime, tonic water, and fruity delights like grapefruit and lemonade are great mixers with vodka or gin.
»
Lastly, get plenty of juice and remember to use the right wares (with quantitative indicators) and kits (strainer shakers and jiggers) to avoid any alcoholic faux pas.
Meanwhile, excuse me while I resume my shaking and stirring routine, this might just help distract me from the Edison fracas for now...
Comment! (3) | Recommend!
Lousy Bean & Shitty Leaves
Wednesday. 3.5.08 6:32 am
I usually go to Coffee Bean & Tea Leaf @ Takashimaya if I donít feel like drinking a cup of traditional kopi. But the last time I went there, the service is totally horrendou, not to mention the worst I have experienced in my life. Let me share my experience: I went to Coffee Bean (Taka) after work and decided to order a cup of Vanilla Latte to be taken out. The manager who served me greeted me without any sincerity at all, almost as if I had came up at the wrong time and prevented her from talking/gossiping to her staff. Anyway, I placed my order and the manager repeated my order before keying it in and taking the money from me. When when my vanilla latte was finally done, I took a sip and realised that it was just plain normal unflavoured latte. I enquired with the staff that I had placed an order for a vanilla latte. The staff asked for my receipt very politely and told me that I had placed an order of latte instead of vanilla latte according to what was printed on the receipt I was holding. I insisted that I placed an order for vanilla latte and that her manager had actually repeated my order before keying in my order. And guess what happen next? The manager pretended to look blur and confused like as if she didnít know what was happening while the staff kept apologising to me. In this case, isnít the manager supposed to offer an apology instead? I was so angry and disappointed with such bo-chap service that I am never going to step foot into another Coffee Bean & Tree Leaf outlet ever and up till now, I still havenít stepped into any another Coffee Bean franchise outlet at all. Lousy service is best experienced once and only once. Besides, Coffee Bean is not the only cafe in Singapore to serve espresso drinks!!
Comment! (2) | Recommend!
I Will, I Will Whack You!!!
Wednesday. 2.20.08 10:52 am
Man, if I have to ĎŇŹ¨źl, there would be many people whom I would definitely want to whack. Let's see...
1. My so-called best friend, who turned out to be somone I couldn't trust at all, especially not in the first place. She backstabbed me, told lies about me behind my back, made me fly to 7th heaven when she told me a guy in our class has a crush on me when instead that guy liked her, pretending to be some movie actress whenever I stormed off in anger (She'll stretched out one hand like as if she cannot reached out to me and start saying: "Pu... Pu... ") and to top everything off, she called me her best friend right to my face. Like as if I didn't know the tricks up her sleeve...
2. This girl from country "M", who finally got became a Singapore PR, decided to help me and my "best friend" patch things up when we quarelled. I was so pissed that I don't even want to see that "best friend", but stupid bitch just had to grab on to my haversack and in the process, torn my schoolbag into 2 separate pieces of cloth and I had to hugged my textbooks, exercise books, note books, handy umbrella, water bottle and pencil case home like an idiot. Bitch!!
3. Everyone in my class when I was in Secondary school 'cause they never treat me as a classmate. More like some beggar to them! I kind of anticipated that there would be some sort of class reunion thingy at least 3 to 5 years after I left Secondary school and as expected, someone did call and asked if I would be attending class reunion. This is how the conversation goes:
Caller: Hi, is this Miss Pu?
Me: Yah, why?
Caller: Hi there, I am Mr XiaoDingDong calling from FJ Secondary school and would like to inform you that there's a class gathering party on the X of X at X:XXpm. And I was wondering if you are able to make it?
Me: EXCUSE ME!?
Caller: (shocked into silence for a while..)
Me: I don't think so 'cause I'm a very busy person (busy watching television, surfing Internet..)
Caller: Oh, that's a shame...
Me: Of course, it's a shame. Having to meet a bunch of wackos and fuckers who doesn't even treat me like a classmate. Bloody waste of my time cursing them!!
Caller: Um, if you ever changed your mind, you can call me back at this number xxx-xxxx.
Me: Damn right I would! Listen up, asshole! If you ever called me again about some bloody stupid class reunion again, I'm going to track you down and hoot you!!
Caller: ....... hangs up phone...
Me: ...went complaining to my mother who was reading a novel...
3. Jennifer and Penny Ong from Books K. They not only suck, they are always using threats on me. Like if I forgot to pack customer's stationary items into the bags, they'll call the police. Like call lah! You think I am so afraid of you meh?? Bloddy bitch and stupid thing that can't decide whether she wants to be a man or a woman. More like, try to act like a man but bitching and gossiping like a woman.
4. J3NN1 for being a slutty loser. Just because I am better at work, you have to sabo me by telling untrue stories about me. Work for less than 3 months and you think you're family with the boss, right? Don't ever let me see that fucking face of yours at Orchard Road, EVER! I will definitely whack you with my flip-flops, and I swear to God I will do it!!!
5. That bloody black pig from PCC. Steal money not enough, still want to give yourself 4 off days during CNY. Why, never told me you change religion and became Chinese, is it? Got a freaking motorbike also cannot come to work on time, some more 3 to 4 hours late. Might as well stay at home shake legs don't work lah!! Don't think I don't know you stole money so that you can go clubbing at MoS. And apparently, you stole enough money to foot the bill everytime your colleagues go MoS with you. Lying thieving bastard. I hope you rot in hell for being such a lousy person.
So, that makes it 47 persons to whack. Damn, my arms will definitely get sore and tired from whacking and cussing!!
Alternatively, if you really want to
Da Xiao Ren
, you can go to this site
http://x17.66c.cc/play/mi/daxiaoren.asp
where you type in the person's name and proceed to whack away. Have fun.
Comment! (2) | Recommend!