Monday, January 23, 2012
On 14 November 2011 ...
It's kinda embarrassing.
I was caught dozing off during a cultural performance!
My team member and I usually sit as near as we can to the stage. So we sat in the center next to the seats allocated for the press. As the performance continue to drone, my eyelids become droopy and I simply succumbed to my sleepiness. Without realising ... I was caught on camera by the press sitting next to me!
At first, I didn't realise because I was intermittently resting my head on my team member's shoulder and sleeping up right. Lest my friend from Thailand who was sitting behind me shook me hard while announcing to the world "SLEEPING??!!!"
My team member reported that I was caught sleeping by the press sitting beside me. Ugh... really disliking how my pictures were being taken ... and I hate to bargain. I politely asked the press to show me the pictures and when he did... I forced him to delete. He resisted but I was digging his arm with my long nails until he got subdued. BWAHAHA.
Victory is mine! BWAHAHA ...
Wait ... I heard there was another press who caught me sleeping too. AIYA!
Spinoff
: I never ask the other press to ascertain about my sleeping pictures because I was too lazy. It's pure madness to ask him by the way since the press captured thousand of pictures per day, and for me to trail back to this date is a astronomical task. I decided to let this go, and just hope the press members won't exhibit any sleeping photos of me.
Another lesson I learnt is ... sigh ... I have to wear makeup all day long. Simply because I looked like a panda with the dark eye rings and eye bag. And yes, one of the reason I wanted those pictures deleted because I was not with makeup. =P
Suffice to say, I won't allow any pictures to surface where I don't look my best. =P
Comment! (0) | Recommend!
Sunday. 1.22.12 3:59 am
drying
the tears
of longing ...
ARGHHH. I'm now trying to swim my way out of this melancholic pool of emotions. Maybe I should channel my emotions to writing something, but no words can really describe what I'm feeling now since I don't even know what I'm melancholic about in the first place. Perhaps I'm missing my cabin mates very much after seeing a photo of the three of us taken in Vietnam. I miss talking to my cabin mates. I miss the cheery atmosphere. I miss listening to my own boisterous laughter. HAHA. I miss seeing my Cambodian roomie getting lost in our conversation. I miss my friends. I'm missing US in a nutshell.
Sigh ... but life just have to move on.
from strangers
to friends
- fated
Arghh!! Why can't friends just quickly reply my messages so I won't suffer from missing them?! Nurse, I need a jab to numb my emotions!
Are they thinking of me too?
Comment! (1) | Recommend!
Sunday, January 22, 2012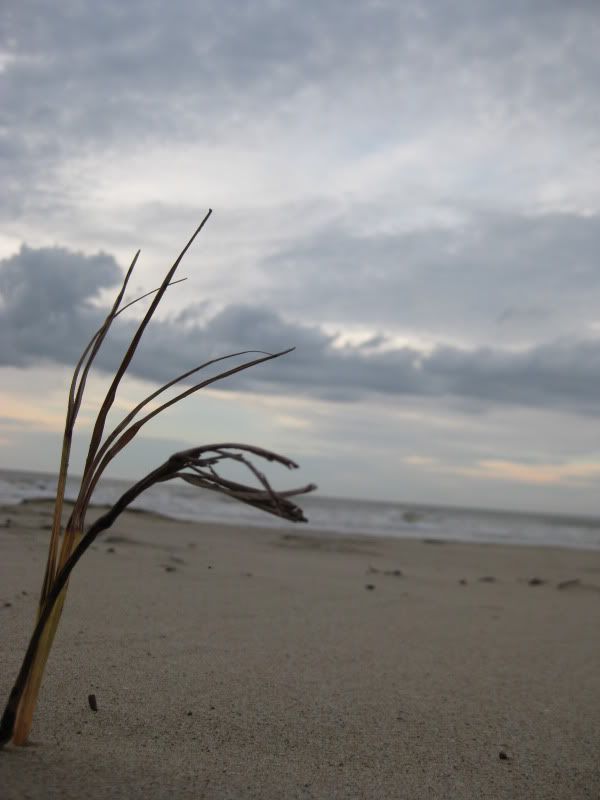 On 17 November 2011 ...
My host father took me and my homestay buddy to the beach. I was so excited to get down and touch the sand. The first thing I noticed is how serene ... calm the beach is. I saw this branch sticking out of nowhere, and thought it would make a good picture for my haiku. I love how it turns out with my handphone's camera.
I met some of the PYs on the beach too. We took photos together enriching our reservoir of memories together on Pantai Kenangan ...
Tidbits
: There's only one beach in Brunei Darussalam, which is Pantai Kenangan. Direct translation will be memory beach. The name really suits the beach since everyone who visits there will be creating memories...
If only I'm alone, I will be lying on the beach looking away into the sky till the sun goes down on me. If only I have the luxury for a minute to not be renaye, to be free from the worries and thinking nestling in me, I would be able to read the world better ...
(and also to pick up visions of lotto numbers. HAHA.)
Comment! (0) | Recommend!
Sunday, January 22, 2012
The beginning of our friendship ...
Tidbits
: This picture is taken on our second day in the ship. We were wearing life jackets because we were having lifeboat drill. I got no idea why is my roomie holding a packet of food... On your left is from Thailand and the other is from Cambodia.
You know I was so thrill to have cabin mates regardless of nationality. The only thing I prayed to God is we all can get along in the room, which was answered! I now can replace my bad experience with roommates back in college with the wonderful memories of my cabin mates and I created. =)
College roommates, begone!
Comment! (0) | Recommend!
Sunday, January 22, 2012
On 1 December 2011 ...
I returned to the ship with 4 luggage and a huge box of food. I think I frightened myself with the bags lining up in my friend's car boot... How on earth I'm gonna carry all those bags to the ship? Luckily, my team member and I were allowed to drive the car into the port, and parked right in front of the ship entrance! HAHA.
In the afternoon, I presented the Punjabi suits to my cabin mates and instantly the room is shrilled with joy. I just love to see the smiles on their face. =)
Spinoff
: The bangles I bought for my Cambodian roomie is too small for her wrists. I ended up keeping them for myself. How unfortunate. Luckily, the costume is not too loose for her. Phew~ The colour I chose really suits their skin colour. Hmm... nod nod ... I have good taste. HA.
I also bought a male costume for a PY. It looks perfect on him! Phew~ My only regret is I should have bought for another friend. Ah.
Anyways, mission accomplished!
Comment! (0) | Recommend!
Kaimono Ikimasu! (Shopping!)
Saturday, January 21, 2012
On 30 November 2011 ...
I spent my whole day shopping for my cabin mates and PYs from Masjid Jamek to KLCC. It was truly exhausting especially I was carrying two large bags of Punjabi suits and its accessories. However, I had fun in bargaining with the Indian sellers on the costumes. I realised I got the wrong size for my Cambodian roomie!!! But it was too late to change since I was already in KLCC. ARGHH. I should have bought another costume and keep the wrong size for myself for I love the colour myself! Coincidentally, the costumes I bought for my cabin mates are the same colour: Green and Pink! Anyways, please excuse renaye for being greedy.
I thought I will meet some PYs in Masjid Jamek, but I met none. Instead, I met a few in KLCC. I was hoping I could meet more!
Today is not only exhausting but also frustrating! That's simply because I didn't get to eat any pure vegetarian or local cuisine! I had McDonald for lunch and pasta for dinner. T.T
I was dying to eat vegetarian food!!! ARGHHH!!!
Tidbits
: Yes, I'm a vegetarian, but a part-time one. HAHA. I will eat meat if I could not find any vegetarian menu. I wasn't a vegetarian when I was doing my homestay, because I don't want to trouble my host family. Despite being served vegetarian meals on board, I still miss the local ones! I should have tapau (takeaway in Cantonese) vegetarian food from my frequent place to the ship!! Perhaps, I should teach the chef how to cook instead. Sigh. >.<
Comment! (0) | Recommend!