Sunday. 12.23.07 3:36 am
greatest xmas prezzie from nutang!!! i'm so HIGH~ now~!! this is GREAT!!
now i can blog abt my non existent xmas! yay!
will be doing my assignment and learnng journal on xmas day.. D working so I get to spend Xmas all by my lonesome. haiz
anyways i'm just really happy to have Nutang back! Merry Xmas all!
Comment! (2) | Recommend!
Wednesday. 11.21.07 9:53 am
its finally xmasy!
been waiting and waiting for the stores to start putting up Christmas decos, start bringing out the xmas cds, and have end of year sale!!!
xmas puts me a great mood all the way till i end up slogging on the eve. but till den, I'm ridikulously happy!
i get happy when i see rein deers and red and green stuff, and the xmas fairs in the mall and the big one in taka. in fact i've been humming xmas songs on my way home recently. yes. i am that crazy.
in fact.
i went and bought xmas bedsheets!
so warm and comfy feeling right??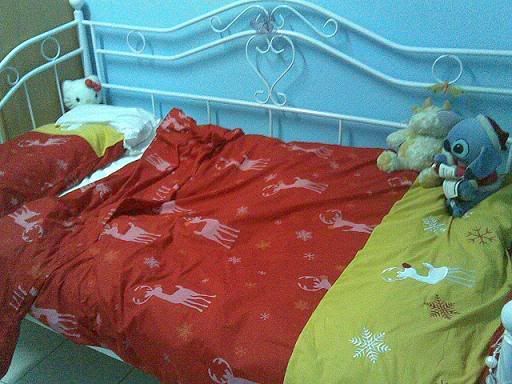 i made my sis take this for me so that u guys can see i'm HAPPY in it!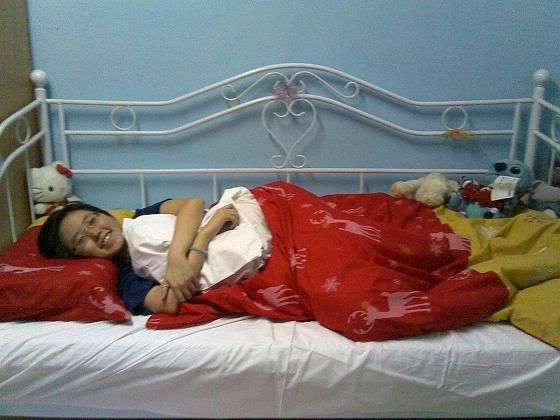 well. i just wanted to blog abt my bedsheets cannot meh???
Comment! (3) | Recommend!